Also in today's EMEA regional roundup: Telenor wields axe; Sky comes to UK high street's rescue; NGMN gets excitable about 6G.
Sweden is said to be in the firing line of China's authoritarian leaders after it this week became the latest European country to ban Huawei and ZTE from its 5G market. Foreign ministry spokesperson Zhao Lijian was reported by AFP to have said that Sweden must "correct its wrong decision" or face a "negative impact on China-Sweden economic and trade cooperation, and on the operations of Swedish companies in China." The remarks are a worry for Swedish equipment giant Ericsson, a rival to Huawei that has landed some important 5G deals in China this year. Asked on a conference call today about the possibility of Chinese retaliation, Ericsson CEO Börje Ekholm said geopolitics was a matter for governments but warned of upsetting the global mobile ecosystem. "We cooperate when we drive 3GPP standards and this type of competition and cooperation has allowed cellular to connect 8 billion subscribers around the world," he said. "That is something that will and should continue." Growth in China was the main reason for an improvement in Ericsson's sales performance in the recent third quarter. (See Ericsson rides high on China 5G boom.)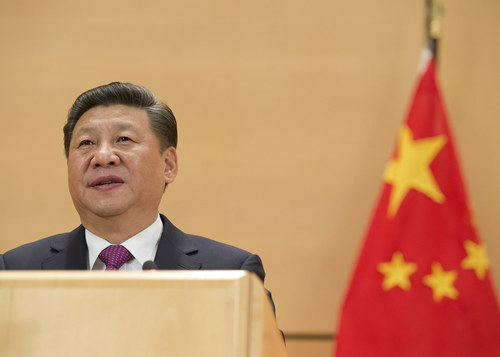 Norway's Telenor hacked into operating costs to protect third-quarter profit, reporting 4% growth in underlying earnings, to about 14.6 billion Norwegian kroner (US$1.6 billion), despite its 2.3% dip in revenues, to roughly NOK30 billion ($3.3 billion). Sigve Brekke, the operator's CEO, attributed the savings to "organizational modernization and accelerated digitalization programmes," jargon that translates into job cuts for many of Telenor's employees. The company did not cite its current headcount but had 20,044 employees at the end of 2019, down from 30,800 just two years earlier. While many have left as a result of divestment activity, others have lost their jobs due to automation. Telenor's share price was up 1.3% in Oslo at the time of writing.
The opening of new retail outlets is now a rarity on Planet Coronavirus. As consumers retreat indoors and venture online, closures and derelict city centers are becoming the norm. Bucking the trend, Sky today announced plans to open its first retail shops in the UK, starting in Liverpool, where a store will open on October 26. The service provider said its outlets would be a "departure from traditional shops," allowing consumers to engage in various interactive experiences and binge on its huge library of digital content. Commenting in a tweet, CCS Insight analyst Kester Mann said the move was "great news for the embattled high street" and that it was "logical to focus on customer experience and service." Might Sky have alighted on a blueprint for the high street's survival?
The Next Generation Mobile Networks (NGMN) Alliance has clambered aboard the increasingly crowded 6G bandwagon with the launch of a new project focusing on the "vision and drivers for 6G." The industry association, headquartered in Germany, said its goal was to provide "early and timely direction for global 6G activities." If it seems too early for all that, work on 5G started around 2010, according to Alan Carlton, the vice president of wireless and Internet technologies for InterDigital, which owns a number of 5G patents. "It is definitely beyond the academic and philosophical stage but still a long way from standardization talk," he told Light Reading. The NGMN's update comes after a recent burst of 6G activity as US and European firms try to seize the technology initiative from the Chinese. (See AT&T, T-Mobile take different views on 6G.)

— Iain Morris, International Editor, Light Reading