CommScope ditches SAS business in 3.5GHz CBRS band
CommScope said that, as of May 31, it will no longer sell spectrum-management services for the shared 3.5GHz CBRS spectrum band.
"CommScope has recently made a strategic business decision to realign its focus in the Citizens Broadband Radio Service (CBRS) market. Effective May 31, 2022, CommScope will discontinue providing its cloud-based SAS service portfolio. The company has notified customers and will support their transition to other SAS service providers," the company confirmed in a statement to Light Reading. CommScope is one of several companies that provides Spectrum Access System (SAS) management services in the CBRS band.
Continued CommScope: "This change has no effect on the company's Comsearch business unit, which will continue to offer a variety of spectrum management and frequency coordination solutions. CommScope will also continue to offer intelligent wireless solutions and services that support the CBRS frequency band, such as OneCell small cells and Ruckus access points."
CommScope however confirmed that it will continue to support the Environmental Sensing Capability (ESC) network that it operates with Google for communications in the CBRS band.
A time of change
CommScope's withdrawal from the SAS business for the CBRS band comes at an important time for the company. As Light Reading recently reported, CommScope also recently decided to pull back on a plan to develop DOCSIS 4.0-based silicon for cable network equipment. CommScope is also undergoing an extensive overview of its business and is preparing to spin off or sell its Home Networks unit. Likely as a result, a number of top CommScope executives are also shuffling or leaving.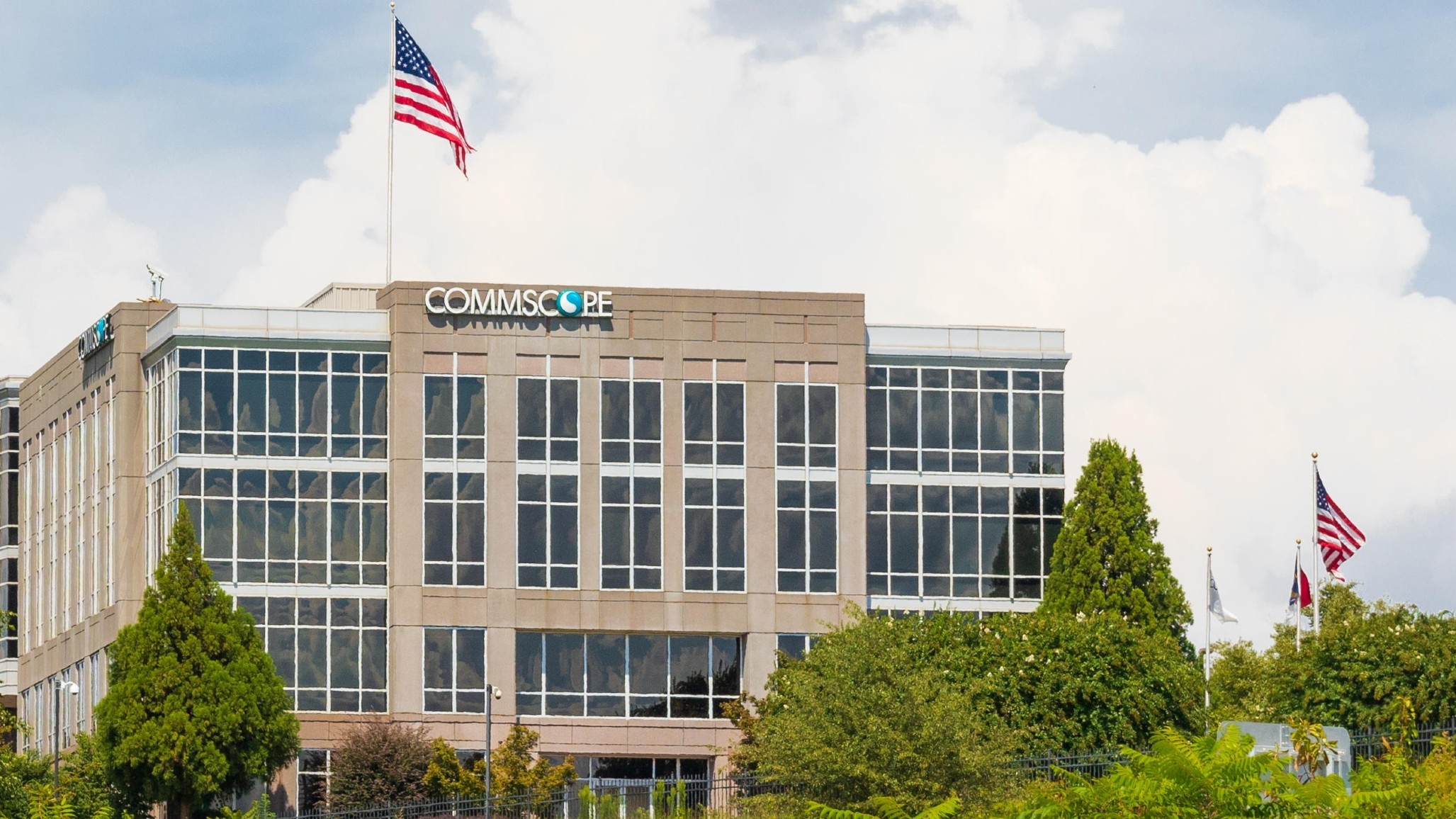 But CommScope's decision to withdraw from spectrum management in the CBRS band may also reflect developments within that particular industry segment. After all, research and consulting firm Dell'Oro Group recently reduced its expectations for sales of equipment running in the CBRS band. The firm said the that fixed wireless access (FWA) portion of the market is developing as expected, but that things seem to be dragging in the areas of private wireless networking and mobile network augmentation.
Others though have a very different view of the CBRS market. "I continue to be very bullish," Federated Wireless CEO Iyad Tarazi told Light Reading. Federated is another SAS provider, and Tarazi said the company has added 65 new SAS accounts during the past 12 months, and currently manages 100,000 CBRS devices. "We see nothing but growth opportunities" in CBRS, he said.
Tarazi added Federated plans to chase the customers affected by CommScope's decision. "I'll give them my phone number, my email. I'll hold their hand" to transition from CommScope to Federated, Tarazi said, adding that Federated plans to be in the CBRS industry "for the long haul."
Some CommScope CBRS partners are already adjusting to the company's exit. "We have already reached out to our customers to highlight CommScope's recently announced decision. We have requested that they open support tickets indicating their preference of moving to another established SAS provider: Federated or Google. We do not anticipate any interruption of our customers' CBRS service," Cambium Networks said in a statement to Light Reading. The company sells FWA equipment.
An early mover
CommScope was one of a handful of companies that helped to usher in the innovative spectrum-sharing system that governs wireless communications across 150MHz of the CBRS spectrum band. Licensed, unlicensed and government users in the band are managed by two primary elements: the SAS and the ESC.
ESC networks around the US coastline look for US Navy communications in the 3.5GHz CBRS spectrum band. If they discover such communications, they alert SAS managers that can then immediately move commercial users off of that portion of the band.
There are currently two ESC networks in the US: one jointly operated by Google and CommScope and another operated by Federated Wireless. Google, Federated, CommScope, Sony, Amdocs and others operate SAS databases.
Importantly, Google has begun arguing that ESC networks aren't particularly effective.
"The primary deficiency of sensing networks is that the need to protect the sensors from interference prevents nearby utilization of the very band that the networks are designed to support," the company wrote to the FCC. "This is especially problematic if an ESC network operator is not rigorous in its choice of sensor deployment locations, and puts them in areas with strong commercial demand."
Google has argued instead for an incumbent-informing capability (IIC) in the band, which would allow incumbent users like the Navy to manually block off chunks of spectrum for their operations.
Article updated March 31 to include comments from Cambium Networks and Federated Wireless.
Related posts:

— Mike Dano, Editorial Director, 5G & Mobile Strategies, Light Reading | @mikeddano
Like what we have to say? Click here to sign up to our daily newsletter
One of America's most loved telecoms get-togethers, The BIG 5G Event, will be returning to Austin in 2023 to host 1,500+ telecom, cloud and technology professionals — and we want you to be a part of it!
For three days, you can meet and network with leaders from every part of the North American 5G ecosystem and hear from over 150 speakers on the hottest industry topics. To apply for your complimentary pass to the event, visit this link.
UPCOMING LIVE EVENTS
June 6-8, 2023, Digital Symposium
June 21, 2023, Digital Symposium
December 6-7, 2023, New York City
All Upcoming Live Events
PARTNER PERSPECTIVES
- content from our sponsors