Cellnex CEO quits as the going gets tough
Towermania is over and the band is breaking up. Tobias Martinez is not hanging around to watch the company he turned into Europe's biggest independent towerco pay off its debts after a multi-billion-euro binge on telecom assets across the region. Announcing his resignation this morning, the Cellnex CEO evidently felt the less flashy job of managing those assets in a recessionary climate was not for him.
Martinez will forever be known as the boss who built an empire of European towers in just a few years, buying infrastructure from service providers with different priorities. Before that acquisition spree started, Cellnex was little-known Spanish firm with about 7,500 towers to its name. Today, more than 138,000 Cellnex-owned towers sprawl across 12 European countries. That leaves Cellnex with about one fifth of the entire European market and makes it the largest "neutral host" – one that does not have any service provider interests or affiliations.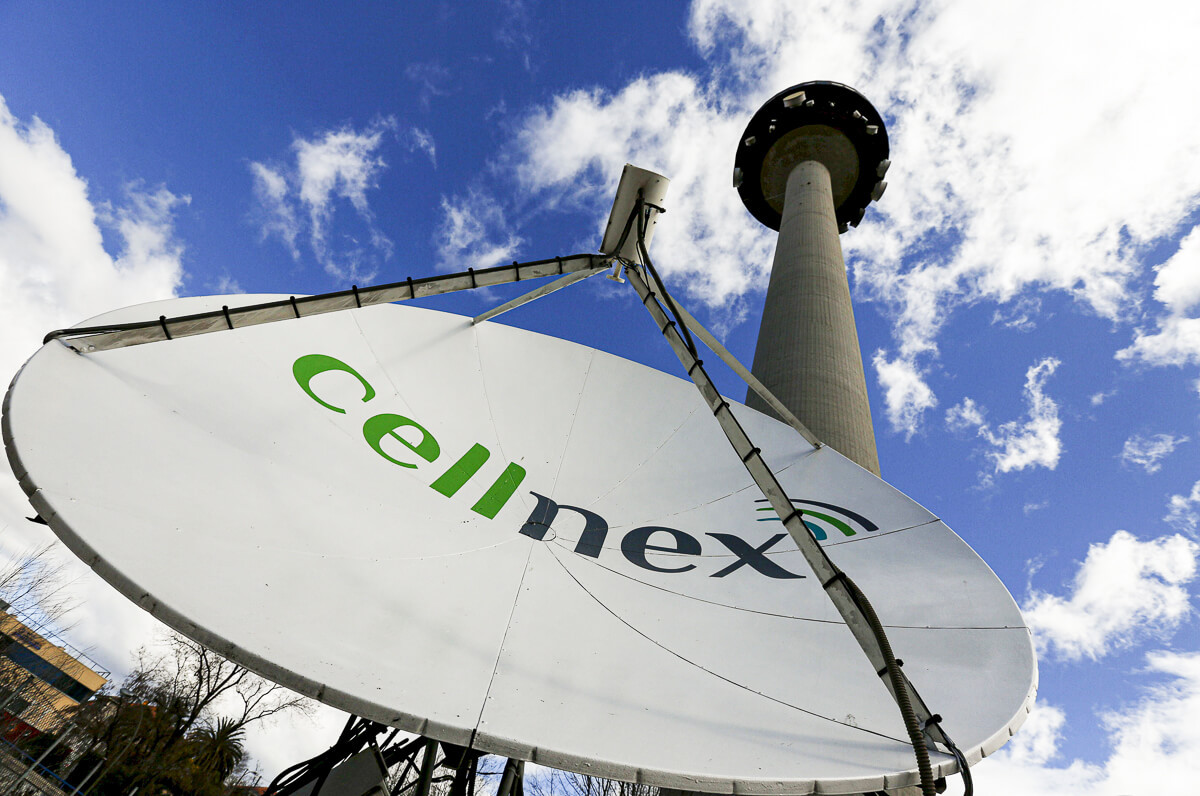 But expansion in such record time has come at a steep price. When Cellnex last reported numbers for the recent September-ending quarter, its net debt had risen to about €17.1 billion ($18.4 billion), more than seven times as much as Cellnex's annual earnings (before interest, tax, depreciation and amortization, or EBITDA). The days of empire building are finished, Martinez told the Financial Times newspaper during an interview in November. In a world of rising interest rates and weakened demand, the new priority is deleveraging and plain old organic growth.
Martinez, whose contract was due to expire at the end of next year, felt the band needed a different leader for such a dramatic change in tempo. He will step down in June, after the next big annual shareholder meeting, which gives Cellnex plenty of time to work on finding a replacement.
A more humdrum future

The deleverage mission, as boring as it sounds, will consume the attention of the next CEO. According to slides shown when it last reported results, Cellnex aims to cut its net-debt-to-EBITDA ratio to less than seven by the 2024 fiscal year. Doing so would boost its credit rating with S&P to "investment grade" and thereby reduce its annual spending on bonds. Its slideware shows the leverage ratio continuing to fall until 2034, when Cellnex expects to be entirely unshackled by debt.
This will mean conserving cash for debt repayment instead of splurging funds on takeovers and new builds. Buoyed by takeover activity, Cellnex's revenues grew 46% year-on-year for the first nine months of 2022, to about €2.3 billion ($2.5 billion), and its adjusted EBITDA rose 45%, to more than €1.9 billion ($2 billion). Yet organic sales growth has been at a much lower single-digit rate since inception, according to Cellnex's last earnings update.
---
Want to know more about 5G? Check out our dedicated 5G content channel here on Light Reading.
---
Even if Cellnex can do better, the 40% plus era has ended. The Cellnex business model, essentially, is to charge service providers a tenancy fee for the use of infrastructure it largely bought from them. These fees could rise with inflation, but tenants can only be squeezed so hard when their own businesses are not growing. While Cellnex can also grow by adding tenants to sites previously used by a single firm, few European markets are gaining new telcos and consolidation seems likelier in some. Densification, whereby additional sites are built and leased out, may be a tough sell in a recession.
Competition is another problem for Cellnex. Investor enthusiasm for infrastructure stocks – with Cellnex's own share price nearly trebling between early 2019 and mid-2020 – prompted numerous telcos to set up their own towercos. Vodafone has Vantage Towers, Orange has Totem, Deutsche Telekom has GD Towers and Telecom Italia has Inwit. In a few cases, the telcos no longer have a controlling stake in those ventures. On the fully neutral host side, meanwhile, there is American Tower, which bought Telefónica's Telxius tower division in 2021. Europe would seem to have an abundance of towers and towercos.
New avenues

Cellnex's response, in part, is to explore other avenues of potential growth. At an Informa event last June, Eduardo Fichmann, its chief strategy officer, said the company was also leasing out infrastructure where companies can host IT resources. Interest in edge computing, which might force operators to expand the number of data center facilities they use, could be a lucrative future opportunity for Cellnex. The challenge could be the initial investment in those facilities while Cellnex tries to reduce debt.
Some analysts also think Cellnex could become a major lessor of active mobile network equipment, and not just the passive towers that host it. The phenomenon of active radio access network (RAN) sharing has already shown that a single basestation can support multiple operators. As with edge computing, however, Cellnex would need to build a substantial footprint of basestations, at considerable cost, before it could hope to profit.
The towermania of recent years owes much to Cellnex, which has altered the European telecom landscape permanently. In just a few years, it has become a regional powerbroker, a challenge to mainstream operators and a potential worry for regulators. Martinez's departure brings that dramatic chapter in its story to a close.
Related posts:
— Iain Morris, International Editor, Light Reading
Like what we have to say? Click here to sign up to our daily newsletter
One of America's most loved telecoms get-togethers, The BIG 5G Event, will be returning to Austin in 2023 to host 1,500+ telecom, cloud and technology professionals — and we want you to be a part of it!
For three days, you can meet and network with leaders from every part of the North American 5G ecosystem and hear from over 150 speakers on the hottest industry topics. To apply for your complimentary pass to the event, visit this link.
PARTNER PERSPECTIVES
- content from our sponsors