AT&T, Comcast replace T-Mobile at 5G OI Lab
AT&T, Comcast replace T-Mobile at 5G OI Lab
AT&T and Comcast are now 'founding partners' of the 5G Open Innovation Lab in Bellevue, Washington. The companies essentially replaced T-Mobile, which helped to launch the lab in 2020.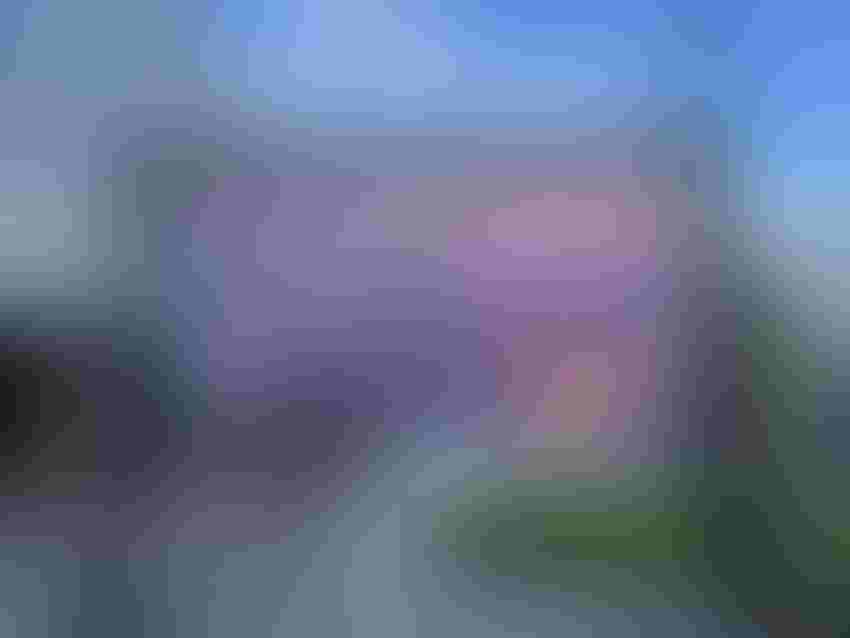 (Source: Iain Morris/Light Reading)
AT&T and Comcast are now the two marquee US network operators participating in the 5G Open Innovation Lab (5G OI Lab), having joined the program this week as "founding partners." The companies essentially replaced T-Mobile, which is no longer participating in the lab it helped to launch in 2020.
"We are working closely with innovators through programs like our T-Mobile Accelerator, the Tech Experience 5G Hub, T-Mobile Ventures, the T-Challenge and DevEdge," a T-Mobile representative wrote in response to questions from Light Reading. "While we are not currently actively involved with the 5G Open Innovation Lab, we continue to work with many of its graduates to unleash their 5G-powered solutions with our industry-leading network."
Jim Brisimitzis, the founder of the 5G OI Lab, remains undaunted.
"There's no change in strategy for us," he told Light Reading. He said the lab continues to work to create partnerships among companies in the 5G space, with a focus on helping startups team up with major technology vendors and 5G network operators. For network operators specifically, Brisimitzis said the lab works to expand the 5G ecosystem, with the notion of allowing 5G providers to participate in the market beyond simply selling SIM cards for devices.
"5G is a business model problem, not a technology problem," he said, acknowledging that 5G network operators haven't yet seen a major revenue bump from sales of 5G connections to consumers. As a result, he said the 5G OI Lab will remain focused on how the networking technology can be applied more effectively into the enterprise market.
"5G is really an enterprise play," he said.
"As we continue forging ahead to realize 5G's full potential, it is important to work with the nimble startup and innovation community so we can move faster and solve real-world technology challenges more holistically and effectively for our customers," said AT&T's Jay Cary, VP of the operator's strategic alliances, in a release. "We are excited to be part of that start-up thinking with the 5G Open Innovation Lab."
Four years in
Intel, Nasa and T-Mobile launched the 5G OI Lab near T-Mobile's corporate headquarters in Bellevue, Washington, in May 2020. Dell Technologies, Microsoft, VMware, Amdocs and others joined shortly thereafter. Other network operators participating in the lab are SK Telecom in South Korea and etisalat by e& in Asia, the Middle East and Africa.
T-Mobile for years promoted its work with the lab: "Through efforts like the 5G Open Innovation Lab, we're providing developers and startups with the tools to unleash transformative services for people across the country, benefitting everything from entertainment and gaming to education and public safety," T-Mobile's former networking chief, Neville Ray, said in 2020.
Two years later, the company continued to boast of its work with the lab. In September of last year, the company said it was working with Pano AI – a startup that participated in the lab – and Portland General Electric to deploy 5G-connected cameras that enable AI-powered active wildfire detection near Portland, Oregon.
But in recent months T-Mobile has been working to refine its 5G story. The company currently operates both its T-Mobile Accelerator program (which was launched in 2022 and works with startups and developers, much like 5G OI Lab does) and its T-Mobile Venture program (which was launched in 2020 and is a multi-stage venture capital fund). Further, Ulf Ewaldsson took over management of T-Mobile's network operations from Ray earlier this year.
Broadly, T-Mobile is putting the finishing touches on its initial 5G network buildout and is now working to profit from the effort.
Looking to the future
As for the 5G OI Lab, Brisimitzis boasted that 118 startups have passed through its ecosystem since its founding, and that participating startups and alumni have raised a total of just over $2 billion in funding. Several have exited at values over $200 million.
The program this week announced its eighth cohort of participating startups – 17 companies working in areas including drones, private networks, autonomous robot carriers, distributed computing, remote monitoring and supply chain operations, among other areas.
"We're really excited," said Brisimitzis, who developed and led the Microsoft for Startups program before launching the 5G Open Innovation Lab.
Brisimitzis explained that the 5G OI Lab is not a traditional startup accelerator or a standard venture capital operation. Instead, he said the lab works with startups from the seed-raising stage to the Series C-raising stage. He pointed to a number of noteworthy pairings stemming from the lab including Megh Computing working with Intel and AWS on smart manufacturing, Expeto teaming with Dell and Rogers Communications in Canada on private wireless networking, and Juganu partnering with Qualcomm on smart city installations.
Finally, the addition of Comcast to 5G OI Lab is noteworthy considering the cable company continues to ease into the wireless industry. Specifically, Comcast launched an MVNO through Verizon in order to offer inexpensive mobile services to its cable customers. More recently, it purchased 3.5GHz CBRS in order to build a small-scale mobile network in select markets to reduce its MVNO payments to Verizon. The company said this week that, starting in October, it would start offering its CBRS 5G network to Xfinity Mobile and Comcast Business Mobile customers in Philadelphia.
The 5G OI Lab is one of many ways that 5G network operators in the US have worked to foster connections with developers and the startup community.
Subscribe and receive the latest news from the industry.
Join 62,000+ members. Yes it's completely free.
You May Also Like
---