Turkish delight
So far, much of the cost reduction has come at VEON's Amsterdam headquarters and in other corporate functions. Here, the specific intention has been to halve annual expenses between 2017, when VEON spent $431 million on corporate costs, and the end of this year. It remains on track to meet this goal.
Ditching efforts to develop a digital platform for customers globally has helped, triggering the loss of about 200 jobs, including 100 in Amsterdam. Instead of foisting a centrally developed app on everyone, VEON is now giving its different operating companies the autonomy to build their own services. "If you want to force-feed the child with something it doesn't want to eat, it is difficult to gain traction," says Kazbegi. "Some products that weren't meant to be rolled out in Pakistan had a fair amount of resistance."
Following this strategic U-turn, VEON has been changing its top team like a Premier League soccer club with a rich new owner. The latest big-name signings include Kaan Terzioğlu, highly regarded in the industry for scoring digital successes while CEO of Turkcell, and Sergi Herrero, who previously ran payments and commerce partnerships at Facebook. The CEOs of VEON's different operating companies will report directly to these two chief operating officers.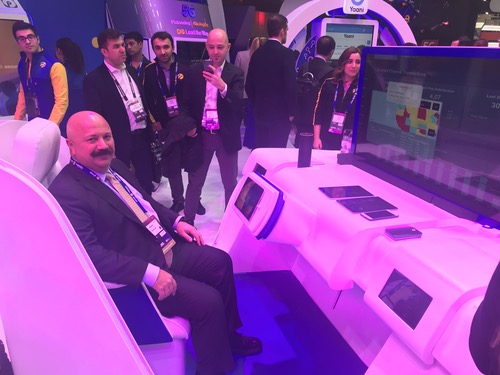 "It heralds a tilt in strategy to be focused on becoming digital telcos," says Kazbegi of the recent appointments. "We have shifted how we look at operating companies and reporting lines. The operating companies are semi-independent units." Having previously worked on introducing products for customers, Terzioğlu will have the job of providing guidance and direction to those units. Herrero, meanwhile, will focus on partnership development and digital payment tools, including the possible rollout of fintech services in Russia, says Kazbegi. (For more details of initiatives at some operating companies, see this story by James Crawshaw, a senior analyst with Heavy Reading.)
There is Russia-sized room for improvement. Along with most other traditional operators, VEON does not indicate how much revenue it generates from non-connectivity services, but total group sales fell about 1% year-on-year in the recent third quarter, to around $2.2 billion, on a purely organic basis, and digital apps and tools are still used by relatively few customers.
Indeed, just 15% of VEON's 211 million subscribers were classed as "monthly active users" of self-care apps in the third quarter. The TV service had only 2.9 million users across the markets of Kazakhstan, Pakistan, Russia, Uzbekistan and Ukraine. Financial services had 17 million customers in the same countries. In local currencies, average revenue per user (ARPU) dropped or was flat in all VEON's markets bar Ukraine and Bangladesh.
Contrast that with Turkcell, where Terzioğlu used to ply his trade. Third-quarter revenues at the Turkish operator rose 14% year-on-year, and mobile ARPU soared a fifth at the contract business thanks partly to "digital services usage," said the operator. No wonder it is so admired by senior industry executives. If Terzioğlu can bring that form to VEON, Turkish delight may acquire a whole new meaning in telco circles.
Related posts:
— Iain Morris, International Editor, Light Reading