During the 11th Global Mobile Broadband Forum (MBBF), Huawei, in collaboration with industry partners GSMA and GTI, discussed with world-leading operators and top industry players about the similarities and differences between cities in their 5G technologies, product solutions, network deployment, and industrial applications. Voices from around the world were sharing their ideas about 5G City, which is becoming a new direction of urban development in major cities globally. As the supporting technologies mature and application scenarios expand, 5G is being extensively introduced to meet the requirements of urban development.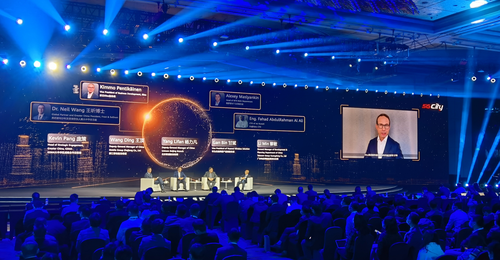 5G Practice and Application of Elisa Finland
At the forum, leading operators from around the world shared their innovations and practices in the 5G industry on behalf of their cities. Kimmo Pentikäinen, Vice President of Elisa, the largest telecom operator in Finland and a leader in the Nordic market, introduced their unlimited mobile data plan. He said the plan resulted in a sustainable business model and generated record high revenue and profit in the company's history for the past five years. Occupying the heavy-traffic market, Elisa boasts an average user data traffic 11 times that of Germany, 6 times that of the UK, and 3 times that of the US. The deployment of 5G networks elevates its advantageous position.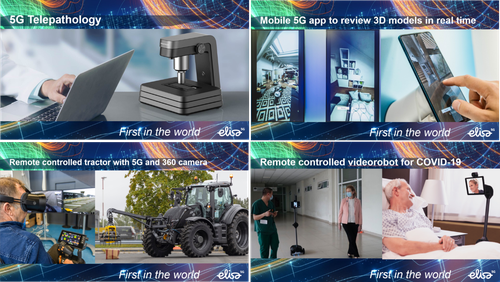 In addition to B2C, Kimmo Pentikäinen also talked about Elisa's successful practices in 5G applications in the past two years. Its remote pathological analysis service, for example, which was jointly developed with the startup Grundium, allows pathologists to view real-time data anytime and anywhere and quickly access microscope data for analysis, so that patients do not need to wait for several weeks. Additionally, cloud-based 3D modeling on 5G phones, which was developed with the support of a local research university, facilitates multi-dimensional evaluation for design and construction of the environment. As autonomous driving of civil vehicles will be infeasible until the required technologies and regulations are ready, which may take numerous years or even decades, Elisa shifted its focus to 5G remote control of heavy machinery. Elisa partnered with a tractor manufacturer to launch a fully available prototype within just 10 weeks and soon obtained the first customer. Elisa also successfully provided 8K streaming media services for several courses of remote education. In the fight against COVID-19, Elisa worked with a top-grade hospital in the country and deployed a video robot, substantially improving the efficiency and quality of medical care.
All these examples, they have been created with the strong collaboration with different stakeholders, startups, corporations, and most of all different cities, to find out how to create a sustainable future in those cities through 5G and digitalization." concluded Kimmo Pentikrinen.
5G Plan and O&M Experience of Elisa
Elisa has unique experience in 5G and network O&M in addition to its industry-acclaimed 5G capabilities, such as fast network coverage and optimal network performance. In Finland, a vast majority of the population resides in the cities and the density is high, whereas the population density in other places is low. The citizens have high demands for mobile applications, such as videos, which means high traffic per user. From 4G to 5G, Elisa developed from flat rate-based charging to more advanced three-level packages (including 300 Mbps, 600 Mbps, and 1000 Mbps), providing differentiated experiences.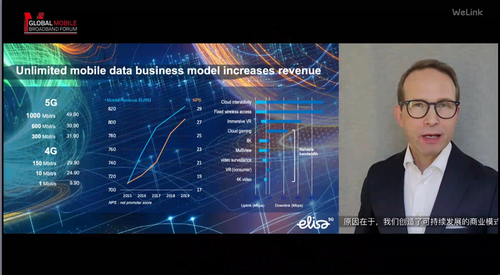 1. To quantify customer experience, Elisa performs cross reviews on user experience, NPS scores, and network data. If the data is correlated, network optimization is required in this area.
2. Environment changes immensely affect user experience. As such, the network design must be dynamically adaptable. Elisa performs area-specific measurement based on user traffic data and checks user expectations at any time.
Elisa has been working heavily on high-level automation for numerous years, which reflects its key experience in 5G O&M. Elisa has realized full automation of its network operation center, reducing the occurrence of network incidents by one third despite the multiplied live network data traffic. Millions of base station configurations are completed through machine learning every day, and thousands of fault tracing tasks can be completed without manual intervention. These features and technologies sharpen Elisa's competitive edge in the 5G era.
This content is sponsored by Huawei.