Three UK hints at Vodafone merger progress
Reports in recent days have suggested that Vodafone UK and Three UK are close to signing a deal to create the UK's biggest mobile operator, after talks on the potential merger of the country's third- and fourth-biggest players began late last year.
According to Bloomberg, the two operators could announce details of the tie-up before the end of March, although neither has been prepared to confirm what progress has been made to date.
During an interview on Thursday to discuss Three UK's results for 2022, CFO Darren Purkis was naturally unable to provide details of the proposed merger before any official confirmation has been made.
However, he did note that "discussions are progressing and they are positive from both sides. We're making progress, but we will see whether we get to a transaction or not."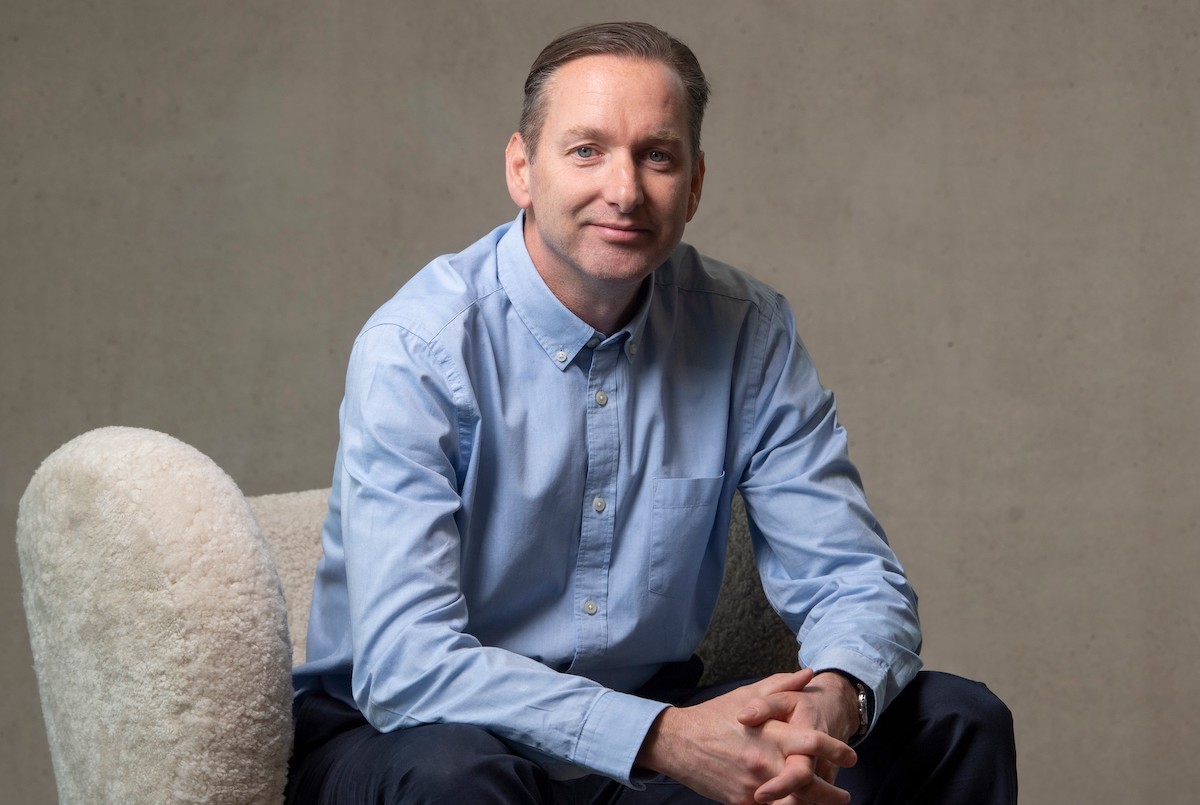 With an eye to potential antitrust issues that could block the merger, Purkis also reiterated Three's oft-cited opinion that the UK market is dysfunctional with too many operators.
"High levels of investment are still needed to build mobile networks across the UK. That requires high levels of capex spread across the current set of individual players, which we see as unsustainable for the longer term. Structural change is needed as good connectivity continues to be critical to how we live and now work," Purkis said.
Warming to his theme, he added: "We've been quite vocal in the market, as have other players, that change needs to happen. The level of investment into the UK that's needed to drive out the quality of infrastructure that we believe consumers deserve, but also the government wants for them, is spread across four players at the moment. If you make it into three players, be that this transaction or any other transaction, that scale of a bigger player can put more into it and speed up the investment program."
In 2022, Three UK saw its capex fall by 5% to £743 million (US$897 million), but Purkis noted that it remains at an elevated level "with continued investment in both our network and our technology systems."
"We've been quite clear that this is a bit of an inflection point for the business," he added. "Our returns continue to be below the cost of capital, and our EBITDA also remains below our capex."
The operator's 4G network now covers 99% of the UK outdoor population, while 4,250 5G sites are now live with 60% population coverage. As well as 5G, Three has injected funds into an overhaul of its IT systems, and both the B2C and B2B IT systems have now gone live.
"It gives a lot more flexibility to the customer and much broader offerings," Purkis said. "We're now planning for migration of the base onto that system as well."
Batting away the headwinds

Overall, Purkis said the operator was pleased with its performance last year, "especially against a fairly challenging macroeconomic backdrop in the second half, specifically."
Three UK revenue was up 3% to £2.52 billion ($3.04 billion), driven by 6% growth in the customer base to 10.3 million customers, of which 8.5 million are contract customers. EBITDA rose 3% to £612 million ($739 million).
"We continue to outperform the market on contract customer additions, adding almost as many contract connections last year as our competitors combined," Purkis added, repeating a similar message from last year. "All lines of business grew last year, which is specifically encouraging for us."
Indeed, parent company CK Hutchison also indicated that the UK market was primarily responsible for a 3% increase in Three Group customer numbers to 39.7 million by the end of 2022.
In terms of its new B2B strategy launched last year, Purkis said the operator remains on target "for where we believe it should go," which is to increase market share from around 3% to 12% by 2026.
The B2B customer base doubled in 2022 to 385,000 customers. Purkis noted that Three has expanded B2B distribution and has a larger team internally, "which is driving that growth."
Purkis said the operator is targeting small and medium-size enterprises "and we're now in discussions with some corporates. We're growing well, and we see that growth continuing into the future,"
Looking ahead, Three noted that the inflationary pressures that affected the second half of 2022 will further impact 2023.
"The cost-of-living piece is challenging, not just for the mobile industry, but economically across the whole of the UK," Purkis added. "It's a challenge for individuals, it's a challenge for businesses, our supplier base is challenged because their costs are going up, that passes through to us, and therefore some of those costs pass through to consumers."
Related posts:
— Anne Morris, contributing editor, special to Light Reading
Like what we have to say? Click here to sign up to our daily newsletter
One of America's most loved telecoms get-togethers, The BIG 5G Event, will be returning to Austin in 2023 to host 1,500+ telecom, cloud and technology professionals — and we want you to be a part of it!
For three days, you can meet and network with leaders from every part of the North American 5G ecosystem and hear from over 150 speakers on the hottest industry topics. To apply for your complimentary pass to the event, visit this link.
PARTNER PERSPECTIVES
- content from our sponsors