Ericsson's Heuveldop prepares to cut jobs, but stays upbeat
MWC23 – Niklas Heuveldop, the head of Ericsson's North American business, said he's preparing to cut 5-7% of his company's workforce in the area. The cuts are part of Ericsson's global round of layoffs that will see a total of 8,500 employees leave the company.
Ericsson employs roughly 105,000 people across the world, and 12,000 of those are in North America. In the US specifically, Ericsson counts 9,000 employees.
"I think the leadership has been wise about keeping a tight ship," Heuveldop told Light Reading, arguing that the company's current round of layoffs are relatively light, given the slowdown in operator spending. He attributed the situation to Ericsson's moderate rate of growth while supporting early 5G demand.
"We're coming off an exceptional period of acceleration," he said.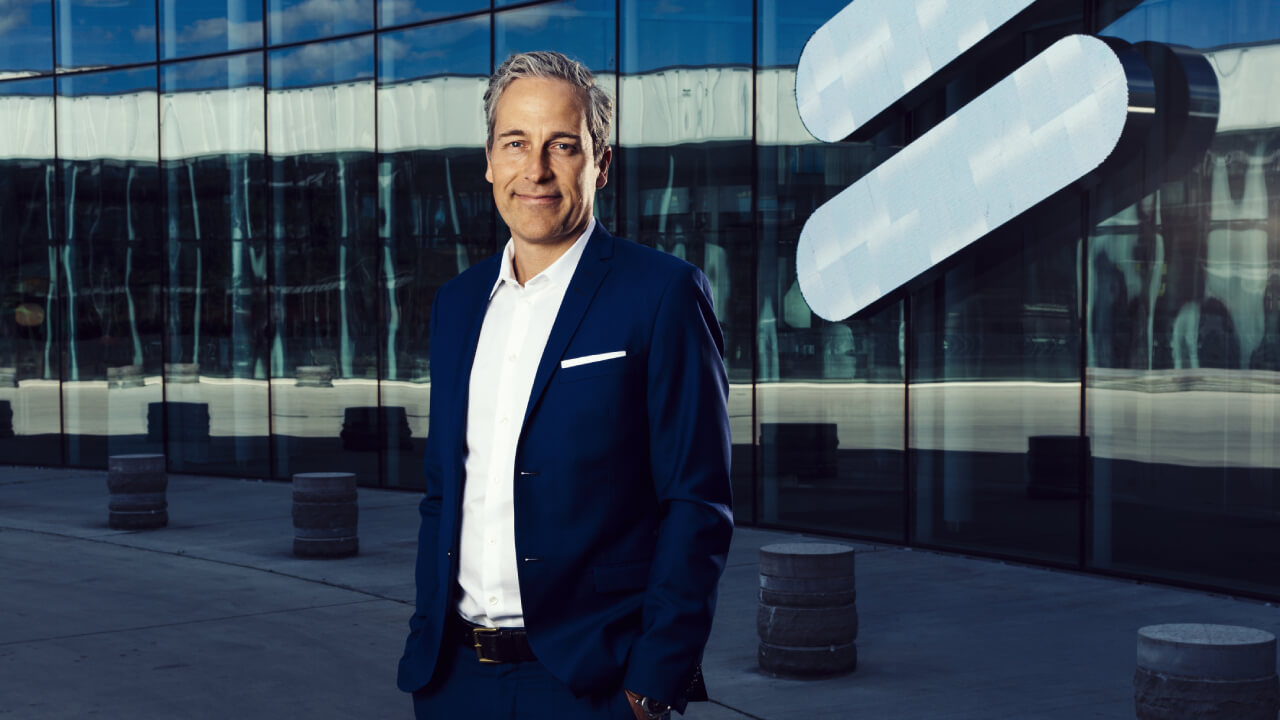 Ericsson's Networks division is the company's biggest, and North America is the company's biggest region by sales. Heuveldop said AT&T, Verizon and T-Mobile in the US have all been furiously buying Ericsson equipment (alongside equipment from the likes of Samsung and Nokia) to add midband spectrum to their 5G networks. Now, he said, that spending is slowing as the operators finish their early network buildout efforts.
However, "we're not done yet," Heuveldop said.
Heuveldop argued that Ericsson expects mobile traffic volumes to grow 4x through 2028, and he said operators will need to further invest in their networks to keep pace with that growth. Additionally, he pointed to the new fixed wireless offerings from T-Mobile and Verizon as another catalyst for growth.
Specifically, he said that network operators throughout North America will continue to purchase Ericsson equipment to expand their 5G networks into rural areas, and to then reinforce those networks with small cells and indoor networking equipment.
But big mobile network operators aren't Ericsson's only potential customers. The company is also pursuing enterprise customers through the sale of private wireless networking equipment, an effort underscored by Ericsson's recent $1.1 billion purchase of Cradlepoint.
"We see a lot of enterprises 'cutting the cord,'" Heuveldop said. He said such customers are shifting all of their operations onto 5G, essentially removing the need for wired enterprise connections.
However, Heuveldop said enterprise equipment suppliers – those that build robots, sensors, manufacturing machinery and mixed reality devices – need to support 5G more broadly. "The device ecosystem is not where it needs to be," he said. "We need the ecosystem to start maturing."
Finally, Heuveldop nodded to the GSMA's new "Open Gateway" initiative, under which more than a dozen big mobile network operators around the globe are pledging to develop standardized application programming interfaces (APIs) into their respective networks. He described that announcement as a "breakthrough" because it could position operators (Ericssson's main customers) to develop new ways to make more money.
Related posts:

— Mike Dano, Editorial Director, 5G & Mobile Strategies, Light Reading | @mikeddano
Like what we have to say? Click here to sign up to our daily newsletter
One of America's most loved telecoms get-togethers, The BIG 5G Event, will be returning to Austin in 2023 to host 1,500+ telecom, cloud and technology professionals — and we want you to be a part of it!
For three days, you can meet and network with leaders from every part of the North American 5G ecosystem and hear from over 150 speakers on the hottest industry topics. To apply for your complimentary pass to the event, visit this link.
PARTNER PERSPECTIVES
- content from our sponsors