Ericsson says 5G is spurring telco sales, but its case is weak
If you cannot recollect the 4G boom, or the 3G one before that, it's because they never happened. The only mobile boom there has ever been came with 2G, when millions of people acquired cordless handsets for the first time and began spending monthly disposable income on an entirely new thing.
The class of people who owned mobile phones before this transition were Wall Street trader types who would slap them on the drinks table in pubs like a wodge of banknotes or the keys to a Lamborghini. By the time it was over, even your grandmother had one. Telco revenues exploded like Krakatoa. Telefónica's share price reached an all-time high of $33.56 on the New York Stock Exchange in November 2007, a few months after the launch of the first 2G iPhone. Yesterday, it was worth $3.82.
Useful as they have been for supporting mobile Internet services outside Wi-Fi zones, 3G and 4G have simply replaced 2G as a source of telco revenues – not added to it. 5G was supposed to end this malaise by creating new types of connected gadget, whether cars, factory equipment or far more lucrative objects people might carry around. But nearly four years since the first 5G networks were launched, and seven before 6G is expected to show up, those remain elusive.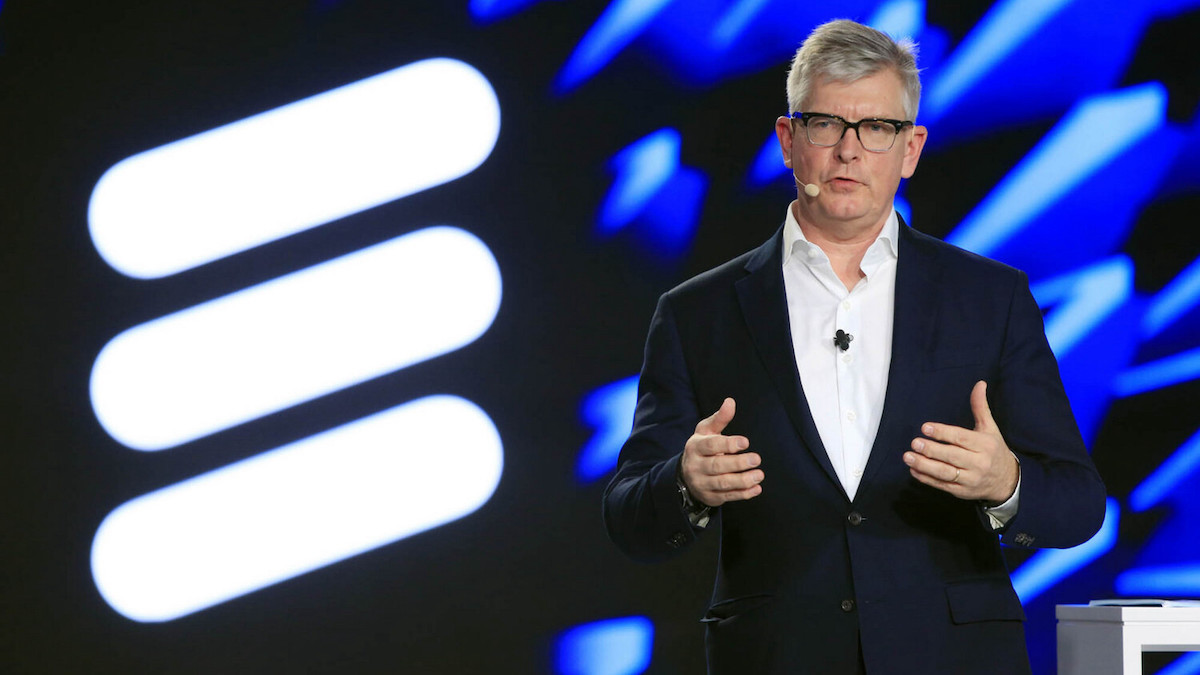 This is super awkward for Ericsson, which derives the bulk of its own revenues from selling 5G network equipment and needs its customers to believe the substantial outlay is worth it. Hence a recent marketing effort – amid a slowdown in 5G equipment sales – to correlate 5G take-up with sales growth. Taken from a new report, a slide shown to reporters and analysts at an Ericsson event in London last week is supposed to provide the evidence.
It features two data lines – one for 5G subscriptions and the other for telco revenues. The subs line naturally rises like a steep mountain slope after 5G's launch in 2019. Based on an index that starts at 100 in 2017, the revenues line performs a few heart-monitor-in-an-ambulance flickers and then has a mini-revival in 2021 that continues into last year. Mini is an important qualifier here. The index finishes at about 103 in the third quarter of 2022 – a 3% increase since 2017 after a year when the global inflation rate was 8.8%.
Standalone funk

This is all dangerous territory for Ericsson. A current favorite activity of Europe's big telcos is to complain that sales growth hasn't kept pace with network investments needed to cope with a deluge of Internet traffic. This is the argument they are using to justify their demands for a "fair contribution" from Big Tech companies they blame for that traffic. Go too far and Ericsson could undermine it.
What its chart (reproduced below) fails to indicate is that telco costs are also rising, and often at much sharper rates. Profits and cashflow are being squeezed by higher energy fees, labor costs and capital expenditure, some of which is going toward Ericsson's pricey 5G units. This partly explains the reluctance to invest in standalone, a souped-up version of 5G that comes with a whole new core, the software control center of the network.
Put simply, no one seriously believes standalone will spur revenue growth for telcos. One problem is that many of the use cases relate strictly to the intensively competitive business sector, as crowded as an office elevator during the lunchbreak rush. This accounts for only about 20% of the whole market, reckons Chris Lewis, an analyst at Lewis Insight, who spoke with Light Reading at Ericsson's London event. Most of the money is in the consumer space.
This standalone hold-up has left Ericsson's cloud software and services unit in a funk, with an operating loss of 1.7 billion Swedish kronor (US$160 million) last year on sales of SEK60.5 billion ($5.9 billion). A few years ago, the unprofitability of its constituent parts was blamed on the portfolio of business and operational support systems. More recently, the problem area has been the 5G core.
Ericsson seems to hold itself responsible for these problems and reckons they are now dealt with. "We underestimated the effort of deploying the 5G core," said Per Narvinger, who recently took charge of that unit. "We have fixed the 5G core challenges. I feel comfortable about those problems because it is very much about fixing the deployment effort, and that is in our hands. It is a tougher call if you are dependent on something happening in the market."
Wearing platform shoes

Yet Ericsson's broader pivot to software, and especially its $6 billion takeover of Vonage, hints at management concern about the market's health. The ambition is to make Ericsson a platform company with application programming interfaces (APIs) for tapping into 5G core features. If developers bite, and 5G operators can "monetize" those features, telco sales should rise and Ericsson should feel the knock-on benefits.
But these are big ifs and shoulds that have not been well explained by Ericsson. Will a gamer pay more for a lower-latency 5G connection and does that even require an API approach? What's more, even if Ericsson is one of the world's biggest developers of 5G core networks, it does not have a monopoly on these APIs. So far, investors have not bought the story. Ericsson's share price has nearly halved since January last year. After recently downgrading it, Simon Leopold of Raymond James wrote that enterprise and Vonage will "help with diversification and margin improvement, but not enough to achieve overall targets."
6G, the next big stopping-off point for the mobile industry, is a worry. In wealthier days, telcos splurged money on 3G licenses and spent heavily on 4G rollout. Now partway through a costly deployment of 5G, they are selling towers and other assets to pay off debts while grumbling ever more loudly about their investment returns. Unless circumstances improbably change in the next few years, they will not want to go through another expensive upgrade with 6G. And for a vendor that makes 70% of its revenues from selling mobile network equipment, that could be nasty.
Related posts:
— Iain Morris, International Editor, Light Reading
Like what we have to say? Click here to sign up to our daily newsletter
One of America's most loved telecoms get-togethers, The BIG 5G Event, will be returning to Austin in 2023 to host 1,500+ telecom, cloud and technology professionals — and we want you to be a part of it!
For three days, you can meet and network with leaders from every part of the North American 5G ecosystem and hear from over 150 speakers on the hottest industry topics. To apply for your complimentary pass to the event, visit this link.