Eurobites: EE takes 4G to Loch Ness
Also in today's EMEA regional roundup: UK telcos in trouble over landline-only customers; European Chips Act makes progress; Telia goes solar in Estonia.
UK mobile operator EE has expanded its 4G network to another 1,500 communities, the latest being centered on the tourist hotspot of Loch Ness in the Scottish Highlands. The expansion comes as part of the Shared Rural Network (SRN) program, a £1 billion (US$1.2 billion) joint initiative between the UK's four mobile network operators and the government that has pledged to extend 4G connectivity to 95% of the UK by the end of 2025. EE says that the Loch Ness site represents the largest single SRN upgrade that it has delivered to date. (See SRN promises 4G coverage jump in rural UK.)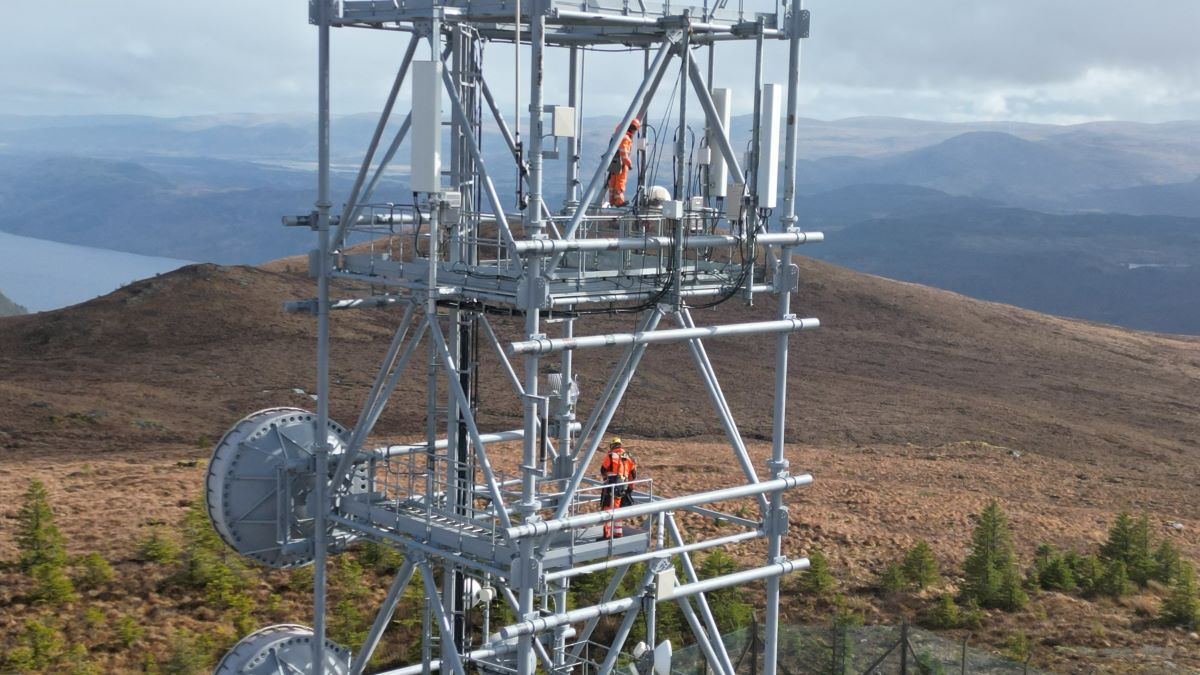 An economic consultancy has notified UK communications regulator Ofcom about what it believes is gross overcharging for landline-only services and a breach of competition law on the part of three telcos – TalkTalk, Virgin Media and SSE. As the Guardian reports, the consultancy, Fideres, reckons almost 600,000 landline-only customers have been charged excessive prices since 2009 – to the tune of £199 million ($246 million) all told. Larger rival BT had its knuckles rapped on this matter by Ofcom in 2017, and responded by voluntarily cutting prices by about 37%. Landline-only customers tend to be elderly and not inclined to shop around for better telecom "deals" – the sort of customer that is sadly too often taken advantage of in the world of telecom and beyond.
Provisional agreement has been reached by the European Parliament and EU member states on the proposed European Chips Act, which its backers hope will strengthen the chip manufacturing industry within the EU and thereby make the chip supply chain more resilient and reduce the bloc's reliance on silicon from other parts of the world, not least China and Taiwan. The initiative is being supported by around €43 billion ($49 billion) in public and private investments. (See EU gets in on the Chips Act.)
Telia has added solar panel systems to power 100 of its mobile sites in Estonia through an agreement with Sunly, a renewable energy specialist active in the Baltics and Poland. Each system will comprise 36 panels covering 90 square meters, with a total capacity of 1.8 MW. Taken together, the 100 systems will produce an estimated 1.8 GWh of energy each year. An estimated 70% of this will be used by Telia's mobile sites, while the remainder will be sold to the electricity grid.
A landslip took out part of Openreach's network in southeast England on Tuesday, causing connectivity problems for around 1,500 homes and business in the Swanscombe area of Kent.
Telecom Italia (TIM) reports that it has received fresh, non-binding offers from the CDP-Macquarie consortium and KKR for its fixed network infrastructure. The bids will be examined by TIM's board of directors at a meeting on May 4. (See Eurobites: CDP-Macquarie comes in with bid for TIM's fixed infrastructure.)
Spain's Telefónica and Icelandic operator Simmin have carried out what they describe as the first proof-of-concept trial of "TV roaming," focusing on the scenario where a Simmin user accesses his or her TV service from Spain via Telefónica's network, and uses Telefónica's content delivery network (CDN) for local delivery rather than remote delivery from Siminn's CDN in Iceland.
OVHCloud, the French cloud services provider, has cut its forecast for full-year revenue growth in the face of the macroeconomic picture and delays to "certain migration projects." As Reuters reports, the company now envisages organic revenue growth of between 13% and 14% in 2023, down from a range of between 14% and 16%.
And in cheery news for a humdrum hump day, a poll of more than 1,000 business bosses by UK polling company YouGov has found that nearly half of them think that AI could replace humans in their enterprises, City A.M. reports. Thanks, guys!

— Paul Rainford, Assistant Editor, Europe, Light Reading
PARTNER PERSPECTIVES
- content from our sponsors