No. 10: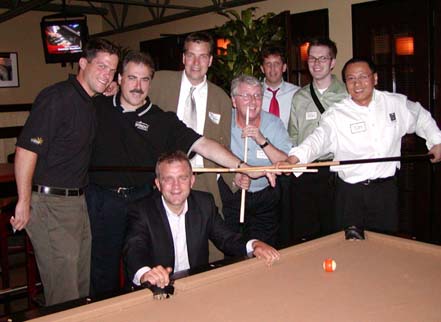 Okay, maybe we can see where the Pulitzer committee got it in their craw that we gravitate toward the mildly embarrassing trade show party photo. Still, you have to love Bert Whyte for going that extra mile and trying to inhale a pool cue. That's the kind of moxie this industry was built on. Go Bert!

No. 9: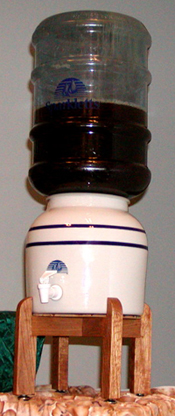 This was a picture of iced tea from the press room at OFC in Anaheim. The gag here is that, for a little while at least, a couple of people gawked at the container and remarked how dark the tap water in California must be. (Sometimes, we journalists aren't the sharpest knives in the drawer.)

No. 8: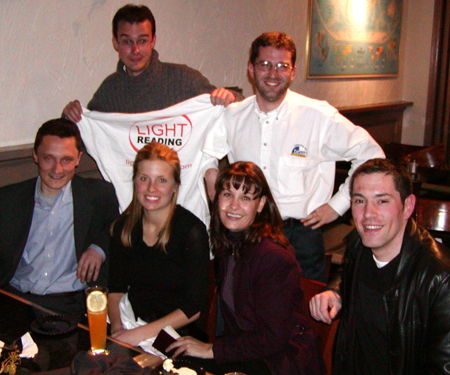 Ahh, the uninvited party guest. This Teem Photonics team photo from OFC caused quite a hoo-hah 'round these parts because everyone in the picture (with the exception of the two sumptuous females) appeared in the photo coverage, but not on the guest list. Oh, well. We're glad they had a good time.

No. 7: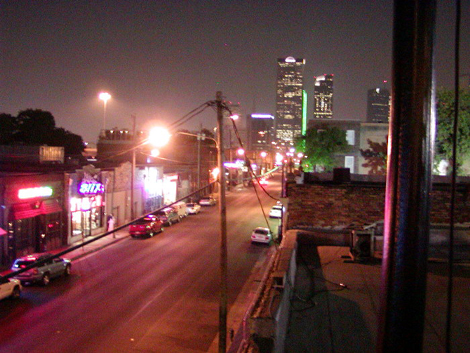 This photo of Dallas' Deep Ellum district is remarkable in that it conveys the mood of this year's NFOEC trade show. Think empty and poorly lit, with an ever-so-slight odor of urine.

No. 6: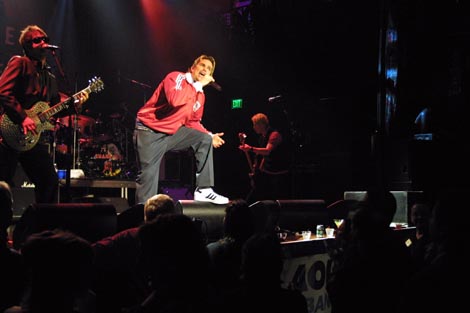 We're rerunning this photo because Sugar Ray inspired us with a great idea to make trade shows more exciting: From now on, let's conclude each industry keynote with an impromptu rock concert. Wouldn't that be cool? Can't you imagine some industry luminary like David Huber wrapping up his remarks by saying, "So that's how I think we can fix this broken industry. And now, in da hiz-ouse fo' shizzle, please welcome Eminem!"

Admit it. This is a good idea. Write your Congressperson and let's get this thing going.