Who's Behind Comcast's Video Downloader?

12/14/2012

Comment (1)

11:10 AM -- Comcast Corp. (Nasdaq: CMCSA, CMCSK) announced Thursday what others had already stumbled upon a few weeks ago -- that the operator has a new app for iOS and Android devices that lets customers download content from Showtime Networks Inc. , Starz Entertainment LLC and its sister movie channels Encore and Movieplex. (See To Xfinity & Beyond! and Comcast Subs Get First Taste of A&E TV Apps.)

Comcast is only saying that "thousands" of titles are available and that it expects to add more content with downloading rights soon. Its TV Everywhere streaming library is currently comprised of about 18,500 "choices."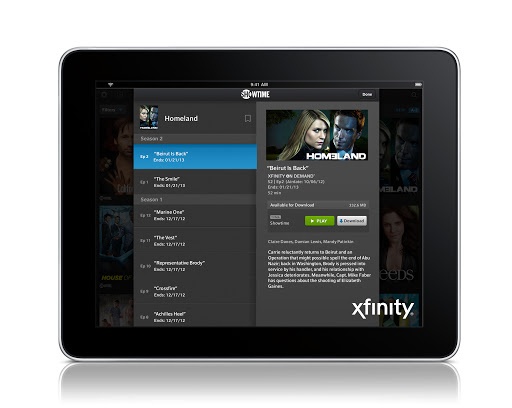 The download feature, which lets Comcast adopt an iTunes-ish model without the incremental pay-per-view component (for now), is a nice add-on because it lets users watch shows and movies on planes and in other venues that usually don't have a solid enough broadband connection for streaming.

And it's rapidly turning into table stakes. TiVo Inc. (Nasdaq: TIVO)'s Stream device lets users "sideload" recorded shows to mobile devices, as does the DirecTV Group Inc. (NYSE: DTV) Nomad, which is powered by software from Morega Systems Inc. (See DirecTV Unveils Content 'Nomad' and Morega Tackles Video Portability.)

The new Comcast feature apparently is also serving as a nice springboard for Penthera Partners Inc. , the startup recently acquired by former Insight Communications CEO Michael Willner and founder Sidney Knafel that specializes in technology that accelerates the transferring of large video files to smartphones, tablets and other mobile devices. (See Insight Founders Lead Mobile Video Startup.)

A Comcast spokesman declined to say if the operator was working with Penthera on this particular app, but Penthera's website does list out several licensing partners, including Comcast, Motorola Mobility LLC , High Tech Computer Corp. (HTC) (Taiwan: 2498) and Nokia Corp. (NYSE: NOK).

So, if we're connecting dots, it looks like this was a nice score for Willner's new outfit.

— Jeff Baumgartner, Site Editor, Light Reading Cable