Why Is Software-Defined 10G EPON Critical to Cable's Future Success?




Date:

9/26/2017 10:00 a.m. New York / 3:00 p.m. London
Sponsors: Calix
More information and registration

Cable operators are now in the midst of the largest network transformation in decades. Cable headends are getting retrofitted with new equipment, the outside plant is being reconstructed, and set-tops, routers, modems and other on-premises devices will be swapped out in nearly every home.

Industry experts have speculated that soon, the Internet will be "fast enough" for whatever a consumer wants to do with it. Operators will become less concerned about the aggregate speed of the Internet and more concerned about delivering new services faster. Unfortunately, while the industry has focused on essential physical plant upgrades, many operators are not prepared to make this pivotal transition.

Join Calix and Light Reading as they explore how cable operators can leverage network intelligence with Software-Defined Access to improve operational efficiencies, deliver a differentiated customer experience, and speed past the competition.
"Pay-as-you-Protect" Network Protection: How On-Demand Virtualized Infrastructure Can Enhance Network Security




Date:

9/29/2017 11:00 a.m New York/ 4:00 p.m. London
Sponsors: Intel, Sandvine
More information and registration

The scale of DDoS and other network attacks are increasing exponentially. Today, CSPs are often addressing this by over-provisioning capacity in proprietary hardware that is scaled for rare peaks that lie unused most of the time. As well as being inefficient, this approach doesn't always guarantee enough capacity for some of the attack types that can be generated today.

One approach to breaking out of this paradigm lies in virtualizing parts of the CSP's security infrastructure. This enables infrastructure to automatically scale up only when needed – and to the exact capacity required. Using this approach, CSPs can have a highly efficient and disruptive "pay-as-you-protect" model, such that they only pay for protection resources when they need them.

In this webinar, Sandvine and Intel will discuss the results of their lab tests and pilot studies. These validate the technical feasibility of such a "pay-as-you-protect" model and some of the opportunities it creates for CSPs.
P4 Runtime: Putting the Control Plane in Charge of the Forwarding Plane




Date:

10/3/2017 12:00 p.m. New York / 5:00 p.m. London
Sponsors: Barefoot Networks
More information and registration

SDN ushered in an era of fast open innovation in networking: Those who own and operate networks now take it for granted that they can code, commission or simply download the control plane they need in their network, customizing it to best meet their needs. The ONOS SDN Controller is an example of an open source control plane, rapidly adopted by large network operators.

But networks are not determined by the control plane alone. In order to really determine what a network does, we need to define how packets are processed in switches as well. And so in the next chapter of this story, the forwarding plane has moved up and out of hardware into software. This is made possible by the advent of the P4 language, an open source and community-owned programming language that lets us decide how packets are processed in the network.

But how will the control plane tell the forwarding plane how to process packets? And then how will the control plane control a wide variety of switches, in a consistent way, while allowing the forwarding plane to constantly evolve and improve?

We introduce P4 Runtime, a new open source project to solve this problem. P4 Runtime was first described at the 2017 P4 Workshop. Since then, P4.org, Google, and Barefoot have teamed up with ONF to create the first open source version of P4 Runtime integrated with the ONOS open source control plane.

In this webinar, we will explain what P4 Runtime is, and why it will make it much easier to program large networks from the top down, empowering programmers to finally move the definition of networks from hardware into software.
Innovator Insights: Best Practices for Today's NFV Deployments & the Journey to 5G




Date:

10/4/2017 11:30 a.m. New York/ 4:30 p.m. London
Sponsors: Affirmed Networks
More information and registration

The telecommunications industry has embraced cloud-focused technologies, such as network functions virtualization (NFV), as the path to accelerating new services introduction and as the only profitable means for meeting future demand. This webinar will provide insights from Ibrahim Gideon, CTO of Telus, Canada's fastest-growing national telecommunications company, and Hassan Ahmed, Chairman and CEO of Affirmed Networks – two leading innovators who have been pioneers in the move to virtualized architectures. Moderated by Gabriel Brown, Principal Analyst at Heavy Reading, the session will offer perspectives on best practices and lessons learned from real-world deployments, and a look ahead at the critical requirements for identifying and delivering profitable 5G services.
Distributed Denial of Service: The Resource Conundrum




Date:

10/5/2017 11:00 a.m New York/ 4:00 p.m. London
Sponsors: Radware
More information and registration

What do local car dealers, hospitals and banks all have in common? At first glance, not much. However, all of them have become recent hacker targets. Why now when other, much larger corporate entities have traditionally been targets? One word – resources. Their resources, both network and personnel, are stretched thin. With the increased complexity and length of Distributed Denial-of-Service (DDoS) attacks, it's a struggle for all organizations, let alone small and medium businesses.

Join Radware's Louis Scialabba, Director of Carrier Solutions Marketing, to discuss:
Current technology trends and their impact on enterprise security requirements
Commercial examples of why enterprises are turning to service providers and adopting a cloud-based managed services model
An economic model Heavy Reading and Radware developed to benchmark and quantify the strong revenue streams that a managed DDoS service can deliver
The business case drivers as well as the ROI potential that service providers can commercially realize by offering a managed cloud DDoS service to their enterprise customers.
Make the Right Moves in Analytics to Gain the Network Automation Advantage




Date:

10/5/2017 12:00 p.m.New York / 5:00 p.m. London
Sponsors: Kentik
More information and registration

The journey to automation is existentially important to communication service providers (CSPs), which makes analytics strategic to the entire business. While network operations have an obvious need to quickly identify the root cause of issues to ensure network quality, the bigger need is to become a truly data-driven business. This is not just about tools but the right operational processes and organization structure that can integrate all various data sources effectively to run the business better. In this webinar, Heavy Reading analyst Sandra O'Boyle and experts from Kentik discuss how to build real-time network analytics that yield short-term value, look at real-world use cases, and explain what sets the stage for a sustainable journey into network automation.
Piracy for the People- User-Friendly Technologies Enable "Mass-Market" Piracy of Video -- and Revenue Losses for CSPs




Date:

10/10/2017 10:00 a.m. New York / 4:00 p.m. London
Sponsors: Sandvine
More information and registration

Fixed and mobile communications service providers (CSPs) are increasingly looking to video for revenue growth, by licensing or creating exclusive video content for distribution to subscribers. The proliferation of certain easy-to-use, inexpensive technologies has made piracy of live TV streams and on-demand video accessible to a "mass-market" of non-technical subscribers. Sandvine's studies of network data show that the problem can easily become worth billions of dollars to a CSP. To avoid massive revenue loss, CSPs need tools to identify and quantify the problem, then take action to address it. During the webinar, Sandvine will discuss the results of its studies in the area as well as some of the network elements necessary to begin stemming revenue losses.
Cloud Native Mobile Core Networks




Date:

10/10/2017 11:00 a.m New York/ 4:00 p.m. London
Sponsors: Nokia
More information and registration

The initial steps for implementing Telco Cloud, such as the virtualization of the network functions, have definitely delivered improvements to network operations and end-user services. However, to realize the economic benefits of new and demanding services, the industry needs to take steps to leverage the full potential of cloud computing on telco applications. This will be enabled by applying cloud-native principles to service provider networks and software design.

In this session, Nokia will outline its vision for the evolution of the Core Networks towards a cloud-native architecture. We will cover the changes required on the network architecture, software design and network operations to build a cloud-native environment. In particular, we will also cover how the relationship between CSPs and vendors will have to evolve to enable the agility required by today's consumers and enterprises. Some topics to be covered:
- Cloud-native principles applied to telecom
- Application of a DevOps environment
Key Questions Answered
Why we need a cloud-native core
What it needs to do (key principles)
What it looks like
The main challenges
Please join Matthias Reiss, Nokia Head of Subscriber Data Management and Gabriel Brown, Principal Analyst, Heavy Reading, to discuss the evolution to cloud-native core networks.
MoCA Access™: Multi-Gigabit and Beyond




Date:

10/11/2017 10:00 a.m New York / 3:00 p.m London
Sponsors: MoCA
More information and registration

With data speeds accelerating across the globe, service providers are embracing gigabit-to-the-home as the mantra of their broadband access network design and implementation. However, there are numerous paths to the gigabit future and all the available technologies are all quite rich in their benefits and quite vulnerable in their deficiencies. The Multimedia over Coax Alliance, MoCA, best known as a home networking standards body, introduced MoCA Access in June 2017 so that operators can leverage the technology's inherent and well-known performance, reliability and use of existing coaxial cabling, all of which have become key requirements for broadband access design and implementation.

This webinar will take a deep dive into the attributes and benefits of MoCA Access, while comparing and contrasting the new spec with other broadband access technologies. The competition is formidable, the demand is great and immediate and the winners are still to be determined. As in the home networking market, the broadband access space will likely end up supporting a combination of technologies that best serve customer use cases and operator requirements for reliable and robust networks.

Please join Light Reading and MoCA for a webinar on Wednesday, October 11 at 10 a.m. EST to learn details about MoCA Access and the benefits that it offers for the broadband environment. Cable operators, telcos, ISPs and anyone designing, installing and marketing broadband services will find this webinar a must-attend event. Questions and comments after the presentations are welcome and encouraged.
The GDPR Challenge: How CSPs are implementing User Managed Privacy Today – Live Demo!




Date:

10/12/2017 9:00 a.m. New York/ 2:00 p.m London
Sponsors: UXP
More information and registration

The European Union's General Data Protection Regulation (GDPR) redefines the degree with which a user's personal data must be protected. At the heart of this regulation lies the reality that privacy and consent management need to be managed at the individual user level. The challenge for communications service providers (CSPs) is that existing telecom systems and processes are designed around an account, device or an address. Individual user management, centered around digital identity, is a recent requirement and most CSPs will struggle to manage the privacy and consent settings of any user who consumes their services. Additionally, providing users with a central privacy dashboard including visibility and control of all their personal data is a tremendous challenge, since personal data is distributed across various data processing systems in a CSP network, e.g., billing, CRM, BI, marketing or external partner services.

In this webinar, UXP Systems and Light Reading will discuss the key challenges faced by CSPs when dealing with the GDPR and CSP use cases in the market today. The webinar will also include a live installation-ready, product demo that showcases how CSPs can become GDPR-ready now!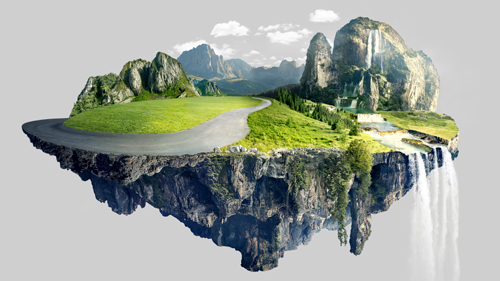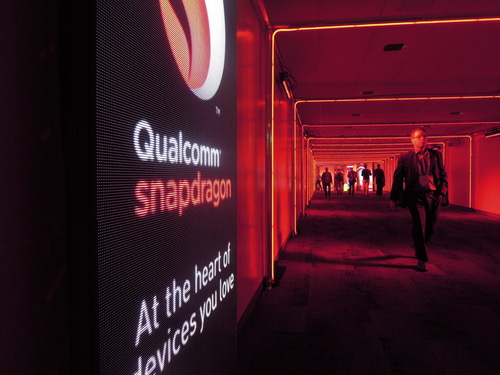 Pics: Berzerkeley Bots & Grounded Clouds at MWCA

More Slideshows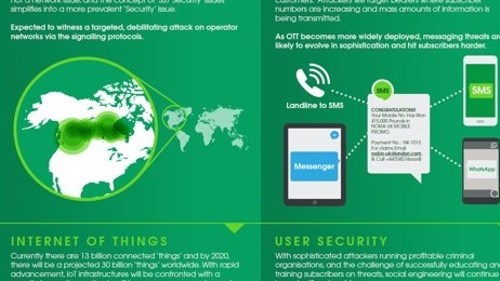 Better Pick Up!
Click Here