Transforming the Central Office: Implementing CORD




Date:

5/3/2017 11:30 a.m. New York / 4:30 p.m. London
Sponsors: Radisys
More information and registration

Communications service providers (CSPs) have spent more than four decades building out and evolving their networks to meet the changing service and access demands of their customers. While the process has been dynamic, there has been one constant network element – the central office (CO).

Given the amount of investment a central office represents, as well as the strategic location and proximity to both mobile and fixed end users, the CO is going through another major transformation to enable it to support virtualized network functions aligned with a distributed cloud model.

Accordingly, this webinar will dive deep into this process, documenting the progress of the innovative Central Office Re-architected as Datacenter (CORD) initiative that defines the vital design considerations to enable this migration.

Specific topics addressed include:
CORD business and technical drivers
CORD reference architecture configurations for mobile, fixed and enterprise evolution
CORD high-value use cases and service innovation models
The relationship between open-source software and CORD
CORD leaders and visionaries
Transforming to Cognitive Service Operations




Date:

5/4/2017 10:00 a.m New York / 3.00 p.m London
Sponsors: Accanto
More information and registration

This presentation will cover the following points:
Transforming from network to cognitive service operations
Enabling transformation for physical, virtual and hybrid environments
Laying the foundation for service performance – essential for closed-loop continuous orchestration for NFV
A use-case focus
Cloud-optimized Network Applications




Date:

5/4/2017 11:00 a.m. New York/ 4:00 p.m. London
Sponsors: Ericsson
More information and registration

How do you get it right? Business advantages and technical implications. 5G enables a wide range of new services, from support of massive media distribution to remote operation of machines and smart metering. This will result in very diverse requirements on the network. Characteristics such as latency, resilience, availability, performance, throughput and security will look very different depending on the type of service. Network slices with cloud-optimized applications and a very high degree of automation and resource orchestration are key capabilities to handle many requirements, and for 5G service delivery. During this webinar, Ericsson will present its view on cloud-optimized network applications and important related business and technology topics. These include the business values for service providers; 5G cloud data layer; and design principles for cloud-optimized network applications, including cloud native and automation.
The 3 Key Elements of Diameter Signaling Control




Date:

5/11/2017 11:00 a.m. New York/ 4:00 p.m. London
Sponsors: Nokia
More information and registration

Diameter signaling traffic in networks is expanding because of new devices, machines and applications. This causes several issues for CSPs, including volume of traffic, complexity of topology and the risk of various threats to the network. Essentially, it all comes down to three key elements: scalability, simplicity and security. As a result of these demands, Diameter Routing Agents (DRAs) are also evolving to more effectively manage control plane demands.

Accordingly, this webinar will provide a granular view of how these key elements are impacting DRA deployments. Specific discussion topics include:
Scalability: The increase in different protocol versions and number of Diameter interfaces leads to poor control plane scaling and performance. As a result, the DRA needs to support a whole host of Diameter routing capabilities from server selection and partitioning to load balancing and session management while maintaining very high throughput and low latency.
Simplicity: Increasingly complex control topology creates inefficiency and unpredictability. Accordingly, CSPs need to simplify the Diameter interface topology to reduce signaling complexity in the control plane and optimize flows across the network. This can be done by removing the peer-to-peer aspects and creating a hub and spoke model.
Security: The launch of services such as VoLTE requires a robust and secure control plane across the roaming infrastructure. The DRA plays a key role in ensuring security by hiding network topology, fixing message content, filtering out unknown and unwanted data and discarding of poorly formatted messages.
This webinar will also explore how products such as the Nokia Dynamic Diameter Engine (DDE) are designed to meet these demands, as well as assessing the impact that emerging technologies such as 5G and IoT will have on the control plane.
High-Performance Media Processing in an NFV World




Date:

5/25/2017 11:00 a.m. New York/ 4:00 p.m. London
Sponsors: Radisys
More information and registration

A majority of functions in today's networks are immediately suitable for virtualization in NFV architectures. And for these functions, service providers already have PoCs and even some live deployments in production.

However, some networking functions such as IP media processing have always required intensive processing power and stringent response times, dictating purpose-built network elements. So how do you virtualize the tougher network functions at scale? How do you go about delivering high performance media processing into a virtualized world?

In this webinar, you will learn:
State of the nation regarding virtualized network functions; which functions have been easy to virtualize; which functions are tougher to virtualize.
The unique and challenging requirements to deliver real-time IP media processing, including transcoding, transrating, media mixing, and media clip conversion, for today's interactive voice and video services such as VoLTE with EVS codec, VoWiFi and WebRTC.
Considerations and applicable standards when implementing IP media processing as Virtualized Network Functions (VNFs) in an NFV architecture.
Opportunities for acceleration technologies in NFVI to augment the processing power required to deliver media processing in NFV architectures.
Case studies of progressive service providers who are tackling the challenges of virtualized media processing, and reaping the economic benefits today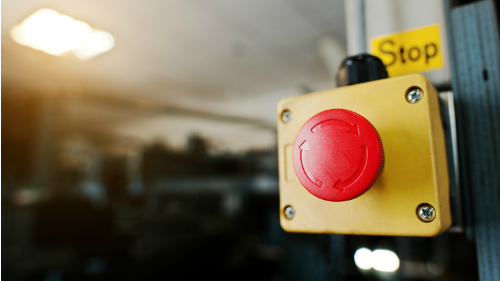 Charting the CSP's Future
Six different communications service providers join to debate their visions of the future CSP, following a landmark presentation from AT&T on its massive virtualization efforts and a look back on where the telecom industry has been and where it's going from two industry veterans.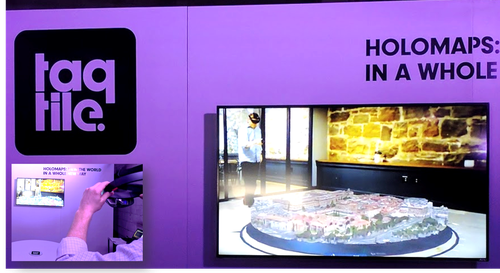 The Near Future Is Here

More Slideshows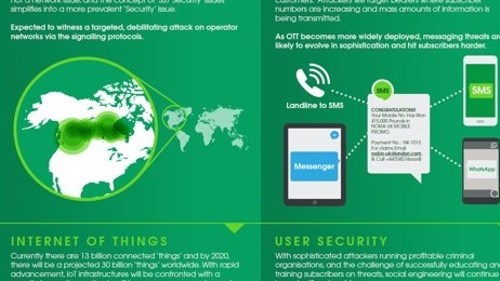 BETWEEN THE CEOs - Executive Interviews




One of the nice bits of my job (other than the teeny tiny salary, obviously) is that I get to pick and choose who I interview for this slot on the Light Reading home ...


TEOCO Founder and CEO Atul Jain talks to Light Reading Founder and CEO Steve Saunders about the challenges around cost control and service monetization in the mobile and IoT sectors.





No Words
Click Here