Knowing Which Customers You Don't Want to Keep: 5 Practical Big Data Benefits




Date:

12/2/2015 10:00 AM New York / 3:00 PM London
Sponsors: WeDo Technologies
More information and registration

Mobile operators need an accurate 360-degree view of their customers in order to offer them the most relevant services and products. This webinar looks at how mobile operators can deploy analytics capabilities to make use of the information within their networks and systems to develop profitable marketing strategies that effectively target customer segments, reduce churn and increase customer satisfaction.
Dynamic Network Services: How to Cut Costs and Grow Revenue




Date:

12/2/2015 2:00 p.m. New York / 7:00 p.m. London
Sponsors: Alcatel-Lucent
More information and registration

Offline network engineering processes cannot keep up with the rapidly changing demands and traffic patterns of the on-demand cloud world. Operators are forced to allocate increasing amounts of bandwidth to ensure their services do not run out of capacity or suffer serious quality degradation. The gap between service delivery and network engineering processes is no longer a benign limitation as operators strive to make optimal use of network assets as they instantiate services.

Part 2 of our webinar series outlines how real-time network visibility, control and optimization enabled through carrier SDN allows network operators to address the challenges of the cloud era and transform their existing networks to deliver profitable on-demand services. Industry analyst and technical leaders share their views and experience on building profitable on-demand networks, including how to utilize policy-based and KPI-driven path computation to optimize network resources and service revenues. A Bell Labs study on how to increase revenue-generating traffic in your existing network by over 24% will also be presented.
DOCSIS 3.1: Cable's Gigabit Gambit




Date:

12/3/2015 12:00 PM New York / 5:00 PM London
Sponsors: Casa Systems, Intel & VeEX
More information and registration

With CableLabs preparing to approve the first DOCSIS 3.1 equipment and cable operators preparing to start deploying the new broadband spec, the cable industry is poised to storm into the Gigabit Era. DOCSIS 3.1 offers the tantalizing promise of data downstream speeds as fast as 10 Gbit/s and upstream speeds of 1 Gbit/s or more, along with higher bandwidth capacity for other new IP services, greater operational efficiencies, improved quality control and lower costs. But cable operators also face some daunting challenges in rolling out D3.1, including the adoption of new technologies, new equipment, new procedures, and new testing and monitoring tools, as well as the need for extensive staff training. In this special SCTE-backed webinar, we will evaluate both the opportunities and challenges that cable operators face in bringing the industry's new spec to market.
Distributed Access Architecture Evolved




Date:

12/7/2015 12:00 PM New York / 5:00 PM London
Sponsors: Casa Systems
More information and registration

It's an exciting time for the cable industry. MSOs are in high growth mode introducing new and enhanced services to meet the insatiable demands of consumers and enterprises hungry for bandwidth. These data-rich services are placing a burden on current networks that are unable to scale fast enough to meet demands. Without the right infrastructure in place, this rapidly growing need for network capacity can become a huge headache for service providers.

The evolution of cable networks to Distributed Access Architecture (DAA) enables more capacity, better service flexibility and economies of scale giving service providers additional options for meeting subscriber demand with the least possible change to current operations.

Join Casa Systems as we explore DAA and discuss key factors cable service providers should consider when making decisions about the evolution of their networks.
Re-broadcast: WAN Performance Draining Your Budget? 3 Steps to Turn Your Network Into a Strategic Asset With Software-Defined WAN




Date:

12/14/2015 12:00 pm ET/ 5:00 pm London
Sponsors: Sonus
More information and registration

Wide Area Networking (WAN) is becoming the bottleneck for many businesses migrating their corporate application data to off-premises private or hybrid cloud solutions. Cumbersome IP policy and configuration management have made it difficult for enterprises to efficiently utilize available WAN resources, and existing IP network architectures are unable to provide enhanced quality of service (QoS) for mission-critical data. WANs need to be able to dynamically adjust to meet the traffic demands of real-time cloud-based applications, and enterprises need visibility and control of application performance over the WAN.

Join Sonus expert Dan Teichman, Senior Product Marketing Manager, for valuable insight into how a software-defined WAN (SD-WAN) provides a high-performance, highly reliable WAN that allocates network resources in real-time. Attendees will learn the benefits of optimizing network functionality with a secure SD-WAN solution that dynamically supplies just-in-time WAN connectivity while delivering end-to-end monitoring and analytics.
Virtualizing Cable Services




Date:

12/15/2015 10:00 AM New York / 3:00 PM London
Sponsors: Juniper Networks
More information and registration

Software-defined networking (SDN) and network functions virtualization (NFV) are gaining traction due to their ability to provide game-changing ways for service providers to ease the ever-growing bandwidth demands of greater functionality, improve service delivery and consistency, cut operational costs and slash time to market for new services and applications. As cable operators look both to secure their own networks and provide greater security to their end users, virtual security solutions are gaining traction in the industry. This webinar will explore next-generation virtual security architectures and examine how cable operators can leverage their virtual security infrastructure to deploy new managed security services in their networks.
Virtualization: A CSP Progress Report




Date:

12/15/2015 12:00 p.m. New York / 5:00 p.m. London
Sponsors: Cisco, Ericsson, Hewlett Packard Enterprise, Intel
More information and registration

For the last six months, Heavy Reading has been working with Cisco, Ericsson, HP and Intel to develop a unique series of virtualization indexes, aggregating input from CSPs around the world to get a detailed, up-to-the-minute picture of the status of virtualization initiatives. The indexes provide all CSPs with a compelling reality check for measuring their own progress in three critical areas: planning, deployment and spending. In this webinar, Teresa Mastrangelo, senior analyst at Heavy Reading, shares the results from the inaugural set of indexes and leads a panel discussion on what the results mean for CSPs and the entire telecom ecosystem.
High Performance Server-based IPsec for Cloud and Telecom Providers




Date:

12/16/2015 11:00 AM New York / 4:00 PM London
Sponsors: 6WIND & Hewlett Packard Enterprise
More information and registration

IPsec is an important security technology for virtually all communication service providers (CSPs). CSP requirements for IPsec are shifting away from proprietary gateways due to cost and other factors like vendor lock-in. CSPs now require high performance IPsec on general propose x86 servers as this move opens up their business to more vendors, and gives them greater control of their network, at a lower cost basis. CSPs are looking for IPsec vendor solutions where they can deliver server configuration options, which achieve their requirements for deployment in the central office as well as data center environments.

This webinar will discuss IPsec performance on x86 COTS servers, covering:
Use cases for IPsec including high-throughput data center interconnect, enterprise VPN, and mobile backhaul
How high volume enterprise IT economics can support a new cost model for high-performance IPsec
Brand new performance test results showing IPsec on COTS can offer over 120 Gbit/s of bidirectional throughput on industry standard servers
The importance of selecting the right server to ensure high performance and manageability of CSP networks whether in the CO or the DC







CLOUD / MANAGED SERVICES: Prepping Ethernet for the Cloud
Moderator: Ray LeMaistre Panelists: Jeremy Bye, Leonard Sheahan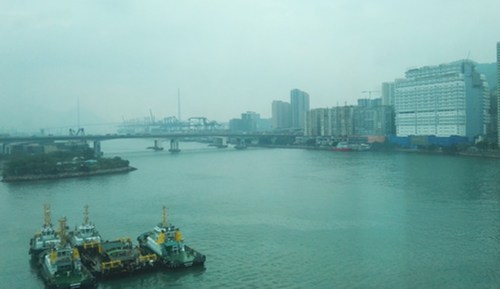 Hong Kong Moments

More Slideshows













Webinar Archive
BETWEEN THE CEOs - Executive Interviews


Steve Saunders speaks with Saikrishna Kotha, who leads LinkedIn's data center infrastructure architecture strategy. With over 400 million users, it's Kotha's job to deliver agility and speed, but also act as a business strategist to develop new ways that LinkedIn can monetize its user base. According to Kotha, LinkedIn runs on a mix of white box and vendor hardware but has the DNA of a web-scale company.


Centec CEO James Sun talks to Steve Saunders about Ethernet switching and the white box revolution.





Grumpy Cat on Technology
Click Here