Wireless and Wired – Building a Converged Network




Date:

11/7/2017 10:00 a.m New York / 3:00 p.m London
Sponsors: CommScope
More information and registration

5G is coming, and service providers are building extensive fiber access networks to reach small cells, radios with CRAN fronthaul and other wireless nodes at the network edge. Our previous webinar, "Network Convergence, the Future of Central Offices," looked at the consequences of convergence for the central office/headend network.

A fully converged access network supports all services offered to residential, enterprise and mobile customers. This webinar examines key issues to consider when planning and designing your access network. Building a 5G fiber foundation into existing networks requires making planning decisions regarding fiber capacity, locations, architectures, power and other aspects of the network – a difficult task when most of the required information may not be available. This webinar will provide you with ideas, insights and important questions to ask when planning a converged network.
Revenue Management: Enabling the Digital Service Provider Evolution – CSP Survey Analysis




Date:

11/8/2017 9:00am London, 11:00am Cape Town, 5:00pm Singapore
Sponsors: Huawei
More information and registration

The ability to monetize new services quickly and reliably has always been the focus for Revenue Management teams within Communication Service Providers. However, the digital transformation of their businesses is now challenging existing capabilities and driving a whole new set of expectations for revenue management.

As an industry we need to get below the headlines of transformation and understand the real capabilities of today, the implications it has for the business and where we need to focus to prepare the business for success.

On behalf of Huawei, Heavy Reading has conducted a survey of CSPs globally regarding revenue management. This 'state of the nation' survey will highlight where CSPs are really focusing their efforts, what capabilities they believe are important and where the greatest benefits can be achieved from revenue management modernization. We will present the key results of the survey along with Heavy Reading's analysis and key takeaways.
Real-Time Visibility & Analytics to Enable Actionable Intelligence & Network Automation




Date:

11/9/2017 12:00 p.m. New York / 6:00 p.m. London
Sponsors: Nokia
More information and registration

The rapid migration of content (e.g. OTT video), applications (e.g. enterprise SaaS) and services (e.g. storage) to the cloud is driving network transformation. At the same time, the proliferation of IoT devices is driving exponential growth in the number of end points and 5G will enable mobile edge computing for low-latency applications. Continuously shifting traffic flows and network loads bring new challenges for service providers. Service providers need to respond rapidly to changing network conditions, or better yet, move proactively in anticipation of expected conditions. This drives the need for real-time visibility and analytics to help service providers deliver end-user quality-of-experience and security. The solution is underpinned by four key building blocks:
A more capable data plane and highly instrumented network fabric
A simplified and fully programmable control plane
A unified network topology view based on multi-domain, multi-layer visibility
A big data analytics engine for real-time operational intelligence
Join Tony Kourlas, director of product marketing at Nokia; Stephen Collins, principal analyst at ACG; and James Crawshaw, senior analyst at Heavy Reading, as they discuss these issues and several key use cases that illustrate the benefits of insight-driven actionable intelligence and network automation.
Building a Virtualized Security Architecture – With VNFs That Truly Scale




Date:

11/15/2017 10:00 a.m. New York / 3:00 p.m. London
More information and registration

Whether it be for the protection of their own infrastructure, or extending premium security services to enterprise customers, a CSP's network security architecture needs to leverage the opportunities presented by virtualized network infrastructure. Flexibility in the way different network security applications like firewalls, malware detection and DDoS protection are deployed and scaled up is critical to providing optimal protection at optimal cost. This webinar will explain how a flexible virtualized security architecture can best be designed as well as what's required to ensure that security VNFs are able to scale up and down with as much flexibility as CSPs require.
Contextual Service Assurance for 5G: New Requirements, New Opportunities




Date:

11/16/2017 10:30 a.m New York/ 3:30p.m. London
Sponsors: TEOCO
More information and registration

The range of 5G services now under development, from virtual reality, to production-critical automation, to massive-scale Internet of Things, has the potential to catalyze new value chains and operating models for every industry worldwide, and to underpin the long-term commercial future of network operators. To realize these benefits requires technology that will fundamentally change how networks are designed and operated, and how services are consumed.

To adapt to these changes, service assurance systems must evolve to meet the new demands introduced with 5G. This evolution will provide extended real-time analytic capabilities to allow the integration and processing of heterogeneous contextual information in order to trigger automated, closed-loop network healing and optimization processes. Operators implementing these capabilities will be able to meet demanding service level agreements across a range of dynamic and diverse service types in both consumer and enterprise markets.

Join Light Reading and TEOCO in this webinar to engage in a practical discussion about the service assurance evolution into a context-driven continued optimization process, and how machine learning (ML) and artificial intelligence (AI) will help operators manage and operate the vast scale and diversity of services and network functions that characterizes 5G.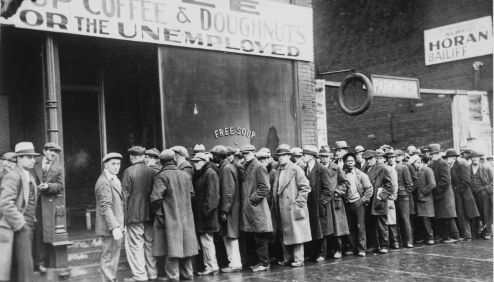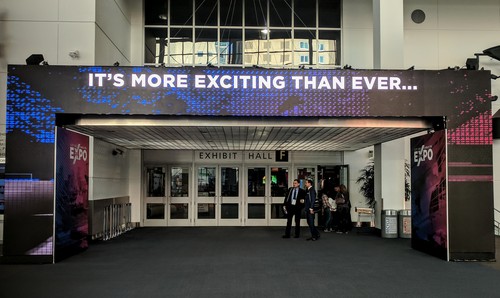 SCTE Slide Show: Arris & Cisco Play Nice!

More Slideshows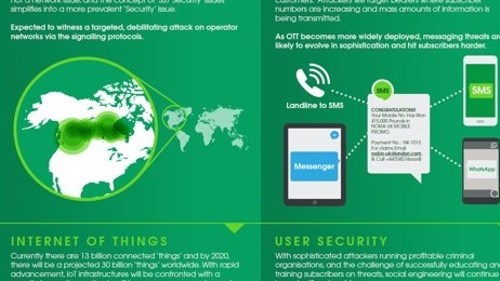 Selfie Game Strong
Click Here