The Evolution of Transcoding




Date:

10/8/2015 11:00 AM New York / 4:00 PM London
Sponsors: Radisys
More information and registration

The accelerating deployment of VoLTE, VoWiFi and WebRTC interactive services are introducing a new generation of HD audio and video codecs into the network. To maintain interoperability between legacy and new generation services will require real-time transcoding in the media path between devices. The challenge for network operators is traditional transcoding architectures are not keeping up with modern service demands, hence new approaches need to be considered.

In this webinar, you will learn:

How the scale and complexity of real-time transcoding is changing
Why traditional approaches for delivering transcoding in SBC and MGW equipment have limitations resulting in increasing network operating costs
How an adjunct transcoding architecture using an IMS Media Resource Function (MRF), compatible with existing SBC and MGW infrastructure, can deliver improved economics
Network Transformation in the Age of Virtualization




Date:

10/22/2015 12:00 PM New York / 5:00 PM London
Sponsors: HP
More information and registration

On some level, communication service providers (CSPs) have been transforming their networks for years to support new technologies and launch new services. However, network functions virtualization (NFV) has the potential to radically alter how CSPs define and implement network transformation in the future. Join us for a technical and business-level discussion addressing both the opportunities and challenges that NFV will have on network transformation. Topics to be covered include the impact of virtualization on service delivery, network design and monitoring, and operations.
Architecting VNFs for Lean NFV Operations




Date:

10/27/2015 10:00 AM New York / 3:00 PM London
Sponsors: Alcatel-Lucent
More information and registration

The journey to NFV must result in delivering new dynamic services with massive cost efficiencies and anything less should be considered a failure. Lean NFV operations with extreme automation will be critical to gain the promised efficiencies. But the starting point is delivering real VNFs that are able to take full advantage of cloud technology to automate the full application lifecycle management. In this session Alcatel-Lucent will outline some examples of these new dynamic services which need NFV to thrive. And in pursuit of Lean NFV operations, they will discuss the attributes of architecting real VNFs to ensure that networks are optimized for highly elastic cloud operations whilst maintaining high performance demands. Alcatel-Lucent will reference the work done to create Rapport communication software to deliver new contextual-based communication services leveraging cloud VoLTE/Vo-WiFi networks.
Transforming Your OSS for Network and Services Orchestration




Date:

11/17/2015 10:00 AM New York / 3:00 PM London
Sponsors: Alcatel-Lucent
More information and registration
Management and Control Continuum for NFV
Dynamic operations for a dynamic business
Managing physical and virtualized service functions
The journey to NFV must result in delivering dynamic highly dependable services efficiently and anything less should be considered a failure. Dynamic services require an operational support infrastructure which sits across the existing physical and the new cloud infrastructure. It needs to provide a continuum across the management and control planes to ensure rapid and efficient service fulfilment and assurance.
In this session Alcatel-Lucent will outline the challenges and a framework for providing model-based fulfilment and assurance across both the physical and the virtual infrastructure. It will focus on abstraction and automation to ensure scale and resiliency without compromising services delivery and as a means to rapidly introduce new service to further enhance customer experience.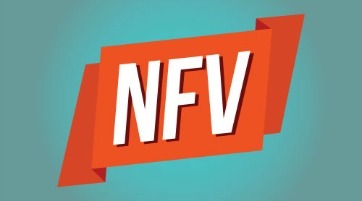 CLOUD / MANAGED SERVICES: Prepping Ethernet for the Cloud
Moderator: Ray LeMaistre Panelists: Jeremy Bye, Leonard Sheahan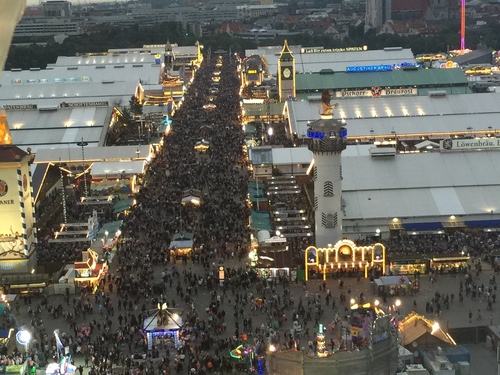 Gigabit Europe in Pics

More Slideshows













Webinar Archive
BETWEEN THE CEOs - Executive Interviews




With so many new and exciting communications technologies now under development, it's easy to get caught up in the industry's escalating hype cycle. That's why the ...




Last week saw a big day in the 15-year history of Light Reading when Editor-in-Chief Ray Le Maistre and I were invited to interview the Deputy Chairman and Rotating ...





Hold My Calls, Indefinitely
Click Here