Accelerating NFV: A Cloud Platform for VNF Development & Deployment




Date:

2/15/2016 12:00 p.m. New York / 5:00 p.m. London
Sponsors: RIFT.io
More information and registration

Leading operators have aggressive plans to virtualize their networks, but their NFV strategies risk delay due to the difficulties of virtualizing, onboarding and managing network functions. VNF vendors struggle to develop or migrate their products due to fragmented technology choices, versions and approaches in NFV Infrastructures (NFVIs) and different levels of support for VNF deployment and management automation. This webinar discusses the need for a common platform approach to VNF development and deployment, along the lines of an IT Platform-as-a-Service (PaaS). Such an open source, cloud-based platform should provide the additional capabilities that VNFs need to execute properly in a hyperscale cloud environment, including support for VNF scaling and service chain simulation and instantiation. The webinar will explain the relationship between such a cloud platform and the NFV MANO. It will describe the benefits of using such a platform to accelerate the availability of VNFs designed for hyperscale cloud and DevOps environments, providing operators with greater VNF choices and enabling faster implementation of NFV.
Evaluating the performance of Nokia Virtualized Service Router (VSR) and Virtualized Mobile Gateway (VMG)




Date:

2/17/2016 11:00 a.m. New York / 4:00 p.m. London
Sponsors: Nokia
More information and registration

Many virtualized network functions (VNFs) have been announced, but few have been evaluated and independently tested. That's why the recent evaluation of the Nokia Virtualized Service Router (VSR) and Virtualized Mobile Gateway (VMG), by experienced and respected test lab EANTC, is so important to the industry.

Join this webinar to find out how the extensive functionality, performance and manageability of Nokia's advanced VNFs were validated, and get exclusive insight into the results and EANTC's conclusions.
Securing & Monetizing the On-Demand Network




Date:

2/18/2016 11:00 a.m. New York / 4:00 p.m. London
Sponsors: Sonus
More information and registration

There is no longer any doubt that the future of application delivery is cloud and real-time based. However, forging a strategy to meet these new requirements represents a formable challenge. Ultimately, network operator strategies to meet on-demand challenges will require a shift to a software programmable SDN routing model that currently does not exist.

Accordingly, this webinar will address the new realities of the cloud, documenting the additional requirements and software intelligence that must be supported and not currently available on traditional routed networks. This will include examining how new products such as Sonus's VellOS can simplify the introduction of SDN by delivering the ability to support user-programmable prioritization of application traffic and secure the network perimeter.

In addition, the webinar will address how the implementation of a truly programmable on-demand transport network opens the door to support additional highly monetizable use cases such as network-as-a-service.
Dealing With Mobile Security Threats at the Application Layer




Date:

3/8/2016 11:00 a.m. New York / 4:00 p.m. London
Sponsors: Palo Alto Networks
More information and registration

Mobile Operators are investing heavily to deliver application based services in order to move beyond simple voice and data, and move up the customer value chain. The traditional layer 3 and layer 4 approaches to security in place today do not provide the visibility, control and protection Mobile Operators need to secure their infrastructure, services, applications and customers. In this webinar Patrick Donegan, lead analyst at Heavy Reading and Leonid Burakovsky, director of product management at Palo Alto Networks discuss the challenges and approaches needed to elevate security in the application and services layer.
High Performance Server-based IPsec for Cloud and Telecom Providers




Date:

3/9/2016 11:00 AM New York / 4:00 PM London
Sponsors: 6WIND & Hewlett Packard Enterprise
More information and registration

IPsec is an important security technology for virtually all communication service providers (CSPs). CSP requirements for IPsec are shifting away from proprietary gateways due to cost and other factors like vendor lock-in. CSPs now require high performance IPsec on general propose x86 servers as this move opens up their business to more vendors, and gives them greater control of their network, at a lower cost basis. CSPs are looking for IPsec vendor solutions where they can deliver server configuration options, which achieve their requirements for deployment in the central office as well as data center environments.

This webinar will discuss IPsec performance on x86 COTS servers, covering:
Use cases for IPsec including high-throughput data center interconnect, enterprise VPN, and mobile backhaul
How high volume enterprise IT economics can support a new cost model for high-performance IPsec
Brand new performance test results showing IPsec on COTS can offer over 120 Gbit/s of bidirectional throughput on industry standard servers
The importance of selecting the right server to ensure high performance and manageability of CSP networks whether in the CO or the DC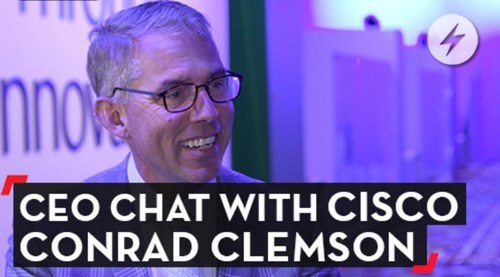 CLOUD / MANAGED SERVICES: Prepping Ethernet for the Cloud
Moderator: Ray LeMaistre Panelists: Jeremy Bye, Leonard Sheahan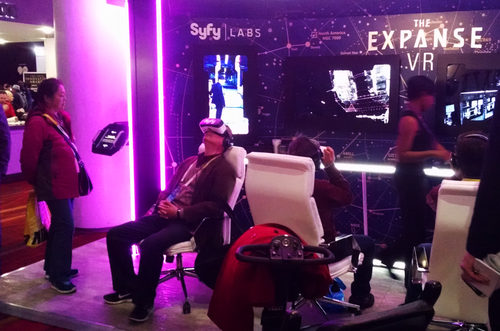 Video Adventures in Vegas

More Slideshows













Webinar Archive
BETWEEN THE CEOs - Executive Interviews


Light Reading CEO and founder Steve Saunders sits down with Level 3 Communications' CTO Jack Waters to discuss hot topics like virtualization, 4K and the future of telecom...


The former CEO of Overture Networks, Mike Aquino, discusses why truly open virtualization solutions provide service providers with the greatest choice.





Retro Is the Way to Be
Click Here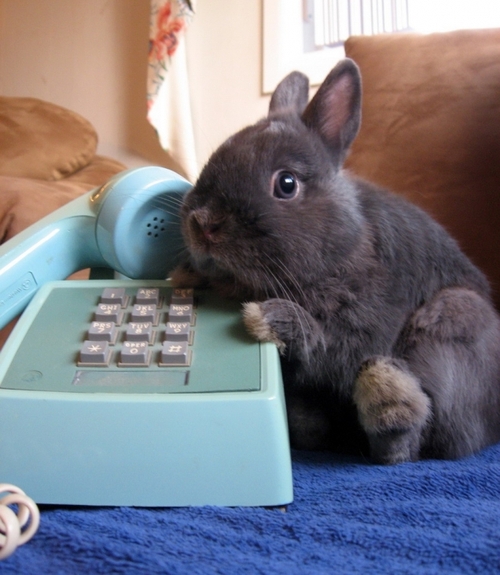 Some animals are too cute for smartphones.