100G and Beyond: Challenges During Deployment and Service Activation




Date:

3/10/2015 1:00:00 PM EDT / 5:00:00 PM London
Sponsors: JSDU
More information and registration

With the need to constantly increase bandwidth, many telecommunications operators are moving from 10G to 100G on DWDM (Dense Wavelength Division Multiplexing) networks. The shift towards 100G and B100G brings new opportunities—but also challenges during deployment and service activation. This webinar will discuss what sets 100G apart, with a focus on test and measurement for the optical layer. Topics such as fiber characterization, handling new impairments in coherent systems, challenges in mixed 10G/100G systems, and what's next will also be discussed.
Three Ways to Tame the Wild West of WebRTC




Date:

3/12/2015 12:00 p.m. New York/ 4:00 p.m. London
Sponsors: Sonus
More information and registration

Web Real-time Communication (WebRTC) is one of the most disruptive communication and collaboration technologies to hit the market in years. It's a wild, untamed market that is expected to become more complex as the device base continues to move from PCs to mobile phones and tablets… and beyond.

Although WebRTC is generating high levels of interest and excitement, IT departments need to be aware of important security and interworking related considerations. For instance, service providers and enterprises have embraced Session Initiation Protocol (SIP) in a big way, and WebRTC must integrate into these established environments. In order for WebRTC to succeed it must seamlessly interwork – or be interoperable – with existing SIP-based networks. Furthermore, enterprises and service providers need to be judicious about network security when WebRTC browsers start communicating with their networks because of the potential threat of a malicious web application taking over a user's browser and directing communication.

Taming the Wild West of WebRTC may seem daunting, but the answer is as simple as S-B-C. Session Border Controllers (SBCs) deployed at the edge of the network help secure networks from attack by recognizing and neutralizing threats, while ensuring reliable communication by bridging the technology gap between old and new. SBCs are a critical component of a successful WebRTC game plan for any enterprise or service provider.

Join the discussion to learn how WebRTC can open your business to new frontiers, securely and reliably.
Lessons Learnt from NFV Proof-of-Concepts: The Pathway to Commercial Deployment




Date:

3/12/2015 3:00 PM New York / 8:00 PM London
Sponsors: HP/ Intel
More information and registration

NFV is a radical and ambitious transformation of the telecom network. A critical part of bringing NFV to commercial readiness is the ETSI-led proof-of-concept (PoC) program. These multivendor PoCs provide insight and guidance into the technical and interoperability challenges network operators, and their suppliers, face as they bring NFV to large-scale production networks.

In this webinar Heavy Reading will provide an introduction on the status of NFV deployment in carrier networks worldwide and underline the importance of the PoC program. This will be followed by a more detailed review of three selected PoCs, by expert speakers at HP and Intel, which address both the platform aspects of NFV (the NFV cloud) and the services and applications aspects (the use-cases).

The PoCs to be discussed on this webinar are:
PoC#6 - Virtualised Mobile Network with Integrated DPI
PoC#13: SteerFlow: Multi-Layered Traffic Steering for Gi-LAN
PoC#27: VoLTE Service based on vEPC and vIMS Architecture
Metro Data Center Interconnect in 2015 – the "Big Traffic" Opportunity




Date:

3/17/2015 10:00 AM New York / 2:00 PM London
Sponsors: BTI Systems
More information and registration

The Data Center Interconnect (DCI) market is experiencing explosive global growth. Content, service and colocation/hosting providers are seeking to directly connect content to end users at the edge of global networks. Providers need this direct connection in order to deliver faster, anytime, anywhere access to the unprecedented numbers of businesses and consumers straining these networks, driven by the game-changing dynamics of cloud computing, mobility and video. Adopted early by the largest Web/content providers, service providers are now building metro overlays for DCI. And colocation and hosting providers are deploying DCIs as their businesses and data center real estate grows. While early DCI deployments centered around national and international routes, the DCI market is now undergoing massive and accelerating deployments in metro and regional areas.

In this Super Service Provider Webinar, we take an in-depth look at the challenges and opportunities facing content, service and colocation providers of different types as they build their business and their networks around data centers and the cloud – with a particular focus on the metro and regional network. Providers will need to evolve to a new type of network architecture – optimized for the cloud - that will help control costs, guarantee quality and deliver new revenue-generating services to connect users and the cloud. To address this need, providers must move towards a cloud–optimized network, leveraging integrated IP, optical and management solutions together with software-defined networking (SDN). This will allow them to deploy networks that meet the dynamic and rapid growth in customer demand for video and other high-bandwidth cloud services with instantaneous access over the metro network.
The Importance of Automation for Business Services Delivery




Date:

3/19/2015 10:00 AM New York / 3:00 PM London
Sponsors: Amdocs
More information and registration

Business services are growing rapidly and hold a great potential of revenue growth for operators around the world.As the number of customers, services and order complexity grow, the need to streamline and automate the business services delivery becomes critical.

Amdocs and Heavy Reading will reveal the results from a new survey on service delivery for telecom's Business customers.Join us to learn the survey results and the different strategies for effective service delivery for business customers' orders.
Driving Customer Loyalty Through Network & Service Quality




Date:

3/24/2015 11:00 AM New York / 3:00 PM London
Sponsors: IBM
More information and registration

With the explosion in digital services, CSPs are becoming more focused on customer loyalty and how they can provide a differentiated customer experience while at the same time drive greater business performance. Many CSPs are turning to metrics like Net Promoter Scores (NPS) to measure how loyal their customers are. Increasingly, they are making significant investments to understand the key factors that influence customer loyalty particularly in the area of network and service quality.

In this exclusive webinar hosted by Light Reading and IBM, gain first-hand insight into the growing influence network and service quality has on customer loyalty metrics like NPS and learn how CSPs can exploit this growing trend to their advantage. During the webinar, we will share a number of exciting findings on this topic from in-depth recent research we have conducted with a number of leadings CSPs around the world.
Multi-Layer Security for Service Providers




Date:

3/24/2015 9:00 PM EST
Sponsors: F5
More information and registration

Attacks against mobile networks are increasing at an alarming rate, and mobile operators are trying to mitigate those attacks in the context of the proliferation of devices, the scaling up of the all-IP LTE network, cloud-bases services and evolving security threats. During the webinar, we will cover:

Impact of the massive increase in devices, data traffic and signalling traffic with LTE.
How a highly scalable multi-layer security solution secures subscribers, network and applications
Use cases for data plane security, signalling security, network and application DDoS mitigation, and per subscriber security devices
Cloud-DVR – Reinventing Video Delivery and Forging New Business Models




Date:

3/31/2015 10:00 AM New York / 3:00 PM London
Sponsors: Imagine Communications
More information and registration

If you could only find a way to consume the video content of your choice and have it delivered to your selected device when you wanted it. It's 2015 – shouldn't we be there by now? Cloud-DVR is the next big thing in video – with the ability to energize the monetization of video content and alter the very nature of the value chain – from content creators to distributors. This webinar will focus on the rapidly emerging, lean forward video consumption behaviors we are all adopting, and the advanced innovations and technologies that are propelling the market to deploy "the ultimate viewing solution for the multiscreen world." It will explain how content creators, broadcasters, aggregators, and distributors can all benefit by deploying this innovative technology, and who may be the biggest winners of all. The webinar will also discuss how advanced advertising innovations such as Dynamic Ad Insertion can vastly improve the monetization of advertisements and value to the end user.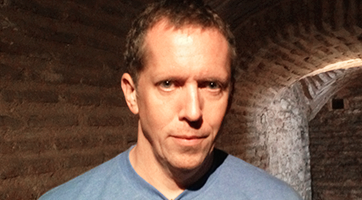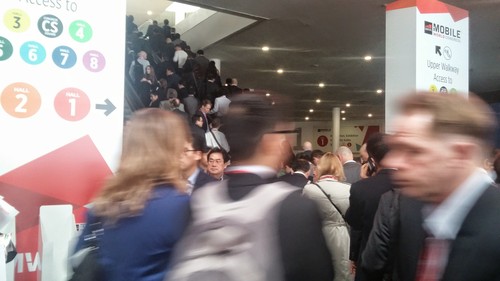 MWC 2015: Virtual Reality Bites!

More Slideshows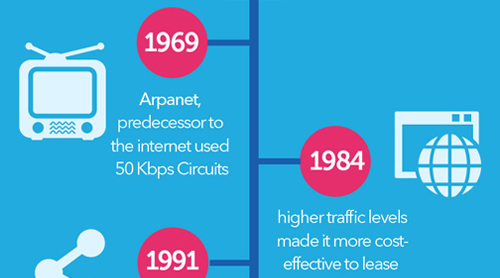 Webinar Archive
BETWEEN THE CEOs - Executive Interviews