The Power of Policy & Charging: Monetizing Next-Generation Investments & Personalizing the Subscriber Experience


Date:

Apr 29, 2014 - 10:00:00 EDT
View webinar
Policy management has a new address. No longer just a network tool used to manage traffic flow, today's policy management solutions have moved to operators' marketing and billing departments. Integrated with their real-time rating and charging systems, policy management enables operators to create a more personalized subscriber experience and to directly monetize their offerings in new ways – something that is critically important as operators look for ways to quickly recoup LTE and other network CapEx investments.
Join Heavy Reading's Chief Analyst Graham Finnie, along with Redknee CTO Jim Demarco and Dr. Christian Gayda, Director of Product Management for Policy, on April 29 at 10:00 a.m. ET as they discuss the benefits of converged policy and charging and what this means for operators, their OTT partners, and, most importantly, subscribers.
Decoding the Importance of Service Assurance in a Virtualized World


Date:

Apr 30, 2014 - 11:00:00 EDT
View webinar
There is no doubt in the minds of the service providers that quality of experience will be the critical factor in making Software-Defined Networking (SDN) and Network Functions Virtualization (NFV) initiatives successful and realize the benefits of a programmable network. As indicated by Heavy Reading's research, operators are aware that their legacy service assurance systems, that were designed for managing older circuit-switched networks, will no longer work in the virtualized network world which will be unleashed by SDN and NFV. Therefore, service providers must turn to a unified service assurance platform that will enable them to handle the scale and unpredictability of virtualized network workloads, dynamic service delivery based on service chaining, multi-domains of a hybrid cloud models, and the virtual components of an SDN network.

This webinar will explore the appeal of NFV and why operators are moving towards a virtualized world, and the keys to success behind this biggest trend in telecom today, including:

• Paradigm shift in operators' IT strategy required by the virtualized service world
• How the success of an operator's virtualized strategy will depend on breaking down silos and bridging the service management gap
• Why it is critical for service assurance to take center stage when it comes to the virtualized service world
• Key functional attributes of a future-proof service assurance solution for the virtualized world
• How Monolith Software addresses key service assurance requirements for SDN/NFV in the areas of service propagation, real-time topology awareness, and cross-domain correlation and unified visualizations.


Leveraging RDK for Next-Gen Video Experiences


Date:

May 13, 2014 - 12:00:00 EDT
View webinar
To achieve service velocity, service providers must embrace agility in a holistic way, making significant shifts in their infrastructure, operations, and mentality. The RDK, or Reference Design Kit, helps service providers start realizing agility on the infrastructure side. The RDK offers a set of shared-source core components for a wide array of CPE platforms, simplifying both the hardware integration process and the deployment of new services. There is growing interest globally in leveraging RDK-based CPE in the home, coupled with video control and applications in the cloud, as the technology foundation for next-generation services. In this webinar Cisco technology executives will share their perspectives on the shift to agile service deployment, the role that the RDK and cloud play in this journey, and the lessons that have been learned so far.
Transforming the Economics of Residential Broadband With VDSL Broadband Amplifiers




Date:

5/6/2014 10:00 am New York / 3:00 pm London
Sponsors: Actelis Networks
More information and registration

Meeting high-speed residential broadband service level targets and universal service objectives profitably is impractical with FTTH. But pushing DSLAMs very close to customers to make possible necessary service levels with FTTC simply trades one set of challenges for another. Now far more efficient residential broadband networks can be built that fully leverage the installed base of any vendor's DSLAMs and DSL modems.

Learn how broadband amplifiers enable you to:
Get more distance and bandwidth out of VDSL2, with or without vectoring
Enlarge the customer serving area and achieve greater operational efficiencies
Reduce CAPEX and fiber backhaul costs, and accelerate time to market
Transform the business case for residential broadband
Why Openness Is Critical for SDN & NFV Success




Date:

5/8/2014 12:00 pm New York / 5:00 pm London
Sponsors: Ciena
More information and registration

SDN and NFV are viewed as disruptive forces that will bring about wide open networks, allowing operators to usher in a new wave of innovation and multi-vendor interoperability. At the core of any SDN transformation is openness, which has widespread implications for hardware, software, and network management.

This webinar will examine the implications and benefits of openness. You will learn:
The implications of the evolving standards process on SDN and open-source
How SDN enables NFV in an open environment Why open-source is important
Key initiatives that will pave the way to an open, multi-vendor network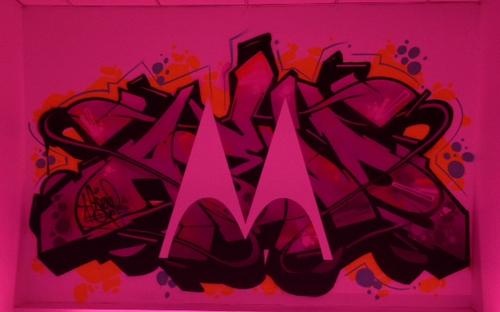 Slide Show: Moto Mobility's New Chicago Digs

More Slideshows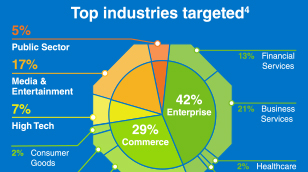 Multifunctional Hardware
Click Here