Is 2017 the year where NFV will really happen at scale?




Date:

1/27/2017 12:00 p.m. New York/5:00 pm.m London
Sponsors: Ericsson, Intel and Oracle
More information and registration

The most recent FoV survey revealed that CSPs are making progress on virtualization—albeit more slowly than was originally anticipated. Moving from PoCs to production is proving to be complex, and new issues seem to arrive at each step in the process. The early adopters are serving an important role in exposing these issues so they can be addressed in order for the industry as a whole to benefit. A key question is whether enough has been done so that NFV can be deployed at scale this year.

Join Roz Roseboro, Senior Analyst at Heavy Reading, as she guides a discussion with leading industry representatives from Ericsson, Intel and Oracle about what their companies are doing to help their customers implement NFV more efficiently and effectively. They will also discuss the major challenges they and their customers are encountering, and how they plan to overcome them.
Implementing SD-WAN: The Differentiation Drivers




Date:

2/2/2017 11:00 a.m. New York / 4:00 p.m. London
Sponsors: ADVA
More information and registration

Within the past 12 months, software-defined wire area network (SD-WAN) has emerged as one of the hottest topics in networking because it offers enterprises a significant cost savings by enabling virtual private networks (VPNs) at a much lower cost than today's operator-managed Multiprotocol Label Switching (MPLS) VPNs. SD-WAN then presents a threat to service providers who generate revenue from the managed VPNs that SD-WAN could limit or displace.

So where is SD-WAN on the technology adoption lifecycle? How do operators perceive SD-WAN? What are their plans to support it? What are their requirements for a candidate solution?

To find out, we asked a group of leading global operators about their views on SD-WAN and their plans for deploying it. This webinar will draw from that Heavy Reading survey data and will address the following topics:
Gauging the relative strength of SD-WAN technical and business drivers
Documenting SD-WAN current implementation timelines – including support of a multi-service support model
Identifying SD-WAN implementation barriers
Assessing the differentiation impact of integrating advanced techniques such as policy control and orchestration into SD-WAN to facilitate zero touch programmable service chains
How to achieve service differentiation by leveraging SD-WAN to monetize a new managed services model with a broader range of services (e.g. SECaaS and distributed multi-tenant applications)
Insights from ADVA Ensemble on how to effectively deploy SD-WAN in a way that supports both enterprise and CSPs
Test & Measurement: Five Hot Buttons for 2017




Date:

2/7/2017 12:00 p.m. New York / 5:00 p.m. London
Sponsors: Ixia, Netrounds, VeEX and Viavi
More information and registration

2017 will be a year of significant change for many operators. Efforts to virtualize network functions and increase levels of automation; projects to upgrade fixed and mobile networks with new access technologies; and the need to manage evolving types and patterns of traffic will all leading to significant infrastructure upheaval. Against this backdrop, operators still need to ensure customers are getting what they pay for, which means their test and measurement activities need to alter too. Meanwhile, the T&M industry itself is being subjected to some of these changes: for instance, replacement of hardware probes with virtual probes, and the automation of test procedures.

This webinar will look at hot themes in test and measurement in the coming year, and what these will mean for operators.
Delivering OCP for SDN-Enabled Virtualized Data Centers




Date:

2/8/2017 11:00 a.m. New York/ 4:00 p.m. London
Sponsors: Radisys
More information and registration

The telecom industry's transformation from traditional networking infrastructure to virtualized data centers is driving increasing demand for open hardware solutions. The Open Compute Project (OCP) has provided basis for rack-scale integration of open compute, storage and networking resources in enterprise data centers. However, adapting the OCP model to the telecommunications industry must take into account new carrier requirements.

In this webinar, Heavy Reading analyst Simon Stanley and Radisys' Tushar Saxena will address the following:
Trends in the adoption of SDN and NFV in telecom networks, and how these trends are driving demand of open hardware solutions.
How OCP forms the foundation for rack-scale open compute, storage and networking resources required for virtualized networking solutions.
How OCP is adapting to address telecommunication industry needs to accommodate carrier-grade central office environments including Physical, Content/Workload, Management and Networking/Interconnect.
Industry initiatives, including the Central Office Re-Architected as a Datacenter (CORD), which provides a reference architecture for virtualized networking based on open source SDN and NFV software on open hardware.
Real-world examples of mobile operators deploying carrier-grade OCP equipment, pre-integrated with open source SDN and NFV software, to facilitate 5G service innovations and rapid service delivery using DevOps principles.
Testing High Speed Data Center Interconnects With PAM4 up to 400G




Date:

2/8/2017 12:00 p.m New York / 5:00 p.m. London
Sponsors: Anritsu
More information and registration

New high-speed interconnects are being introduced to cope with the huge growth in mobile, cloud and data center network traffic. Active Optical Cables (AOC), Direct Attached Cables (DAC) and Pluggable Optical Transceivers along with advances in fiber optic cable increase and extend data center networks capacity and speed. Recent enhancements to Top of Rack (TOR) switches drive higher density 25/50100Gbps ports as well as lower power consumption can be achieved with PAM4 modulation scheme as the base for 400G CFP8 transceivers. Optical network and module manufacturers demand test equipment to evaluate the next generation of high-speed interconnects to meet the market demand for increased data center bandwidth.
Delivering Dedicated Hosted Private Clouds with converged infrastructure




Date:

2/9/2017 12:00 p.m. New York / 5:00 p.m. London
Sponsors: NetApp
More information and registration

As the infrastructure-as-a-service(IaaS) public and private cloud markets grow increasingly competitive and commoditized, IT service providers want opportunities for meaningful differentiation that enhances customer value and provides new revenue opportunities. In this session, you will learn about the new Managed EdgeCloud Solution which enables cloud and managed service providers to deliver clouds quickly to customer sites. We will provide an overview of the cloud-in-a-box infrastructure and the key integrations into the cloud management platform. We will cover use cases and key differentiators vs. public cloud providers and DIY solutions. With this solution, service providers can quickly productize hybrid-cloud services on a complete cloud-in-a-box on-premises offering, built for traditional enterprise workloads and with seamless integration between public- and private-cloud environments.
Understanding the SDN-Driven IP and Optical Renaissance




Date:

2/15/2017 12:00 p.m. New York / 5:00 p.m. London
Sponsors: Nokia and Sedona
More information and registration

Today, we are seeing a resurgence in the application of IP+optical integration driven by a combination of significant advances in hardware and by revolutionary concepts in software control and management. Whereas, historically, IP+optical focused on physical integration of hardware, the new focus is on multi-layer and multi-vendor control and management enabled by SDN. This webinar will address both the technology enablers and the business opportunities and applications underlying the IP+optical renaissance.

Topics covered during the webinar will include:
What are the most compelling operator use cases for multi-layer IP and optical integration/interworking?
Which network operators are realizing benefits of IP and optical integration today?
What are the hardware innovations required to build dynamic optical layers?
Which SDN standards and technologies are most applicable for multi-layer integration?
How can operators migrate to multi-layer SDN while re-using as much of their existing hardware and software as possible?
Is there a role moving forward for physical layer IP and optical integration?
The webinar will draw on recent Heavy Reading operator research on the topic and present real-world examples of IP and optical integration in live networks.
How to Succeed in the New Age of Software-Defined WANs?




Date:

2/21/2017 12:00 p.m. New York/5:00 p.m. London
Sponsors: Cisco, Nokia, Versa Networks and Viptela
More information and registration

Software-defined WAN describes a new trend in building overlay SDN networks over existing broadband and MPLS networks to provide many of the features and functions that businesses are used to getting but in simpler networks and at a lower price point. This webinar focuses on the opportunities for service providers in offering SD-WAN services to their customers, including the best path for moving forward.

Experts from four of the leading SD-WAN suppliers will address the most critical service provider topics including:
What are the key benefits of SD-WANs for enterprise customers?
What are some best practices and learnings from operator early adopters of SD-WAN services?
How can operators move beyond basic MPLS arbitrage to a more strategic use of SD-WAN as a revenue stream?
How can SDN- and NFV-based architecture improve service velocity and flexibility for both service providers and their customers?
Can SD-WANs improve resiliency for applications and services?
What are the security requirements for SD WANs and what is the value for services providers in being able to deliver a fully managed SD-WAN and security solution?
What are the different form factors available for building and selling SD-WAN services, and what are the benefits and challenges of each? And how does multi-tenancy play in that?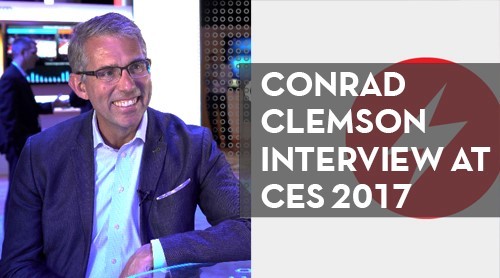 Charting the CSP's Future
Six different communications service providers join to debate their visions of the future CSP, following a landmark presentation from AT&T on its massive virtualization efforts and a look back on where the telecom industry has been and where it's going from two industry veterans.







Upcoming Live Events

March 21-22, 2017, The Curtis Hotel, Denver, CO

May 15-17, 2017, Austin Convention Center, Austin, TX
All Upcoming Live Events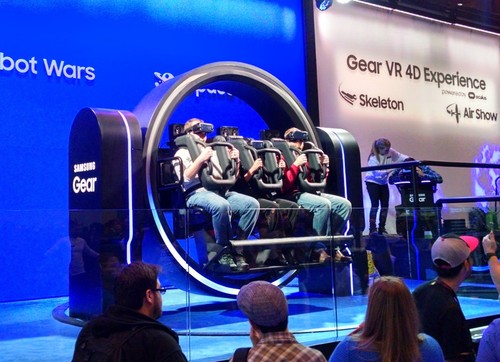 A Photo Tour of CES 2017

More Slideshows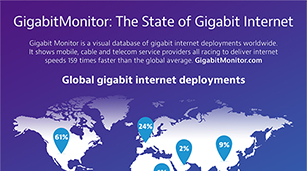 BETWEEN THE CEOs - Executive Interviews


Light Reading founder and CEO Steve Saunders chats with Sportlogiq CEO Craig Buntin about sports data analysis.


Eyal Waldman, CEO of Mellanox Technologies, speaks to Steve Saunders, CEO of Light Reading, for an exclusive interview about the 100 GB cable challenge, cybersecurity and much more.





Monkey Business
Click Here