Emerging Market Operator Mobile Money - Business Performance and Strategy - The Operator Perspective




Date:

5/29/2018 10:00 a.m. London, 11:00 a.m. Cape Town, 5:00 p.m. Singapore
Sponsors: Huawei
More information and registration

A number of mobile operators have been able to sustain large mobile money operations for years. The ability to operate mobile money services profitably and reliably has always been the focus for mobile money management teams within operators. Even though mobile money services are expected to grow fast in the next few years, operators are still facing many challenges that stand in the way of generating substantial revenue from these services.

As an industry we need to find the right way to achieve business development and understand what can be achieved already, and where we need to focus to prepare for long-term success.

On behalf of Huawei, Ovum has conducted a survey of operators globally regarding mobile money. This 'state of the nation' survey will highlight where operators are really focusing their efforts, what capabilities they believe are important in this area, how to enable the ecosystem and where the greatest benefits can be achieved from the sustainable development of mobile money services. We will present the key results of the survey along with Ovum's analysis and key takeaways.
Automating Field Tests & Analysis to Boost Operational Efficiency




Date:

5/29/2018 11:00 a.m. New York / 4:00 p.m London
Sponsors: EXFO
More information and registration

For many CSPs, today's field testing is inefficient and technician productivity is low. This is impacting their ability to deploy new infrastructure fast enough to meet market demand. Inadequate testing can lead to service issues, delays, cost overruns, subscriber churn and reputational damage. Currently, many telcos waste excessive time on tests that generate low-quality data.

With test automation, the time to implement tests might be reduced by as much as 50% and the time wasted on post-test data entry could be eliminated entirely. Validation testing and test result analysis can get closer to real time. Furthermore, automation can increase the consistency and accuracy of test data both at collection and when inputting into field management systems. Reduced human error translates into higher QoE for customers and lower opex for the telcos.

Network operators need to ensure the fiber they lay today will deliver the bandwidth demands of the future. Automated data collection and analysis is the key to faster, more efficient first-time-right deployments.
Accelerating Network Automation: Practical Guidelines for Automating Legacy & Early-Stage, Virtual Telecom Networks




Date:

5/30/2018 11:00 a.m. New York / 4:00 p.m London
Sponsors: Spirent
More information and registration

Service providers are confronted by a conflicting set of needs: launch new services faster, dramatically reduce costs and ensure a differentiated service quality. Network automation is the only way to meet these needs, but automation has historically been expensive and time consuming to deploy. New cloud-native networks will change this dynamic but they are years away and providers cannot afford to wait. This webinar will address the reality of today's physical legacy network and nascent virtual networks, delivering practical guidelines to make network automation projects faster and more cost-effective.

The webinar will cover the following points:
Current telecom automation trends and NFV orchestration deployment status
State of network virtualization and progress towards cloud-native networks
Principles of cloud-native service assurance/applicability to today's networks
Target use cases for automation in legacy and early-stage virtual/hybrid networks
Case study: tier 1 provider deployment of cloud-native service assurance for network automation.
uCPE Architecture: Getting Maximum Value out of a Minimal Footprint




Date:

5/31/2018 11:00 a.m New York / 4:00 p.m London
Sponsors: ENEA
More information and registration

The emergence of lower-cost, high-volume white boxes along with standardized software APIs is a fundamental change that increases supplier choice and reduces cost for uCPE.

Virtualization platforms with open, scalable and optimized software enable lower hardware costs since fewer cores and less memory are needed to deliver the necessary performance. For effective service creation, CSPs must consider the necessary latency, throughput/performance and resiliency for their applications or services, and ensure that they are easily managed and orchestrated.

Operational considerations such as zero-touch provisioning, platform and VNF management does also have an impact on cost and thus need to be optimized. Value-adding capabilities enabled by deep packet inspection (DPI) like service function chaining (SFC) and dynamic traffic management are also key ingredients in an optimized solution.

Specific topics include:
Business and technical trends in the uCPE market
Cost structure of profitable uCPEs
Optimal combination of traffic throughput, RAM/memory footprint and number of cores
Service Function Chaining (SFC) as an added-value capability
VNF and platform management: YANG/NETCONF vs. OpenStack
uCPE, SD-WAN and 5G
Operator Innovations Through Analytics




Date:

6/4/2018 11:00 a.m New York / 4:00 p.m London
Sponsors: Ericsson
More information and registration

Rising customer expectations and intense competition are forcing operators to deliver tailored customer experiences with outstanding quality, despite the challenges inherent in complex multidomain networks. Data silos continue to block progress and traditional metrics for technologies such as VoLTE and 5G cannot be meaningfully applied. The massive scale of events and metrics to be analyzed can jeopardize the real-time promise of even the most robust deployments.

Challenging as it may be, operators worldwide are having great success applying modern analytics techniques to ensure the quality of experience for a wide range of service offerings across a multitude of network domains. Join us to explore real-life use cases that uncover actionable insights previously invisible to the operator, helping them make user-centric investment decisions, ensure QoS for network upgrades, automate operations and monetize network data. We'll address questions such as:
What makes analytics so complex for operators?
What's needed to break through the barriers?
What benefits can be gained?
Multivendor Enablement & Traditional Networks SDN-ization




Date:

6/6/2018 10:00 a.m New York / 3:00 p.m London
Sponsors: Atrinet
More information and registration

CSPs are undertaking a massive transformation of their network architectures based on the paradigms of SDN and NFV. Although it is unfashionable to talk about the legacy and traditional network the fact is most operators are brownfield and modernizing the existing infrastructure to work in tandem with the new will be a key challenge. What CSPs need is a bridge between their existing network and the next-generation ideal they are striving toward. This bridge spans discovery, analysis, optimization, zero-touch provisioning and API-driven automation of the entire service delivery process, enabling traditional and hybrid services to be open and multivendor.

The webinar will cover the following points:
Current telecom automation trends and SDN deployment status
SDN is a great concept but if every vendor implements it in a unique way does your orchestration platform get bogged down with API integration?
How to make legacy, closed, network devices SDN-speakers to enable hybrid services to be open and multivendor?
What kind of tools, qualities and skills are required for a rapid and low-risk execution?
Register for this webinar to explore these questions and hear about potential solutions.
What Does 5G NR Bring to the Industrial IoT & the Factory of the Future?




Date:

6/6/2018 12:00 p.m. New York / 5:00 p.m. London
Sponsors: Qualcomm
More information and registration

The next industrial revolution, sometimes referred to as Industry 4.0, is already ongoing, fueled by technology advancements in big data, automation and cyber physical systems. To achieve their full potential, these new processes and operating models require high-performance connectivity. Ultra-reliable low latency communication (URLLC) is a new set of 5G NR capabilities, expected for 3GPP Release 16, that can enable operators and enterprises to address a diverse range of high-performance industrial use-cases. This webinar will investigate 5G NR, including the support for private industrial networks and URLLC capabilities. Using the "factory of the future" concept as an example, it will show how 5G NR can help to transform industrial IoT by making it more dynamic, flexible and adaptable to market demand.

Among the topics to be covered in this session include:
Creating new opportunities for the industrial IoT such as replacing the wired industrial Ethernet
Performance requirements for control of industrial production equipment
Adding support of Time Sensitive Networks (TSN) to 5G NR
5G NR ultra-reliable low-latency communication (URLLC) features and capabilities
Using Coordinated Multi-point (CoMP) to meet demanding availability and reliability targets
Deployment of dedicated, local-area private 5G networks using dedicated licensed spectrum or shared/unlicensed spectrum
Enabling Network Programmability & Automation With NETCONF/YANG




Date:

6/7/2018 11:00 a.m. New York / 4:00 p.m London
Sponsors: TailF
More information and registration

The network equipment provider (NEP) market is going through a period of unprecedented change with advanced approaches including SDN and NFV. Change is happening, and fast.

So how do NEPs cope with exponential change? Through automation. This webinar will discuss programmability as the key to automation and ultimately in making devices more programmable. Attendees will learn:
The challenges with current programmability approaches to automation
The need for consistent data modelling language to model both configuration data as well as state data of network elements
How leveraging a standardized approach to programmability like NETCONF and YANG is critical to network automation
Network automation use cases
Win the Battle for Control, Efficiency & Differentiation in the Home Network with Operations Automation




Date:

6/13/2018 10.00 a.m New York / 3.00 p.m London
Sponsors: Incognito Software
More information and registration

With 60-80% of technical support calls resulting in escalations, operations automation in the home network is an imperative for broadband providers, according to industry-first research from Incognito and Analysys Mason. The research quantifies significant operational efficiencies by introducing digital channels for home users, customer care, network operations, and looks at how these can improve the experience for residential subscribers.

Join Incognito and Analysys Mason on June 13 at 10:00 a.m. EST to learn:
Where to introduce home network operations automation to get maximum value;
How to reduce inbound technical support calls by a third, alleviate customer care escalations, and enjoy a 25% reduction in truck rolls;
How this will enable a differentiated and positive experience for digital home network subscribers.
From 0 to 60, the Journey to Network Automation




Date:

6/13/2018 11:00 a.m. New York / 4:00 p.m London
Sponsors: Juniper Networks
More information and registration

Network automation consists of a transformational journey that involves foundational changes in technology, processes and organizational culture. From a technology perspective, it is about using technology to augment or replace the manual tasks involved in configuring, managing and operating network equipment and the services that it supports. Furthermore, network automation is not a single technology, but rather a "Swiss army knife" of protocols, tools, methodologies and processes.

The scope of network automation may first appear daunting. As such, it would be helpful to think of automation as a journey, and to break this journey down into discrete, manageable phases. In this webinar, we will address the following questions:
What are the stages of network automation?
What are the automation tools in each stage?
What are specific use cases?
Learn how real companies are reaping benefits from network automation with different protocols, tools, methodologies and processes.
Road to 5G, Built on Fibre




Date:

6/14/2018 10:00 a.m New York / 3:00 p.m London
Sponsors: Sterlite Technologies
More information and registration

5G promises to change the way we live our lives, with unprecedented services and unparalleled user experiences. With the heavy expectations of delivering up to 1,000 times increased bandwidth, 100 times more connected devices and latency of less than 1ms, mobile operators will have to adopt "small cell networks" which strategically bring the network closer to the users. Small cells can be backhauled over copper, microwave or fiber. With fiber being the most scalable, secure and cost-effective option, it is expected to play a pivotal role in 5G rollout world over. Most leading telecom operators are committed to investing in fiber while governments are leading the way through policy and regulatory changes.

In this webinar, Ankit Agarwal, Director (Telecom Products Business), Sterlite Tech, will elaborate on:
How the technology trends of today are paving the way for the organic roll out of 5G
Decoding 5G - What 5G means for end users
Why fiber infrastructure upgrades are critical for 5G rollout
Why CSPs should partner with network integrators for successful rollouts
Mission-Critical Broadband – The Mobile Network Operator's Vital Role




Date:

6/21/2018 11:00 a.m New York / 4:00 p.m London
Sponsors: Nokia
More information and registration

Many governments around the globe are seeking to take advantage of mobile broadband technologies to improve the capabilities of emergency services communications. Several deployment models exist in which mobile network operators (MNO) and governments are partnering to provide network services and applications that will help meet the increasing demand to give first responders better situational awareness and improved responsiveness.

In this webinar, AT&T, CritComm Insights and Nokia examine the opportunity as well as the challenges around the delivery of mission-critical communications.

The agenda includes three major topics:
CritComm Insight will cover information about the importance of mission-critical data communications, technology status, global trends and the increasing role of MNOs.
As the public-private partner selected by the First Responder Network Authority to build and deliver FirstNet – America's first nationwide communications platform dedicated to public safety – AT&T will provide a view into serving public safety and meeting its rigorous requirements.
Nokia will highlight some of the business considerations of interest to both MNOs and public safety agencies with regard to network deployment and operations.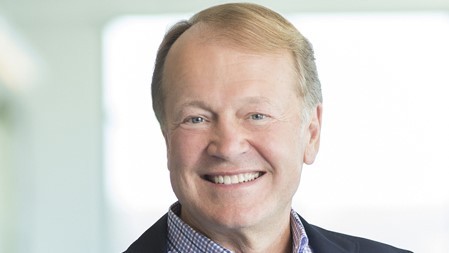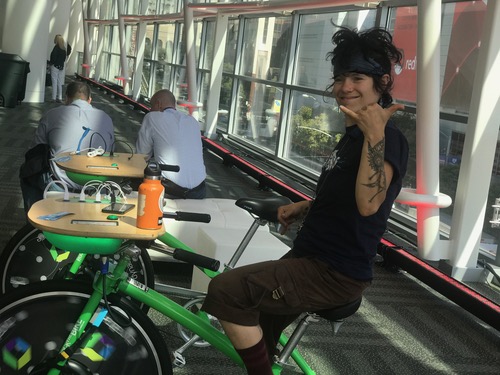 Photos: Red Hat Gets Hot & Sweaty

More Slideshows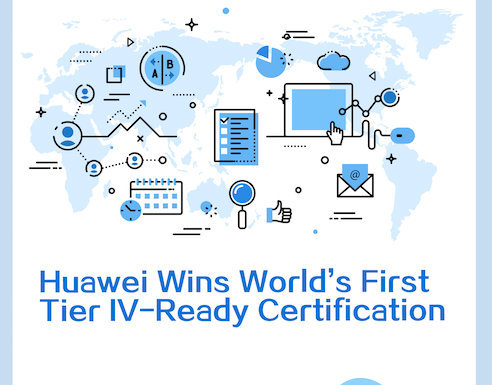 We've All Been There
Click Here