How to Succeed in the New Age of Software-Defined WANs?




Date:

2/21/2017 12:00 p.m. New York/5:00 p.m. London
Sponsors: Cisco, Nokia, Versa Networks and Viptela
More information and registration

Software-defined WAN describes a new trend in building overlay SDN networks over existing broadband and MPLS networks to provide many of the features and functions that businesses are used to getting but in simpler networks and at a lower price point. This webinar focuses on the opportunities for service providers in offering SD-WAN services to their customers, including the best path for moving forward.

Experts from four of the leading SD-WAN suppliers will address the most critical service provider topics including:
What are the key benefits of SD-WANs for enterprise customers?
What are some best practices and learnings from operator early adopters of SD-WAN services?
How can operators move beyond basic MPLS arbitrage to a more strategic use of SD-WAN as a revenue stream?
How can SDN- and NFV-based architecture improve service velocity and flexibility for both service providers and their customers?
Can SD-WANs improve resiliency for applications and services?
What are the security requirements for SD WANs and what is the value for services providers in being able to deliver a fully managed SD-WAN and security solution?
What are the different form factors available for building and selling SD-WAN services, and what are the benefits and challenges of each? And how does multi-tenancy play in that?
Understanding the SDN-Driven IP and Optical Renaissance




Date:

3/7/2017 12:00 p.m. New York / 5:00 p.m. London
Sponsors: Nokia and Sedona
More information and registration

Today, we are seeing a resurgence in the application of IP+optical integration driven by a combination of significant advances in hardware and by revolutionary concepts in software control and management. Whereas, historically, IP+optical focused on physical integration of hardware, the new focus is on multi-layer and multi-vendor control and management enabled by SDN. This webinar will address both the technology enablers and the business opportunities and applications underlying the IP+optical renaissance.

Topics covered during the webinar will include:
What are the most compelling operator use cases for multi-layer IP and optical integration/interworking?
Which network operators are realizing benefits of IP and optical integration today?
What are the hardware innovations required to build dynamic optical layers?
Which SDN standards and technologies are most applicable for multi-layer integration?
How can operators migrate to multi-layer SDN while re-using as much of their existing hardware and software as possible?
Is there a role moving forward for physical layer IP and optical integration?
The webinar will draw on recent Heavy Reading operator research on the topic and present real-world examples of IP and optical integration in live networks.
IoT Security - Be Battle Ready




Date:

3/7/2017 1:00 p.m. New York / 6:00 p.m. London
Sponsors: Aeris
More information and registration

Security: Hardly a day goes by without hearing about a security breach. Security is a topic that is so broad that it's hard to understand where to start or how to prepare for battle. And there are unique challenges to M2M and IoT deployment, the nature of these new deployments bringing new complexities to creating secure solutions. A careful approach to prevent, detect and respond to breaches needs to be included in the development of an IoT solution. Join LightReading/IoT WorldNews Senior Analyst Steve Bell and Aeris CTO Syed Zaeem "Z" Hosain to hear about the basic requirements of security implementations and the different methods commonly used to increase the overall security of IoT/M2M data and applications.

Topics Covered include:
Key risk points
Understanding what is secure enough
Intrusion detection and response
OIF SDN Transport API Interop Demonstration Results




Date:

3/15/2017 11:00 a.m. New York/ 4:00 p.m. London
Sponsors: OIF
More information and registration

The trigger point for significant commercial deployments of transport SDN may depend on defining, testing and assuring interoperability of key network functions and interfaces.

In the 2016 OIF SDN Transport API Interoperability Demonstration, the OIF and ONF partnered to lead the industry toward the wide-scale deployment of commercial SDN by testing ONF T-API standards.

In this webinar, you will learn:
How the interoperability test and demonstration, managed by the OIF, addressed multi-layer and multi-domain environments in global carrier labs located in Asia, Europe and North America
What T-API modules and uses cases were tested
What was learned and the next steps
The benefits of T-API and interop testing – from a carrier's perspective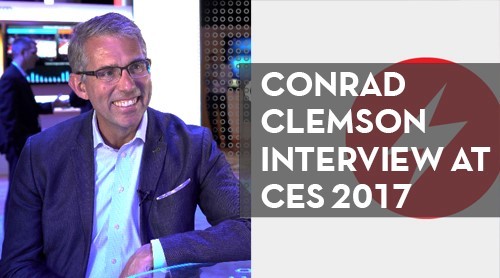 Charting the CSP's Future
Six different communications service providers join to debate their visions of the future CSP, following a landmark presentation from AT&T on its massive virtualization efforts and a look back on where the telecom industry has been and where it's going from two industry veterans.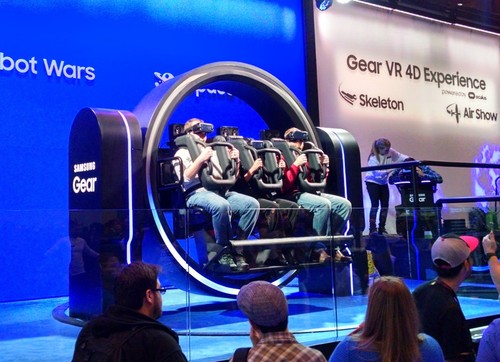 A Photo Tour of CES 2017

More Slideshows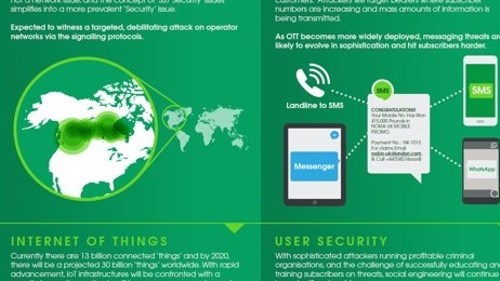 BETWEEN THE CEOs - Executive Interviews


Light Reading founder and CEO Steve Saunders chats with Sportlogiq CEO Craig Buntin about sports data analysis.


Eyal Waldman, CEO of Mellanox Technologies, speaks to Steve Saunders, CEO of Light Reading, for an exclusive interview about the 100 GB cable challenge, cybersecurity and much more.





Just a Few More Tweaks...
Click Here