Redefining Mobile Network Security Strategies: Preparing for the Impact of 5G & IoT




Date:

3/28/2018 11:30 a.m New York / 4:30 p.m. London
Sponsors: A10 Networks
More information and registration

Mobile service providers are facing unprecedented security challenges and threats as they focus on the industry's transition to 5G, broad-scale deployment of network, functions virtualization (NFV), software-defined networking (SDN) technologies and the proliferation of Internet of Things (IoT) connected devices. In response, service providers must adopt new, innovative architecture approaches in their networks that deliver superior levels of scalability, performance and application intelligence.

The webinar will first look at security market trends for service providers based on Heavy Reading custom research sponsored by A10 Networks. It will then consider in detail security-driven platform requirements focusing on the value proposition of consolidating vital network functions such as Gi/SGi firewall, CGNAT, application visibility, integrated DDoS protection and more to create a new class of Gi/SGi FW. We will then showcase solutions that enable service providers to enhance their business models, while confidently introducing differentiated revenue-generating offerings to service growing subscriber needs

Topics that will be addressed in this webinar:
Security vulnerabilities in the era of 5G and IoT
How to achieve Gi/SGi LAN efficiencies
Methods to strengthen security postures in mobile networks
Use cases and solutions for differentiating service offerings
The webinar will conclude with an overview of A10 Networks convergent services platform which integrates these key functions on a single common platform.
An Augmented Future: Applications for Edge Intelligence in Industrial IoT & Beyond




Date:

3/29/2018 12:00 p.m New York / 5:00 p.m London
Sponsors: Aricent
More information and registration

The Industrial Internet of Things or Industry 4.0 is emerging as one of the lead markets for communications service providers (CSPs) to provide not only connectivity but also value-added services.

In this webinar, Aricent and Heavy Reading will explore why artificial intelligence (AI)/machine learning (ML) and applications such as augmented reality and intelligent edge compute architectures are essential components of these value-added services.

Understand how the advancement in these technologies is impacting data models, and security aspects for device data tiering, analytics and workload divisions. Learn how to leverage these technologies to create solutions for Industrial IoT and other verticals. Understand the use cases in the areas of process improvement, industrial security, anomaly detection, equipment efficiency, predictive maintenance, worker safety, assisted repairs and several others.

Join us to discover how hosted models for CSPs can leverage the application of these technologies and the business-case rationales and factors that influence adoption in small and medium-sized operations.
Reshaping Your Campus Network by Intent-Driving CloudCampus




Date:

4/9/2018 10:00 a.m. New York / 3:00 p.m. London
Sponsors: Huawei
More information and registration

Nowadays, enterprises of all sizes are following an apparent trend: Digital connectivity is being extended from office applications to production and operations, which will generate greater business value. However, complex network access scenarios, diversified user terminals and various environmental factors pose great challenges on WiFi network O&M. In particular, user experience cannot be guaranteed due to the frequent occurrence of the following issues:
Users fail to access the network despite the access signal being very strong.
Users cannot be authenticated after they have connected to the network.
Applications (such as payment applications) keep failing, even though the users have been authenticated.
The network is faulty, and a user complaint is submitted. However, it is impossible to quickly locate the root cause of the fault.
To help address these concerns, Huawei recently announced its latest Intent-Driven CloudCampus solution that provides intelligent O&M for networks.
We cordially invite you to our online webinar "Reshaping Your Campus Network by Intent-Driving CloudCampus". During this webinar, you will gain insight into the following:
What challenges will campus networks face in the intelligent era?
How will Huawei Intent-Driven CloudCampus enable and accelerate the digital transformation of enterprises?
How can enterprises implement real-time experience awareness of many users and applications on the WiFi network, locate faults and perform automatic optimization? (Note: Intuitive demonstrations will be available.)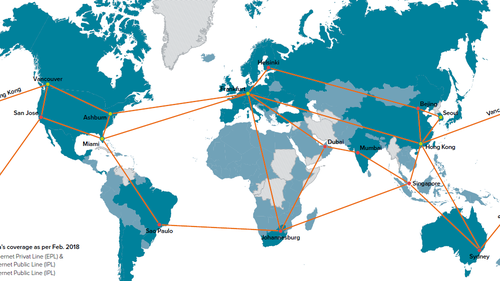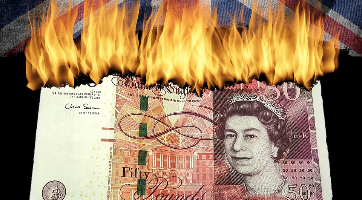 35% of Cloud Spending Is Wasted – RightScale

More Slideshows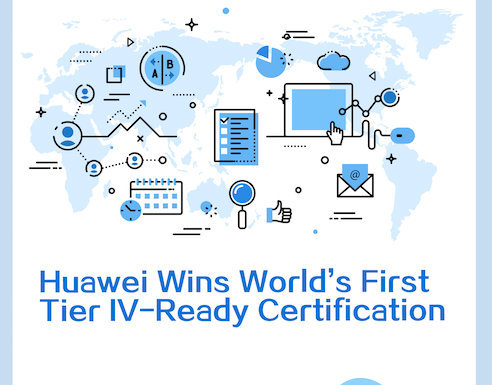 Conferencing In
Click Here