Ericsson Mobility Report- South East Asia & Oceania Mobile Landscape and Predictions towards 2020




Date:

11/26/2014 11:00 AM Singapore / 10:00 PM New York
Sponsors: Ericsson
More information and registration The new ERICSSON MOBILITY REPORT unveils a wealth of data-driven insights on the state of the global and regional mobile landscape today and predictions of what it could be tomorrow. Ericsson has performed in-depth data traffic measurements since the early days of mobile broadband from a large base of live networks covering all regions of the world. This report will share data you won't find anywhere else - along with analysis based on our measurements, forecasts and other complementary consumer studies which provide further understandings into current traffic and market trends.
Please join us in this webinar featuring the just released Ericsson Mobility Report with South East Asia & Oceania insights. Ericsson's Warren Chaisatien, Head of Marketing for Australia & New Zealand and Networked Society Evangelist for South East Asia & Oceania, will discuss trends on 4G/LTE, smartphones, data and social media usage, and the region's interest in connected devices, as well as key predictions towards 2020.
Three Keys to Securing and Enabling VoLTE Communications




Date:

12/3/2014 12:00 p.m. New York/ 6:00 p.m. London
Sponsors: Sonus Networks
More information and registration

Both SIP and Diameter are essential for delivering VoLTE services. SIP and Diameter complement each other and work in tandem to provide the complete signaling needs of 4G/LTE networks. It therefore makes sense to combine the two platforms into one. SIP handles call control for establishing voice, video, messaging and IM sessions in 4G/LTE networks. Diameter is used for signaling between policy servers, subscriber databases and charging systems to provide AAA (Authentication, Authorization and Accounting) functions in 4G/LTE networks.
An integrated approach to SIP and Diameter signaling at the LTE network edge is one that offers many advantages over a separate multi-box approach, both in cost savings, and reduction of complexity, providing mobile network operators the ability to increase speed to market for VoLTE and advanced IP based services.
Join us for a discussion of how the integration of SBC and DSC functionality onto a single platform will have a positive impact on VoLTE providers by allowing then to save money, reduce complexity and roll out advanced IP based services faster.
Mastering the Economics of OTT Video




Date:

12/3/2014 11:00 AM New York / 4:00 PM London
Sponsors: Ooyala
More information and registration

While the timetable for when is still widely debated, it's clear that TV's future lies in the cloud, with fully digital workflows and delivery all but guaranteed in the not-so-distant future.
Most broadcasters and operators have taken the first step to acquire digital content rights and some have already launched OTT video services to compete with pure OTT offerings like Netflix.
How to ensure success, more specifically sustainable profitability, with OTT Video remains an unanswered questions for many.
How much value can be extracted from digital content rights? Which content is going to perform best? What is the most effective way to monetize content? How much are people willing to pay or how many ads will they sit through? Which syndication partnerships will generate the highest return? What devices and platforms should be prioritized?
In this session we will explore various methods to answer these difficult questions and the role that data will play in solving the multiple, and complex, dimensions of OTT Video.
Scalable and Secure Device Management for Telecom, Network, SDN/NFV and IoT Devices




Date:

12/4/2014 2:00 PM New York / 7:00 PM London
Sponsors: ENEA
More information and registration

Whether you are building a high end router or deploying an IoT sensor network, a Device Management Framework including support for new standards such as NETCONF/YANG and Web Technologies such as Representational State Transfer (ReST) are fast becoming standard requirements. Next generation Device Management Frameworks can provide substantial advantages over legacy SNMP and proprietary frameworks. These advantages and use cases will be thoroughly explained throughout the course of this webinar.
With the increasing and explosive growth of interconnected devices, Device Management is no longer a requirement exclusive to Telecom Equipment Manufacturers (TEM's). Devices from the core of the network all the way down to Customer Premise Equipment (CPE), IoT sensors, and everything in between inclusive of Routers, Switches, and Gateways, etc… must be manageable. Telecom and Network Equipment providers are adopting new standards such as NETCONF and ReST over NETCONF to mitigate the problems that legacy standards do not solve such as scaling, security, transactional support, etc. In this webinar you will learn about:
Integrating new standards and web technologies including NETCONF, NETCONF Light and ReST
Legacy standards such as SNMP, XML-RPC, and how they can co-exist with NETCONF
Modelling Operational/Configuration data, Events, Notifications, Alarms and Traps with YANG
Northbound protocols – Command Line Interface (CLI), NETCONF, SNMP, REST, XML-RPC
Southbound protocols – Publish/Subscribe, message passing implementations
Integrating traditional 'C' style and High Level Objects in C++, Java and Python
Deploying "Fat" vs "Fit" VNF? Realizing the Full Potential of NFV & SDN




Date:

12/9/2014 11:00 AM New York / 4:00 PM London
Sponsors: ConteXtream
More information and registration

The networking/telecom industries are making a big shift from the "Appliance" era where networking functions were delivered on proprietary hardware to the "Virtual-Function" era where functions will be delivered using a common infrastructure comprising of standardized hardware, virtualization software and SDN. There are several approaches available to operators looking to build this common infrastructure. Operators need to make the right choice to help the realize the full potential of this shift. In this webinar, ConteXtream and Heavy Reading will discuss how the common infrastructure can be architected for achieving maximum benefit.
Future-Proofing Your Digital TV Stack




Date:

12/11/2014 12:00 p.m. New York/ 5:00 p.m. London
Sponsors: Adobe
More information and registration

HTML5. Cross-device. Multiplatform. OTT. Distracted viewers. The world of digital TV is undergoing a fundamental transformation, changing the way that viewers engage with content. With the proliferation of new devices and video screens, platform fragmentation -- and the challenge of measuring and monetizing viewing across screens -- is becoming more daunting than ever. We have reached a broadcast technology and business inflection point, making it increasingly important for network operators to invest in future-proof technologies for the next decade of digital TV.
Featuring insight into recent video trends with key data from the Adobe Digital Index' Q214 Video Benchmark report and Light Reading analysts, this webinar will address how to overcome the monetization, digital delivery, and analytics challenges in order to foster the scaling of next generation digital TV.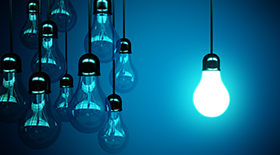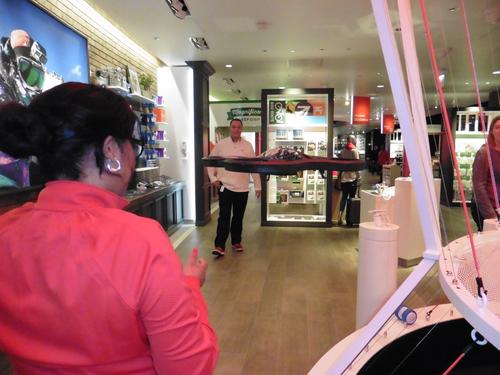 Pics: Verizon's Chicago Destination Store

More Slideshows