Monetizing A2P SMS Traffic and Reclaiming Lost Revenues




Date:

9/18/2014 10:00 AM New York / 3:00 PM London
Sponsors: Cloudmark
More information and registration

Application-to-person (A2P) SMS has increasingly become a key method for organizations to communicate with their customers. This has been driven by the ubiquity of mobile phones and the universality of SMS. Unfortunately, this has also lead to a massive growth in messages being sent through illegitimate routes that bypass the operators' billing systems. This is commonly referred to as grey routes carrying grey traffic, and is a tactic commonly used by third-party aggregators to boost their own profitability. The result is lost revenue for mobile operators who often do not have visibility and control of messages on their network.
This webinar with industry experts from Heavy Reading and Cloudmark will take an in-depth look at the need to tackle this problem by:
Capturing operators' lost revenue by identifying and re-routing rogue traffic.
Eliminating the use of grey routes by providing legitimate channels for inbound traffic that enables operators to bill for it.
Enhancing control and policy strategies to catch mobile attacks that may be entering networks via illegitimate means.
Virtualization: Be on the Fast Track to Monetization in 10 Days




Date:

9/23/2014 10:00 AM New York / 3:00 PM London
Sponsors: Redknee
More information and registration

As we face a new era of digital services, an operator's ability to monetize these services in a manner that is light weight, easy and fast is paramount. Virtualization and cloud-based BSS is a technology means to this end. Join Jim DeMarco, CTO of Redknee, as he showcases how an operator's virtualization strategy enabled it to support a new business line in just 10 days. Learn about the best practices used and the tangible benefits that other operators are attaining today.
Small Cell Backhaul Solutions: Which Technology Fits the Bill?




Date:

9/30/2014 11:00 AM New York / 4:00 PM London
Sponsors: Xilinx
More information and registration

While small cells currently compliment the roles of the 3G/4G macro-base stations for coverage and capacity, they also have different characteristics. This webinar discusses wireless backhaul capacity, networking, and signal processing challenges for small-cells. It then focuses on the technologies -- millimeter-wave (E and V bands) radio technology in particular, as well as hardware and software design solutions leveraging Xilinx All Programmable SoC platforms. Examples will be given showing how PHY and L2-L3 functions can be implemented in a flexible, low-risk, and cost-efficient manner.

Platforms for Accelerating the Software Defined and Virtual Infrastructure




Date:

10/2/2014 11:00 a.m. New York / 4:00 p.m. London
Sponsors: Advantech, 6Wind, Netronome
More information and registration

As network infrastructures evolve and selected elements shift from physical systems to virtual functions a new class of network appliance is required that provides high performance processing, balanced I/O and hardware or software acceleration. Such a platform must combine standard server technology and modular systems that can be configured to support line rate performance with network interfaces up to 100Gbit/s. This webinar will discuss a class of network appliance that offers performance levels previously requiring more complex and costly architectures while integrating seamlessly with standard software frameworks such as Linux, Open vSwitch (OVS) and Intel® Data Plane Development Kit (DPDK).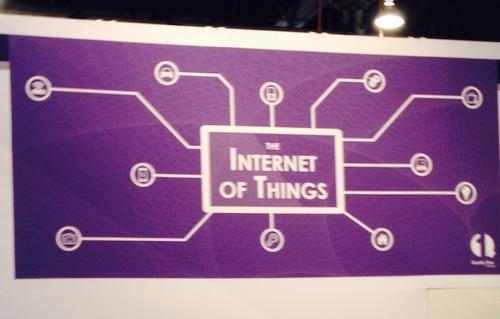 SMW Pics: Monkeying With Mobility

More Slideshows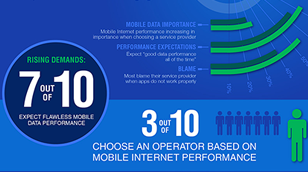 Vacation Special Caption Competition
Click Here