Transforming the Network Edge With Virtual Routing




Date:

6/27/2017 11:00 a.m. New York/ 4:00 p.m. London
Sponsors: Juniper
More information and registration

Network operators are looking to virtual routers to increase their service agility, revenue opportunities and operational efficiency, and are implementing them in a wide variety of use cases. In this webinar, Juniper Networks' Gurudatt "Guru" Shenoy will discuss the increasingly important role of virtual routers in modern networks and trends in virtual router adoption. He will also introduce the Juniper Networks vMX, a fully featured, virtual-edge router that runs on commercial off-the-shelf (COTS) x86 servers, Amazon Web Services (AWS) Marketplace and the Juniper Networks NFX250 Network Services Platform, and explain the benefits it brings to provider edge, Hybrid Cloud Interconnect, route reflection, residential broadband and managed service use cases.

Guru and Heavy Reading moderator Sterling Perrin will be joined by Erik Bais of A2B Internet and Craig Wilson of IBM who will discuss their production experience with virtual routers, techniques being applied in vCPE use cases at the network edge and observations and solutions that will help those in the industry realize their goals in the most efficient manner.
NFV: Next Steps for Automation & New Services




Date:

6/27/2017 1:00 p.m. New York/ 5:00 p.m. London
Sponsors: Intel
More information and registration

The race to 5G, IOT and smart and intelligent connections is underway and many operators are banking on a bright future as they blaze the path to make this brave new world a reality. To accomplish such major investments in network infrastructure have become mandatory and NFV is foundational to the creation of this new world. This webinar will examine how NFV has and is setting the stage for a new reality. First, the speakers will review key lessons learned while sharing the current state of NFV deployments. Next, the webinar will gauge how operators are looking to move to cloud-native network functions and automated service assurance that will open new business models and drive more revenue. Finally, by examining real-world examples, we can study how to drive cost savings and efficiency into the operational aspects of the network while launching new and innovative services brought to life by 5G and IOT.
SECaaS in the Carrier Cloud: How CSPs can Capture the SMB Opportunity




Date:

6/28/2017 11:00 a.m. New York/ 4:00 p.m. London
Sponsors: Nominum
More information and registration

Half of all SMBs are victims of cyberattacks. Of those that are attacked, 60% go out of business within months. For SMBs needing better cybersecurity for their employees, guests and all connected devices, the security as a service (SECaaS) model presents the perfect opportunity for CSPs to fill a growing need with a cost-effective, easy-to-deploy solution, while maintaining management of and visibility into all activities on the network.

When SECaaS is made available through the carrier cloud – as opposed to through a third-party provider – by leveraging a CSP's DNS infrastructure, service providers can ensure network performance remains at optimal levels, regardless of the traffic volume or issues caused by third-party cloud solutions. The SECaaS model also enables CSPs to provide the strongest level of protection against threats like phishing, ransomware and other malware – in a highly scalable way, at minimal cost – while creating a new revenue stream and strengthening brand loyalty.

Join this webinar, hosted by Jim Hodges of Heavy Reading, along with Nominum security experts, to learn:
Why SMBs are a key target of cyberattacks and how a SECaaS model presents new opportunities for CSPs
The benefits to CSPs and their SMB customers of offering a SECaaS solution through the carrier cloud
How the DNS infrastructure provides the best layer of protection and keeps network management and visibility with the CSP
Fiber Deep: It's All About Quality & Speed




Date:

6/29/2017 11:00 a.m. New York/ 4:00 p.m. London
Sponsors: Ciena
More information and registration

Fast Internet speed is no longer a nice-to-have for cable operators, it's an absolute requirement. Along with high speeds, customers are demanding constant availability. That combination can be quite a challenge for cable operators. To meet that challenge, they're trying to simplify operations, with the goal of providing near-instant, high-quality access to broadband and video content.

A new architectural approach, "Fiber Deep," underpins this new effort. It's a large part of the next generation of cable access – one that pushes fiber close to the end-user to yield a much better customer experience.

This webinar will explore:
Redefinition of the network edge
Convergence of cloud and transport
On-demand Internet and video services
Benchmarking Cloud Infrastructure – Fast Track Your NFV-Enabled Cloud




Date:

7/13/2017 12:00 p.m New York/ 5:00 p.m London
More information and registration

Complex applications placed on virtualized infrastructure require considerable amounts of testing and benchmarking. This helps determine and validate realistic expectations from cloud services and/or virtual service chains delivered by NFV. The ability to baseline and benchmark the underlying cloud infrastructure, and simulate any type of application workload allows you to validate both the functionality and performance of various applications and services (IaaS, PaaS, SaaS) running over this infrastructure. Join us to learn how Spirent can help you fast track your NFV-enabled cloud deployments and measure the health of your cloud.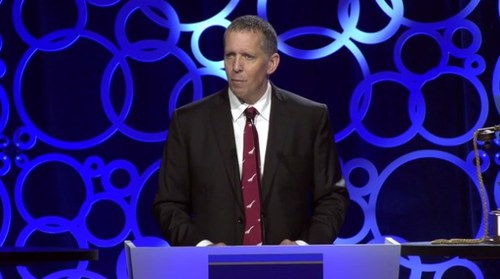 Charting the CSP's Future
Six different communications service providers join to debate their visions of the future CSP, following a landmark presentation from AT&T on its massive virtualization efforts and a look back on where the telecom industry has been and where it's going from two industry veterans.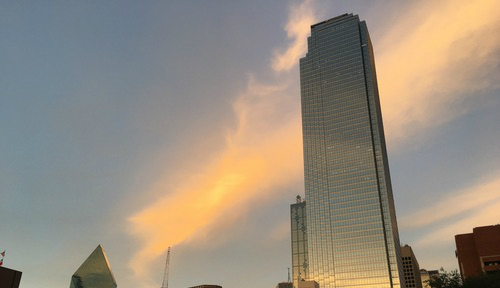 Pics: Rubber Ducks & SD-WAN Take Dallas

More Slideshows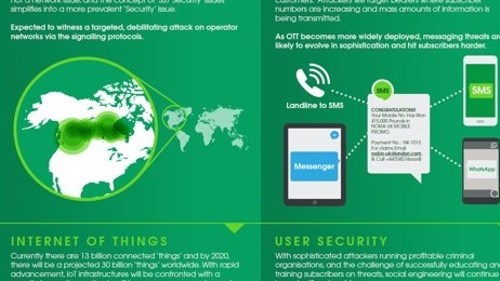 BETWEEN THE CEOs - Executive Interviews


Following a recent board meeting, the New IP Agency (NIA) has a new strategy to help accelerate the adoption of NFV capabilities, explains the Agency's Founder and Secretary, Steve Saunders.




One of the nice bits of my job (other than the teeny tiny salary, obviously) is that I get to pick and choose who I interview for this slot on the Light Reading home ...





Some of You Can Relate
Click Here