Integrating OTT & Pay-TV: A real-world use case about how UPC Hungary rapidly rolled out new OTT video services to 500k+ cable subscribers




Date:

9/8/2015 11:00 AM New York / 4:00 PM London
Sponsors: Kontron & Intel
More information and registration

Within the past year, cable operator UPC Hungary has demonstrated just how well Internet video services can be integrated with traditional pay-TV services, with YouTube naturally proving to be the biggest attraction for subscribers. In fact, UPC Hungary announced last September that its customers were already viewing more than 1 million minutes per day of YouTube content after the first three months of availability on TV, with the average viewing time clocking in at about 45 minutes per session.

To make YouTube available on existing cable set-top boxes, UPC Hungary deployed the CloudTV Streamcast platform from ActiveVideo to virtualize STB functionality in the cloud. But what was the overall approach that enabled UPC to deploy the service so quickly? What type of cloud infrastructure was implemented to ensure that the network could keep up with the sharp spikes in customer demand for more video? What technology made it possible to deliver these services in a cost-effective manner?

In this webinar, you will learn:

How to resolve challenges in video transcoding and virtualization and maximize channel densities
How ActiveVideo leveraged Intel® Iris Pro Graphics and the Media Server Studio to make vSTB a scalable and efficient reality
How the complete package uses highly scalable HA converged infrastructure COTS servers
5G — Will It Fit Your Strategy?




Date:

9/15/2015 10:00 AM New York / 3:00 PM London
Sponsors: Alcatel Lucent
More information and registration

It's no secret that we live in a connected world, and it's becoming more connected each day. There will be more devices, and an unprecedented mix of growing heterogeneous data traffic. We see a consensus building that 4G and its evolution will only get us so far. Eventually 5G will be needed.

One of most critical questions that operators need to address today is whether 5G will support their strategy.

To date, much of the discussion has been around counting, sorting and prioritizing a dizzying array of new 5G-enabled use cases. But if the industry must agree on prioritized use cases to introduce 5G, some operators will be on the winning side and others will not.

We think there's a better approach, one that allows operators more flexibility so they can focus on the 5G services that meet their strategic and market objectives.
Model-Driven Device Management & Control for Cloud, NFV/SDN, IoT, Appliance & Carrier-Grade Deployments With NETCONF & YANG




Date:

9/15/2015 11:00 AM New York / 4:00 PM London
Sponsors: ENEA
More information and registration

With the rapid convergence of technologies such as telecom, cloud, IoT and NFV, the need for more capable and heterogeneous device management solutions has become significant. While early standards such as SNMP, coupled with CLI and web interfaces, still remain relevant, a much richer set of functionality is needed in terms of scalability, security and reliability. To address the needs of these devices and applications, most of which will have some component deployed within a cloud infrastructure or cloud OS, NETCONF is fast becoming the de-facto Device Management standard for both physical and cloud-based deployments. While NETCONF is mostly used for management and configuration today, Enea's Device Management framework solution can utilize NETCONF to meet the needs of other key areas, including Device Control (model-driven user-defined remote procedure calls [RPC] actions for issuing authenticated control operations) and DevOps (model-driven deployment and application lifecycle management).

In this webinar, you will learn about:
NETCONF -- including data modelling, transactions, security, RPC and notifications
YANG data modeling with an overview of the many use cases when used with NETCONF
Where does NETCONF fit in SDN/NFV, IoT, telecom, cloud OS and physical devices
High-availability requirements for carrier-grade NETCONF, including the NETCONF Server, Database, Protocol and Messaging Service components
Device Control – using NETCONF to support user-defined remote procedure calls
NETCONF and SNMP – where and why is SNMP still needed
Application Lifecycle Management with NETCONF/YANG covering:

Software Release/Configuration/Upgrade/Downgrade

Removing the impedance mismatch between the system model and the application code with a common distributed Object messaging layer supporting complex data types and XPath
Wi-Fi First or Second?




Date:

9/16/2015 2:00:00 PM EST
Sponsors: Aptilo, Arris, Cisco, NCTC
More information and registration

Cable operators of all sizes are now enjoying a field day with Wi-Fi, deploying hotspots throughout their regions and generating a steady rise in wireless traffic from their broadband subscribers.

Plus, consumers are now using Wi-Fi services more than cellular services inside their homes. Yet, because Wi-Fi is still viewed as a backup service to cellular, mobile carriers still reap most of the wireless market revenue.

Has Wi-Fi technology matured enough so that Wi-Fi can replace cellular as the lead wireless medium for both data and voice?

Does a WiFi First strategy now make sense for cable?

This special NCTC-backed webinar will explore these issues, focusing on how big an investment smaller operators should make in Wi-Fi, both inside and outside the home and office.
Media Begins With "Me"




Date:

9/22/2015 11:00 AM New York / 4:00 PM London
Sponsors: Ericsson
More information and registration

ERICSSON BUSINESS TRANSFORMATION SERIES

Millennials are driving the requirements of next generation media experiences. Enabling these new services requires highly personalized offerings that provide fresh, dynamic and visually rich experiences that are intuitive and consistent across all screens. The evolution of IP networks simplifies the ability of Cable and Telco operators to provide these diverse media experiences, especially by leveraging cloud and analytics to enable flexible media delivery. Powering these rich experiences will be highly-adaptive media processing capabilities that capture and present this content quickly and intelligently. This webinar will look at the emerging media requirements of millennials, and explore media delivery and processing options that operators will rely on to meet these demands.

CLICK HERE TO SEE THE DATES AND TOPICS FOR THE OTHER WEBINARS IN THE SERIES
Future of Virtualization Webinar Series: Benchmarking the State of Virtualization




Date:

9/22/2015 12:00 PM New York / 5:00 PM London
Sponsors: HP & Intel
More information and registration

The Future of Virtualization project is an effort backed by the world's most important communications technology suppliers to create and deliver a single authoritative source for the entire virtualization ecosystem. This webinar will focus on the three indexes developed for the Future of Virtualization initiative – the Virtualized Deployment Index, the Virtualized Planning Index and the Virtualized Spending Index. The indexes represent the industry's first effort to measure leading indicators of virtualization deployment based on progress reports from more than 20 of the largest CSPs worldwide. In this webinar, we'll explain how the indexes work and how they can be used by CSPs to benchmark their own progress in migrating to virtualized systems.
WAN Performance Draining Your Budget? 3 Steps to Turn Your Network Into a Strategic Asset With Software-Defined WAN




Date:

9/24/2015 11:00 AM New York / 4:00 PM London
Sponsors: Sonus
More information and registration

Wide Area Networking (WAN) is becoming the bottleneck for many businesses migrating their corporate application data to off-premises private or hybrid cloud solutions. Cumbersome IP policy and configuration management have made it difficult for enterprises to efficiently utilize available WAN resources, and existing IP network architectures are unable to provide enhanced quality of service (QoS) for mission-critical data. WANs need to be able to dynamically adjust to meet the traffic demands of real-time cloud-based applications, and enterprises need visibility and control of application performance over the WAN.

Join Sonus expert Dan Teichman, Senior Product Marketing Manager, for valuable insight into how a software-defined WAN (SD-WAN) provides a high-performance, highly reliable WAN that allocates network resources in real-time. Attendees will learn the benefits of optimizing network functionality with a secure SD-WAN solution that dynamically supplies just-in-time WAN connectivity while delivering end-to-end monitoring and analytics.
Network Management and Orchestration Evolution Strategies




Date:

9/24/2015 12:00 PM New York / 5:00 PM London
Sponsors: Intel & Oracle Communications
More information and registration

Even though NFV is moving from the lab into the field, network operators are still continuing to develop and finalize their network management and orchestration strategies. This process is still ongoing in part due to the key challenges operators face in implementing VNF managers and MANO. Accordingly, this webinar documents the factors and strategies that network operators must consider in the planning process to most efficiently leverage and implement the software-centric network infrastructure model that NFV introduces. Topics to be discussed include MANO implementation challenges and the role that standardization and open source communities play in mitigating the impact of these obstacles. In addition, the webinar will consider the value proposition of utilizing a dedicated VNF manager (ETSI VNFM) to simplify network management.
Managing and Orchestrating Hybrid Networks




Date:

9/28/2015 11:00 AM New York / 4:00 PM London
Sponsors: Ericsson
More information and registration

ERICSSON BUSINESS TRANSFORMATION SERIES

As Cable and Telco operators migrate network functions to data centers, they need automated business processes & management tools to orchestrate and control the resulting hybrid (physical and virtualized) network. Specifically they require management and analytic tools that allow them to enter new market segments easily, deliver new services quickly, migrate physical network functions seamlessly, and scale network asset dynamically. This webinar will explore the challenges hybrid networks will impose on operator systems, as well as options for operators to orchestrate, automate, control, scale and decommission virtual network functions

CLICK HERE TO SEE THE DATES AND TOPICS FOR THE OTHER WEBINARS IN THE SERIES
The Evolution of Transcoding




Date:

10/8/2015 11:00 AM New York / 4:00 PM London
Sponsors: Radisys
More information and registration

The accelerating deployment of VoLTE, VoWiFi and WebRTC interactive services are introducing a new generation of HD audio and video codecs into the network. To maintain interoperability between legacy and new generation services will require real-time transcoding in the media path between devices. The challenge for network operators is traditional transcoding architectures are not keeping up with modern service demands, hence new approaches need to be considered.

In this webinar, you will learn:

How the scale and complexity of real-time transcoding is changing
Why traditional approaches for delivering transcoding in SBC and MGW equipment have limitations resulting in increasing network operating costs
How an adjunct transcoding architecture using an IMS Media Resource Function (MRF), compatible with existing SBC and MGW infrastructure, can deliver improved economics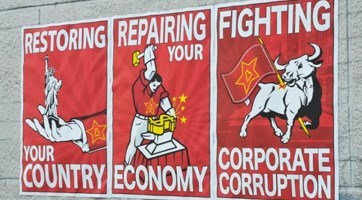 CLOUD / MANAGED SERVICES: Prepping Ethernet for the Cloud
Moderator: Ray LeMaistre Panelists: Jeremy Bye, Leonard Sheahan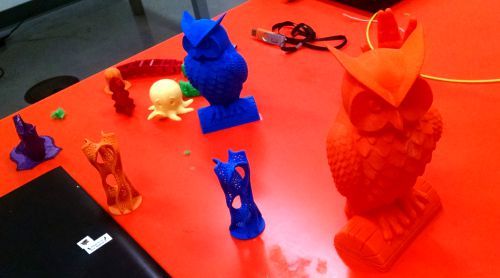 Pics: A Tour of Chattanooga's Gigabit City

More Slideshows













Webinar Archive
BETWEEN THE CEOs - Executive Interviews


Technology industry veteran Martin Lund joins Metaswitch Networks this week as the company's new CEO. In this interview, Lund discusses his new role and the industry's progress with Light Reading CEO Steve Saunders. Lund believes that the industry disruption caused by SDN and NFV is creating opportunities for companies like Metaswitch – network software providers with the agility to embrace new technologies quickly and the ability to deliver on substantial projects for global network operators.




The scene: Last Saturday, lunchtime, the interior of a shi-shi-foo-foo eatery in Manhattan's SoHo district.





It's a New Age...
Click Here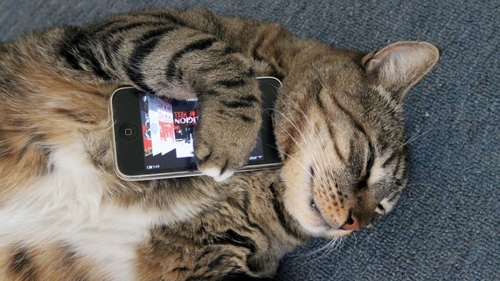 When smartphones replace stuffed animals.