Understanding the SDN-Driven IP and Optical Renaissance




Date:

3/7/2017 12:00 p.m. New York / 5:00 p.m. London
Sponsors: Nokia and Sedona
More information and registration

Today, we are seeing a resurgence in the application of IP+optical integration driven by a combination of significant advances in hardware and by revolutionary concepts in software control and management. Whereas, historically, IP+optical focused on physical integration of hardware, the new focus is on multi-layer and multi-vendor control and management enabled by SDN. This webinar will address both the technology enablers and the business opportunities and applications underlying the IP+optical renaissance.

Topics covered during the webinar will include:
What are the most compelling operator use cases for multi-layer IP and optical integration/interworking?
Which network operators are realizing benefits of IP and optical integration today?
What are the hardware innovations required to build dynamic optical layers?
Which SDN standards and technologies are most applicable for multi-layer integration?
How can operators migrate to multi-layer SDN while re-using as much of their existing hardware and software as possible?
Is there a role moving forward for physical layer IP and optical integration?
The webinar will draw on recent Heavy Reading operator research on the topic and present real-world examples of IP and optical integration in live networks.
IoT Security - Be Battle Ready




Date:

3/7/2017 1:00 p.m. New York / 6:00 p.m. London
Sponsors: Aeris
More information and registration

Security: Hardly a day goes by without hearing about a security breach. Security is a topic that is so broad that it's hard to understand where to start or how to prepare for battle. And there are unique challenges to M2M and IoT deployment, the nature of these new deployments bringing new complexities to creating secure solutions. A careful approach to prevent, detect and respond to breaches needs to be included in the development of an IoT solution. Join LightReading/IoT WorldNews Senior Analyst Steve Bell and Aeris CTO Syed Zaeem "Z" Hosain to hear about the basic requirements of security implementations and the different methods commonly used to increase the overall security of IoT/M2M data and applications.

Topics Covered include:
Key risk points
Understanding what is secure enough
Intrusion detection and response
Driving IP & Optical Benefits With Multi-Layer Integration




Date:

3/8/2017 10:00 a.m New York / 3:00 p.m London
Sponsors: ECI
More information and registration

Physical integration of DWDM optics on IP routers has existed for many years in niche applications but has never taken off into mainstream adoption. While there is currently some resurgence in physical integration for shorter-reach metro data center interconnect (DCI) applications, many of the historical drawbacks remain. Heavy Reading research shows that the greater application, by far, is in keeping IP and optical layers physically separate but tightly coupling management and control. This new approach (network disaggregation) provides a host of benefits to operators while side-stepping the biggest challenges posed by physical integration.

This webinar provides a deeper look at multi-layer and multi-vendor IP and optical layer integration including both the technology enablers and the key applications and use cases driving operator demand. Topics will include:
Where does physical integration make sense in the network and where is it problematic?
What are the primary benefits of physical disaggregation of IP and optical layers?
What are the primary use cases and application for IP and optical integration via SDN?
What are some current real-world examples of operators using this type of architecture?
What are the key enabling hardware innovations for a flexible, agile optical layer?
Why is the northbound interface between controllers and orchestration/OSS so important for multi-vendor interoperability?
OIF SDN Transport API Interop Demonstration Results




Date:

3/15/2017 11:00 a.m. New York/ 4:00 p.m. London
Sponsors: OIF
More information and registration

The trigger point for significant commercial deployments of transport SDN may depend on defining, testing and assuring interoperability of key network functions and interfaces.

In the 2016 OIF SDN Transport API Interoperability Demonstration, the OIF and ONF partnered to lead the industry toward the wide-scale deployment of commercial SDN by testing ONF T-API standards.

In this webinar, you will learn:
How the interoperability test and demonstration, managed by the OIF, addressed multi-layer and multi-domain environments in global carrier labs located in Asia, Europe and North America
What T-API modules and uses cases were tested
What was learned and the next steps
The benefits of T-API and interop testing – from a carrier's perspective
Cloud-Native Architectures Will Be Key to 5G NG Core




Date:

3/23/2017 11:30 a.m. New York / 4:30 p,m. London
Sponsors: Nokia
More information and registration

The networking industry is pushing the pace of 5G development. Service providers, and other organizations in the enterprise and public sector, must then determine how best to support their current or planned mobile broadband and IoT/MTC services while providing a path to 5G. The evolution of today's network core will be central to this transformation. In this webinar, Heavy Reading's Gabriel Brown, along with representatives from Nokia, will discuss the proposed 5G NGC functional architectures being proposed in 3GPP standards. It will identify why a 'cloud-native' packet core architecture is a requirement not only for future 5G services, but for existing or planned 4G mobile broadband and IoT/MTC services as well.

For more information, download the new "Getting to the Core" white paper:
https://pages.nokia.com/2563.Designing.Cloud-Native.5G.Core.Network.html

Gabriel Brown, Heavy Reading blog: Defining NG Core for 5G Networks:
https://protect-us.mimecast.com/s/arG6BRu6drZXTR?domain=lightreading.com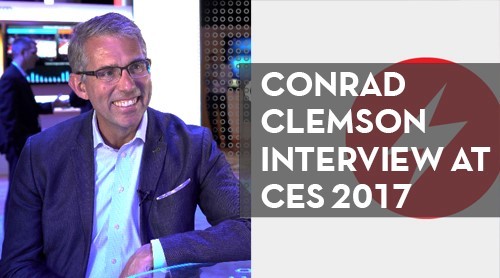 Charting the CSP's Future
Six different communications service providers join to debate their visions of the future CSP, following a landmark presentation from AT&T on its massive virtualization efforts and a look back on where the telecom industry has been and where it's going from two industry veterans.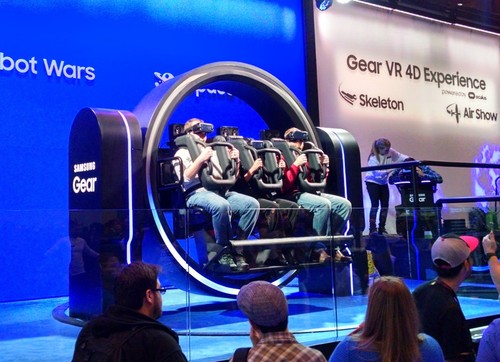 A Photo Tour of CES 2017

More Slideshows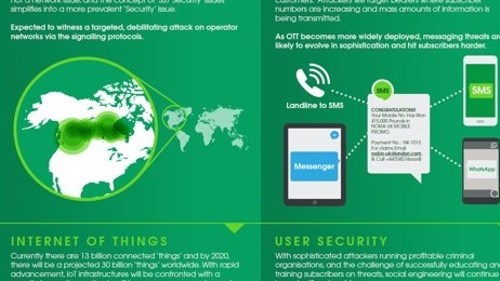 BETWEEN THE CEOs - Executive Interviews


By 2020, Cisco estimates there will be 25 billion devices connected to the Internet. In this MWC 2017 interview with Light Reading Founder and CEO Steve Saunders, Cisco CEO Chuck Robbins provides an update on his company's vision, the exponential growth of the Jasper IoT network and service providers' disillusionment with virtualization technologies.


Light Reading founder and CEO Steve Saunders chats with Sportlogiq CEO Craig Buntin about sports data analysis.





Gotta Get the Best Angle
Click Here
To maximize the rolls...