Mastering Trillions of Records




Date:

7/24/2014 12:00 p.m. New York / 5:00 p.m. London
Sponsors: BAE Systems
More information and registration

If you can master large quantities of data you can succeed. The rise of Google, Linkedin, Facebook, etc. has proven that storing and understanding data can lead to big rewards (more than $65 billion last year). Communications service providers (CSPs) are now asking how they can get in on the action. At the same time people are more aware of their right to privacy and the impact of data loss.

In this webinar, we look at some of the technical challenges of storing large quantities of data. We will consider what types of data CSPs have and how storing this data might benefit their business. We will discuss the alternative ways of storing the data for different uses and cover Hadoop, traditional database and alternative technologies. Finally, we will consider cost-effective ways that CSPs could comply with proposed legislation in the US Senate, "The USA FREEDOM Act."
Harnessing the Value of Predictive Orchestration in Today's Multivendor WAN




Date:

8/27/2014 8/27/2014 11:00:00 AM New York / 4:00 PM London
Sponsors: Cisco
More information and registration

Network operators have well-documented issues delivering services efficiently because of rising operational costs and inefficient utilization levels in their networks. As such, the desire to simplify and speed service creation and management through SDN and other approaches to automation, virtualization and orchestration has captured their attention.

An SDN solution that includes predictive analytics based on continuous collection and correlation of traffic and topology state from live customer networks is ideally suited to this problem set. In the interest of rapid development, applications should be able to take advantage of web technologies such as Representational State Transfer (ReST) that get visibility into the provider network without requiring a deep understanding of protocols or network structure. Technologies such as NETCONF/YANG and PCEP are ideal for control of the multivendor network.

This LR webinar will cover common service provider use cases for more quickly and consistently optimizing and monetizing infrastucture. We will detail the underlying technologies required for this undertaking and highlight specific functionalities geared towards value added services and business optimization. Finally, we will discuss use real operator workflows to make the business case for network control in today's service provider network.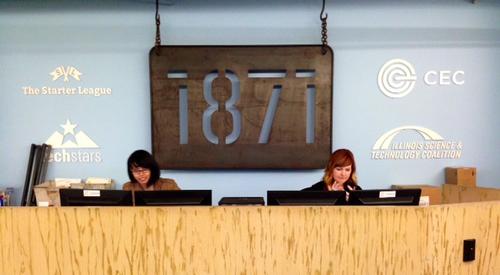 Pics: Cisco's IoT Fog Rolls Into Chicago

More Slideshows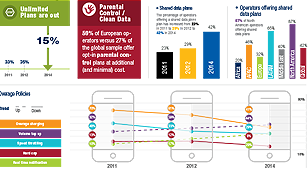 Vacation Special Caption Competition
Click Here