The Power of Big Data in Telco: Optimizing Margins with Actionable Insights




Date:

12/19/2017 11:00 a.m New York/ 4:00 p.m. London
Sponsors: SAP
More information and registration

We all know that telcos have access to a lot of data, but how to leverage that to truly impact the business continues to be a challenge. In this webinar, you'll learn how starting with a modern data platform sets the stage for revolutionizing how the business is run. You'll also hear about specific use cases, including how smart data is being leveraged, today, to gain granular insights into revenue leakage points to optimize margins and drive overall profitability.
Predictive NPS Analytics: Take Action to Improve NPS & Customer Experience




Date:

12/20/2017 9:00 a.m. New York, 2:00 p.m. London
Sponsors: Huawei
More information and registration

Net Promoter Score (NPS) has become a leading metric for monitoring customer experience in the telecom sector as well as many other industries. Improving NPS can reduce customer churn, increase market share and revenue and it's one of the KPIs that's closely tracked by operator management teams.

Operators who focus on NPS prediction and customer personas can overcome the limitations of static and subjective NPS survey data. Accurate prediction of dissatisfied customers enables operators to take closed loop corrective actions, e.g. improving network or service quality to increase the number of promoters and NPSs.

Please join Sandra O'Boyle, Senior Analyst at Heavy Reading, and Mark Geere, Principal CEM Consultant, Huawei to discuss:
using advanced analytics and predictive NPS based on customer persona and Per Service Per User (PSPU) data to reduce churn and increase satisfaction
how customer care, marketing and network teams can target weak points to improve NPS
operator case studies and results of using predictive NPS models
NFV Service Lifecycle Management – Leveraging DevOps Tool Chains and Intent-Driven Operations for Increased Automation




Date:

1/31/2018 10:00 a.m New York / 3:00 p.m London
Sponsors: Accanto
More information and registration

Five years on from the initial NFV white paper, leading operators have moved beyond the proof of concept and trial phase to widespread deployment of virtualized network functions. The challenges they now face are how to make those network functions more "cloud native," and how to increase the level of automation throughout the lifecycle of a service chain from initial installation, testing and provisioning, to ongoing software updates and self-healing of VNFs.

In this webinar, Accanto Systems and IBM will explain how NFV service design, test and deployment tasks should be coordinated across service engineering and operations to bring new services into production with a high degree of confidence while maintaining high service levels despite the highly dynamic nature of NFV.

Service designers and engineers need DevOps and software lifecycle tools to create pre-production environments where they can test service on-boarding and accelerate production break-fix scenarios. At the same time, operations staff require similar tool chains to manage the ongoing maintenance of services and their component VNFs. To achieve high levels of automation in operations will require a transition from today's manual processes to more simplified, intent-driven operations. By sharing common tools, engineering and operations can better collaborate to deliver and maintain more reliable NFV-based services.

Focusing on the popular vEPC use case, the webinar will demonstrate tools that can automate service, design and deployment tasks across test and production environments. Example tasks Accanto Systems and IBM will demonstrate include:
Management of pre-production virtual environments
Automated service level testing
Continuous deployment across pre-production and production environments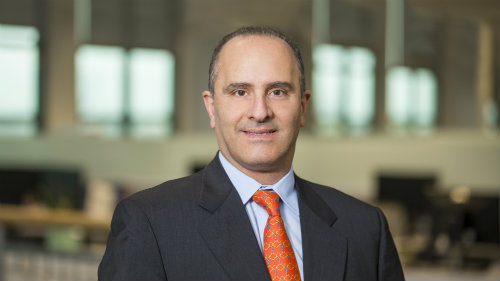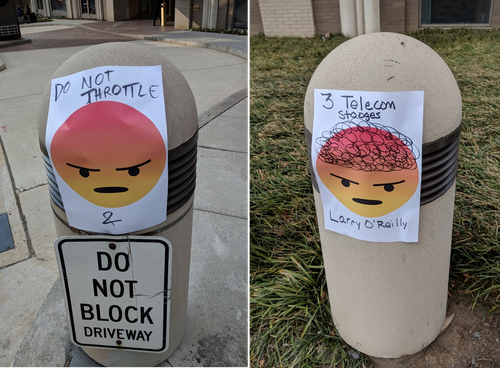 Slideshow: Signs & Celebs for Net Neutrality

More Slideshows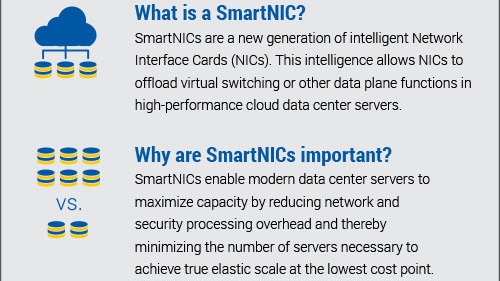 Don't Fall Asleep on the Job!
Click Here