G.fast: Turning Copper Into Gold




Date:

3/31/2015 7:00 AM New York/ 12:00 PM London
Sponsors: Huawei
More information and registration

With the final G.fast standard now approved by the ITU for next generation fixed broadband access networks, network operators can now undertake tests and trials of commercial systems based on the new specifications, which will enable downstream speeds over copper connections far faster than the 100 Mbit/s that vectored VDSL2 can achieve. This webinar looks at the key considerations network operators need to consider as they consider fiber-to-the-distribution point (FTTdp) for their future fixed broadband rollout strategies, including technology testing, network planning, power consumption, and real-world service potential.
Cloud-DVR – Reinventing Video Delivery and Forging New Business Models




Date:

3/31/2015 10:00 AM New York / 3:00 PM London
Sponsors: Imagine Communications
More information and registration

If you could only find a way to consume the video content of your choice and have it delivered to your selected device when you wanted it. It's 2015 – shouldn't we be there by now? Cloud-DVR is the next big thing in video – with the ability to energize the monetization of video content and alter the very nature of the value chain – from content creators to distributors. This webinar will focus on the rapidly emerging, lean forward video consumption behaviors we are all adopting, and the advanced innovations and technologies that are propelling the market to deploy "the ultimate viewing solution for the multiscreen world." It will explain how content creators, broadcasters, aggregators, and distributors can all benefit by deploying this innovative technology, and who may be the biggest winners of all. The webinar will also discuss how advanced advertising innovations such as Dynamic Ad Insertion can vastly improve the monetization of advertisements and value to the end user.
The Benefits of HyperScale Clouds for NFV




Date:

3/31/2015 11:00 AM New York / 3:00 PM London
Sponsors: Citrix
More information and registration

Hyperscale clouds have been developed by the Internet giants to support the creation and delivery of software-based services at blistering speeds, and at the lowest possible cost. The original ETSI NFV vision was to adopt hyperscale cloud architecture and practices. This vision has become somewhat obscured along the way, due to misunderstandings about the hyperscale cloud itself and how to migrate to it. This webinar will cover:


What a hyperscale cloud is and how OTT players have gained massive success through this architecture
How hyperscale cloud is being applied to the network
What steps operators need to take to ensure they achieve the benefis they expect from NFV
Testing LTE Network Performance for New Service Requirements




Date:

4/2/2015 1:00 PM New York / 6:00 PM London
Sponsors: JDSU
More information and registration

Five years after the launch of the world's first commercial LTE network, mobile operators are having to change the way they test and measure LTE backhaul performance. Today, in order to save opex, operators are carrying a mix of LTE, 3G and 2G traffic on the same network. Performance and availability targets in this backhaul are increasingly vulnerable to falling short due to bursts, including micro-bursts, of data traffic. To complicate matters further, VoLTE and some real-time LTE video services now have very specific latency requirements which, if they're not met, will result in a poor end-user experience

As user expectations – as well as the challenge of meeting them – both mount, mobile operators need to review the way that the performance of the LTE network is tested and measured. The traditional way that backhaul links are first activated and then monitored needs to be reviewed in the light of these new challenges. Attend this webinar and learn why conventional backhaul testing standards and techniques are still necessary – but are no longer sufficient on their own.
Lessons Learnt from NFV Proof-of-Concepts: The Pathway to Commercial Deployment




Date:

4/13/2015 3:00 PM New York / 8:00 PM London
Sponsors: HP/ Intel
More information and registration

NFV is a radical and ambitious transformation of the telecom network. A critical part of bringing NFV to commercial readiness is the ETSI-led proof-of-concept (PoC) program. These multivendor PoCs provide insight and guidance into the technical and interoperability challenges network operators, and their suppliers, face as they bring NFV to large-scale production networks. In this webinar Heavy Reading will be joined by John Healy, CTO in Communications & Storage Infrastructure Group at Intel and Prodip Sen CTO, Network Functions Virtualization at Hewlett-Packard, to provide an update on the status of NFV deployment in carrier networks worldwide.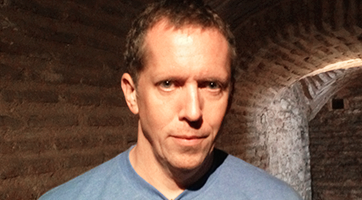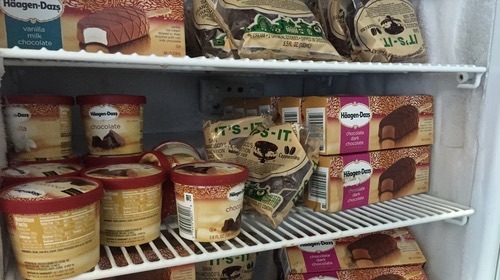 Juniper Pics: Ice Cream Makes Everything Better

More Slideshows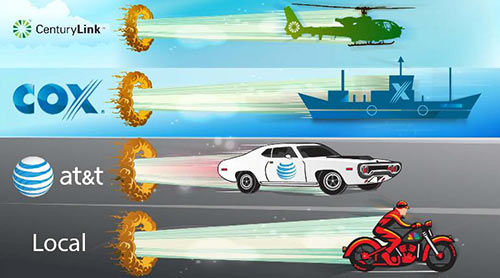 Webinar Archive
BETWEEN THE CEOs - Executive Interviews


LR CEO and Founder Steve Saunders sits down with the head of Qosmos to talk about the changing state of the art in deep packet inspection technology, including its role in SDN and NFV architectures.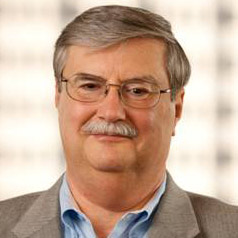 Interspecies Phone Love
Click Here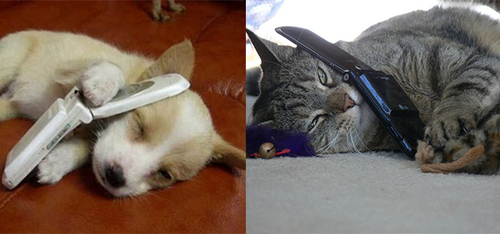 "No, you hang up."
"No, YOU hang up."