Cyber Security – Can also be a Profit Center




Date:

12/12/2016 10:00 a.m. New York / 3:00 p.m. London
Sponsors: ECI
More information and registration

Cyber security – it seems that every day we hear of yet another breach or attack. For many SMBs, keeping their business and information safe is a never ending activity, with endless number of possible solutions, and costs that keep spiraling. As opposed to large corporations which have the resources and experts to help sift through the garbles of information available, SMBs (and consumers) are usually lost in this world. This is an great opportunity for service providers to sell cyber security as a service to their business customers - As a managed service. The webinar will outline an approach to deliver this service, which features:
Superior Protection – Accurately detect multidimensional attacks and automatically adjusts security measures, in real time, to combat them – both for yourself and for your customers.
Low TCO – Uses carrier-grade multitenant NFV to combine security with broadband connectivity. So the same infrastructure 'packs a double punch'.
Win-Win Business Case – Relieves SMBs of their security burden while providing new service provider revenue streams.
Critical Requirements for Service Providers Capitalizing on the Promise of IoT




Date:

12/12/2016 12:00 p.m. New York / 5:00 p.m. London
Sponsors: Affirmed Neworks
More information and registration

In a market of flat-to-declining revenues, operators worldwide are viewing the Internet of Things (IoT) opportunity as one of the most exciting opportunities for revenue growth that we have seen in years. To capitalize on the promise of this growth area, operators are evaluating all aspects related to the creation and delivery of IoT and Machine-to-Machine (M2M) services to better understand the impact to both their network and their bottom-line.

Successful IoT strategies will take a holistic view at the key requirements for supporting these services from both a network connectivity and a service enablement platform perspective. On the network side, many operators have realized that traditional networks were not designed to handle the scale and the sheer number of transactions that will occur as IoT services continue to grow. As such, virtualized network architectures and LPWA have emerged as an ideal foundation for delivering high-value IoT services due to their inherent distributed nature and unmatched flexibility and scalability. Virtualized networks also offer support for the coming 5G standard, the ability to deliver both Massive and Critical IoT services, and the ability to provide real-time analytics on network performance.

Beyond the network, operators need to focus on the underlying services enablement platform that will serve as the foundation for these new services. The platform must be able to manage the connectivity and subscription requirements of the wide variety of emerging IoT use cases as well as enable application development. By ensuring that they have considered their requirements from a platform perspective, operators can vastly increase their ability to capitalize on the burgeoning IoT opportunity.

We invite you to join this webinar, to learn from experts Affirmed Networks, Tech Mahindra, and Heavy Reading related to the key requirements for implementing a successful IoT strategy and service offering.
WAN Automation - The Time Is Now




Date:

12/14/2016 11:00 a.m. New York/ 4:00 p.m. London
Sponsors: Ciena
More information and registration

New users bring new applications with expectations of more bandwidth on-demand and the need for new network services. Operators need to respond quickly, incorporating new technologies and capabilities. As such, networks are becoming bigger, and operating the network is becoming more complex.

The idea of network automation is not new. However, new SDN-based approaches make automation provisioning across multi-vendor optical, packet and MPLS networks easier and more powerful than it has ever been in the past.

An automated WAN provides a programmable foundation that simplifies service providers' ability to transform and offer new virtualized, on-demand services. The time is now.

Join Ciena and Heavy Reading for this one-hour webinar to learn more about:
Key trends in SDN and NFV driving operators to adopt WAN automation
The critical role of multi-domain service orchestration in enabling WAN optimization
The rising role of DevOps and community-based software development
How to simplify and accelerate processes through model-driven templating
Use cases for WAN automation optical (layer 0), Ethernet (layer 2) and IP (layer 3) networks and services
Generating New Revenue with 5G, IoT and Cloud




Date:

12/15/2016 11:00 a.m. New York / 4:00 pm London
Sponsors: Ericsson & Intel
More information and registration

No one denies the tremendous changes brought about by the Networked Society. Once a vision, but now a reality, the Networked Society projects a world with over 28 billion connected devices, providing services for everything from meter reading to connected cars. This Internet of Things (IoT) brings the promise of a connected world, supported by advanced networks and infrastructure, including 5G and Cloud. Together, 5G, Cloud and IoT provide the necessary speed, latency and flexibility to make certain complex new applications work better, every time.

But what are some of the new applications that we can expect to see in the near future? Join Ericsson and Intel on this not to be missed webinar to learn about the combined power of 5G, IoT and Cloud. We will explore key topics such as:
The capabilities of 5G, IoT and Cloud and their impact on the Networked Society
Compelling use cases in areas of healthcare, transportation and drones
The benefits of each use case – both in terms of business efficiencies and enhanced consumer experiences
This webinar event will benefit anyone interested in learning more about how 5G and Cloud are enabling new revenue streams through IoT. You'll see how these technologies come together to enhance business opportunities across multiple industry verticals.
White-box vE-CPE, Implementation and Test Strategies




Date:

12/20/2016 11:00 a.m. New York / 4:00 p.m. London
Sponsors: Advantech
More information and registration

While legacy enterprise networking solutions consist of proprietary and closed hardware-based appliances from single suppliers, network functions virtualization (NFV)-based vE-CPE allows for a logical and flexible separation of hardware and software. Vertical silos with vendor lock-in are transformed into a flexible mix-and-match approach that allows service providers to gain maximum efficiency and flexibility by procuring hardware and software optimized for target use cases.

However, in a fast-moving competitive environment, the time from service evaluation to development and final deployment needs to be accelerated. CSPs require the ability to correctly size the compute, offload, memory and network throughput needed to sustain changing CPE workloads and network traffic types in the white box vE-CPE devices that they will eventually deploy.

This webinar will address the drivers, vE-CPE architectures, key use cases such as SD-WAN and discuss the implementation and test strategies that are vital to achieve successful vE-CPE implementations.
Tracking CSPs' Progress on Virtualization




Date:

12/20/2016 12:00 p.m. New York / 5:00 p.m. London
Sponsors: Ericsson, Intel & Oracle
More information and registration

Heavy Reading, working with Ericsson, Intel and Oracle, has developed a unique series of virtualization indexes, aggregating input from CSPs around the world to get a detailed, up-to-the-minute picture of the status of virtualization initiatives. Updated every 6 months, the indexes provide all CSPs with a compelling reality check for measuring their own progress in three critical areas: planning, deployment and spending. In this webinar, Roz Roseboro, senior analyst at Heavy Reading, will share the results from the November indexes, noting the changes since the Spring update, and lead a panel discussion on what the results mean for CSPs and the entire telecom ecosystem.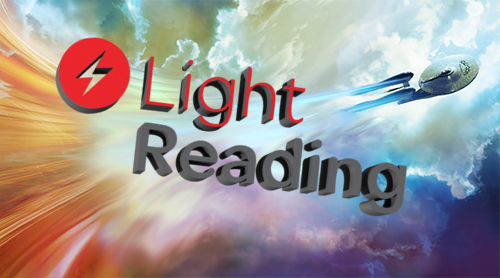 Charting the CSP's Future
Six different communications service providers join to debate their visions of the future CSP, following a landmark presentation from AT&T on its massive virtualization efforts and a look back on where the telecom industry has been and where it's going from two industry veterans.







Upcoming Live Events

May 16-17, 2017, Austin Convention Center, Austin, TX
All Upcoming Live Events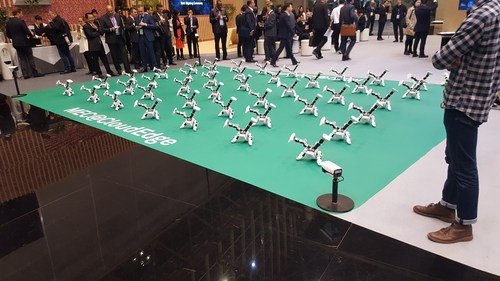 Photos: MBB Forum 2016, Tokyo Day 2

More Slideshows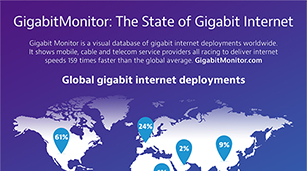 BETWEEN THE CEOs - Executive Interviews


Eyal Waldman, CEO of Mellanox Technologies, speaks to Steve Saunders, CEO of Light Reading, for an exclusive interview about the 100 GB cable challenge, cybersecurity and much more.


Join us for an in-depth interview between Steve Saunders of Light Reading and Alexis Black Bjorlin of Intel as they discuss the release of the company's Silicon Photonics platform, its performance, long-term prospects, customer expectations and much more.





A Mobile Safari
Click Here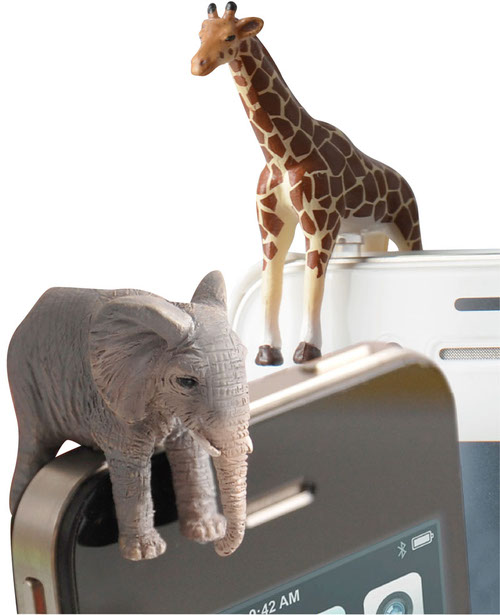 Literally.