Keys to a Successful Programmable Network Strategy


Date:

Mar 18, 2014 - 11:00:00 EDT
View webinar
The web has become synonymous with rapid innovation that has generated a tremendous array of content and services, which have set the standard for the customer experience. Communications service providers (CSPs) have attempted to bring this web-style rapid innovation to the communications industry through network programmability. Unfortunately, the initial focus on the long-tail through garage developers in a B2C model has not lived up to expectations.
CSPs worldwide have adjusted their focus and are seeing positive results by engaging with mid-tail enterprise customers in a B2B or B2B2C business model. By leveraging CSP assets such as identity management, billing, network policy, subscriber data, and messaging, enterprises are able to enrich their services to increase business value and create deeper customer penetration.
The topics we will explore include:
The state of the API exposure market today
The importance of the enterprise B2B market to the success of the CSP's API exposure strategy
Key ingredients of a next-generation API exposure solution
The importance of addressing the API exposure lifecycle, including API management, partner management, and self-service
Leveraging key CSP assets to enable the exposure and monetization of valuable services, such as analytics, billing, and identity management
Cloud RAN


Date:

Mar 19, 2014 - 11:00:00 EDT
View webinar
Wireless network architectures are evolving to address an explosive growth in data services. Forecasts predict this will continue for many years, and there is a pressing need to supplement traditional macrocell networks with infrastructure that adds capacity while minimizing capital and operating costs.
Two seemingly divergent approaches have emerged to meet this goal.
The first is to distribute the baseband processing through an underlay of small cells to coexist with the macrocell. This adds capacity but brings challenges around interference management and backhaul complexity.
The second is to centralize the baseband processing in a pool of common virtualized resources that can be shared between many tens or hundreds of Remote Radio Heads (RRH). A centralized baseband pool meets the goal of lower operating costs, but comes with a set of challenges around low-latency fronthaul connectivity and switching, between the distributed RRHs and centralized baseband.
Join experts from Xilinx and Light Reading for a webinar discussing the drivers, benefits, and challenges of Cloud RAN, focusing specifically on the complex wired and wireless fronthauling mechanisms that can be deployed to make these emerging systems a reality.
Security Requirements For New M2M Business Models


Date:

Mar 25, 2014 - 12:00:00 EDT
View webinar
When it comes to security most M2M networks that leverage service provider networks rely heavily on 3GPP security for authentication and encryption. But the M2M business model is now evolving from a closed or walled garden model into one which is a lot more open. The model is more open to real-time control based applications rather than mere reporting. It's more open to third party applications. It's more open to devices dynamically discovering other 3rd party devices. It's also more open to sharing of data with partners. And as the business model becomes more open, so new security requirements arise as do new vulnerabilities to security threats. This webinar will discuss the journey that services providers are looking to take with the M2M business model and the new security solutions they need to put in place to support them.
How to scale network growth to match business goals


Date:

Mar 26, 2014 - 14:00:00 EDT
View webinar
With the growth in mobile data, operators have to face more than an increase in traffic volume. The complexity of managing that traffic has also intensified, driven by subscribers expecting a higher quality customer experience (QoE), a more diverse and evolving traffic and device mix, and advanced policy-based services. Complexity creates a new set of challenges. Operators not only have to expand capacity, they need to decide how to use that capacity in a way that maximizes the return on their investment, both in terms of maximizing network utilization (i.e., lowering their per-bit costs), and increasing QoE (i.e., increasing revenues and customer retention).
To both manage and benefit from this complexity, operators have to collect and analyze the real-time network load and performance data, as well as subscriber activity, and relate the data to policies. Mobile operators can then establish the context to provide these services and act on them, offering the best QoE for the applications the active subscribers are using, given the capacity constraints of each cell site. In this webinar, we will present five use cases that illustrate the challenges mobile operators face in managing traffic and the tools they can use to address them.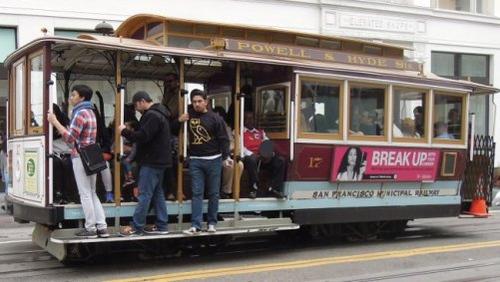 OMG... It's OFC! Part 1

More Slideshows