How Next Generation Session Border Controllers (SBC) can Harness the power of NFV and SDN to Launch New Services and Reduce Costs




Date:

10/23/2014 12:00:00 PM
Sponsors: Sonus
More information and registration

NFV and SDN can significantly reduce SBC provisioning procedures by automating certain time-consuming tasks, lowering operating costs significantly by dramatically reducing the complexities of setting up and maintaining hardware based SBCs. Service Providers have the ability to spin-up additional SBCs with little or no setup, reduce the configuration burden, and reduce the probability for configuration errors. A provisioning process that used to take many hours or days can now be completed in a matter of minutes.
This webinar will provide an overview how an SDN controlled service model can significantly reduce network operations by automating time-consuming tasks. In addition to reducing Operational Expenses, real-time interaction between virtualized SBCs and SDN Network Controllers, will empowers service providers to deliver a range of innovative new services, including:
Launch same-day Session Initiation Protocol (SIP) trunking services in new markets and geographies
Scale-up SIP capacity anywhere in your network
Deliver high-end SIP services at a lower price point to small and medium businesses
Sunny Skies for Cloud DVR?




Date:

10/28/2014 11:00 AM New York / 4:00 PM London
Sponsors: Alcatel-Lucent, Alticast, Arris
More information and registration

Following Cablevision's successful deployment of network DVR services throughout the New York metro area, Comcast is now rolling out its new Cloud DVR service across its U.S. footprint. At the same time, an increasing number of cable equipment and software suppliers are introducing Cloud DVR solutions to pave the way for more rollouts. In this webinar, we will take a close look at the growing Cloud DVR phenomenon, explore its revenue potential, examine the challenges that lie ahead for cable operators, and see how these challenges can be overcome.
Economics of Smart Virtualization




Date:

12/4/2014 11:00 AM New York / 4:00 PM London
Sponsors: Ciena
More information and registration

Software Defined Networking (SDN) and Network Functions Virtualization (NFV) are transforming networking in innovative ways. Virtualization offers new levels of efficiency and agility that were unthinkable just a decade ago. But new technologies simply used to implement old service models may not be worth the effort. Costs can easily outweigh the benefits if implementations are not well thought-out. However, with an open ecosystem and creative business models, SDN & NFV offer opportunities to build an efficient platform that drives service consumption and expansive utility while optimizing resources. In this session, we will look at the carrier challenges, benefits of openness and new business economic possibilities.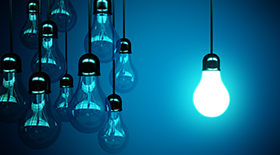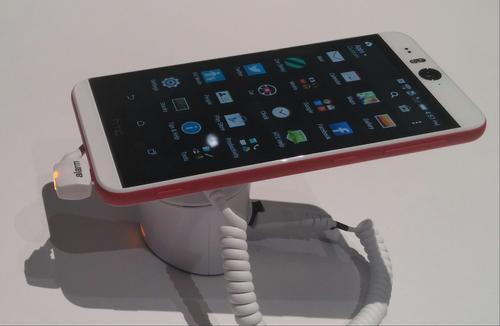 Pics: HTC Hits NYC With a Tiny Camera & Desire

More Slideshows