Thinking Outside the White Box




Date:

4/28/2015 2:00 PM ET/ 7:00 PM London
Sponsors: Dell & Pica8
More information and registration

In a recent interview with Light Reading, John Chambers told us that he expects Cisco's principal competition in the future to come from "white box" solutions -- that is, open source software running on generic server and switch hardware, rather than the proprietary solutions from incumbent equipment providers.

That's an extraordinary prediction -- one that foretells an open source future where the current communications industry order has been totally overturned, and service providers, enterprises and others slash network costs by sourcing low-cost hardware and software, rather than doubling down on today's much more pricey and proprietary solutions.

The path to this white box world is complicated. In the past, the white box approach was only considered viable for enterprise networks, data centers and in rare instances, the very edge of service provider networks. The latest iterations reach across vast swathes of wide area networks, right up to the carrier core, and the closer service providers get to an end-to-end white box "white wash," the higher the stakes become.

To create a successful white box migration strategy, service providers are going to need lots of help -- from software developers who are creating operating systems that allow them to support sophisticated analytics and security, and from expert system integrators who can take over the handholding and advisory role that was formerly provided by incumbent equipment giants.

In this extraordinary one-off Super Webinar event, Light Reading Founder Steve Saunders drills into the opportunities presented by white box networks with help from an expert panel comprising speakers from every link of the white box supply chain, including a component manufacturer, a switch maker, a software company, a system integrator and a service provider.
Achieving Operational Excellence for Communications Service Providers




Date:

4/30/2015 11:00 AM New York / 4:00 PM London
Sponsors: Oracle
More information and registration

In today's dynamically competitive markets, CSPs are facing many challenges, including the need for ongoing and effective cost management, innovation and agility enabling new revenues and improved customer services. Many are finding that legacy technology systems simply do not serve new and emerging business needs and that radical change or transformation is required as a business imperative. Such levels of change impact many parts of the business. Systems transformation is not merely about IT systems; it must be tackled as a broad business- and technology-focused program serving the needs of all key stakeholders. Compounding this complexity, many CSPs are wary of large-scale transformation, given industry precedent with many large programs overrunning on budget, scope and schedule.

In this Webinar, Heavy Reading Senior Analyst Roz Roseboro and Oracle Sr. Practice Director, Strategy Consulting Cameron Moghaddam will discuss an approach and overall framework for carrying out operational excellence projects. They will also discuss the importance and relevance of an independent view of a service provider's operations and technical capabilities and the key factors to consider in order to execute large scale projects.
A New Hardware Paradigm for the Telco Data Center




Date:

4/30/2015 12:00 p.m. New York / 5:00 p.m. London
Sponsors: Ericsson & HP
More information and registration

Ericsson's recent announcement of its Hyperscale Datacenter System (HDS) 8000 telco data center product is highly significant for any network architect looking to deploy cloud networks using virtualized server hardware and software.

The product features Intel's Rack Scale Architecture, which allows servers to be configured to act as a single giant virtual machine, even when spread out over a virtual telco data center comprising racks that are kilometers apart. The connections between the machines are provided using an "optical backplane" made of meshed fiber cables rather than short-range and super-expensive proprietary backplane tech.

The hardware design of the HDS 8000 is revolutionary, but service providers are likely to be more excited by its economics: It allows them to save 40% to 80% compared with the cost of traditional server farm architectures from day 1; a number that accelerates as the telco data center grows.

Join Light Reading Founder Steve Saunders and an invited panel of industry experts as we dig into the details of this ground-breaking product.
How Control Plane Consolidation Enables Service Agility




Date:

5/12/2015 10:00 AM New York / 3:00 PM London
Sponsors: NetNumber
More information and registration

The control plane has emerged as a strategic area of focus for network operators given its crucial role in the delivery of New IP services. While recent talk of 5G has captured attention, the reality remains many network operators are still transitioning to 4G from 3G from 2G. The commercialization of SDN and NFV are also driving profound changes on the control plane. Deciding how and when to consolidate and virtualize functions in the control plane to ease this migration and support the latest IP services is not an easy task.

In this webinar, industry experts from Heavy Reading and NetNumber will examine the role of the control plane in enabling service agility and the technical and business drives for control plane consolidation and virtualization. Attendees will learn how a centralized signaling and routing control platform can support the seamless consolidation of control plane functions, and ensure the network operator is well prepared to deliver the latest services today and in the future.
Next-Generation Platforms for Telecom Cloud Services




Date:

5/20/2015 11:00 AM New York / 4:00 PM London
Sponsors: Advantech & 6WIND
More information and registration

Telecom services are shifting to a cloud infrastructure, in which new services can be rapidly provisioned by deploying virtual network functions (VNFs) instead of physical boxes. This dramatically reduces the operating cost of carrier networks and allows carriers to invest in new infrastructure as revenue grows. The challenge in deploying telecom cloud services is to build a common software and hardware infrastructure that delivers the performance and flexibility required at different physical locations in the network. This can be best achieved using scalable solutions developed specifically for NFV and SDN in data centers, central offices and remote locations.

This webinar explores the benefits of deploying a telecom cloud infrastructure for both carriers and their customers. It examines the changes required in modular platform development and the software acceleration framework needed to meet the demands of a variety of virtualized environments and introduces a new approach that uses a flexible processor module and software environment across multiple systems, including enterprise appliance platforms, carrier-grade servers and top-of-rack switches. This new approach brings together the benefits of standard servers, high-speed switches and ATCA-like carrier-grade availability under a common software platform employing virtual acceleration and high performance software appliances available for bare metal and virtual machine deployments.
Building a Mobile Internet Services "Vending Machine" -- Bite-Sized Internet Plans in Emerging Pre-Paid Markets




Date:

5/21/2015 10:00 AM New York / 3:00 PM London
Sponsors: Sandvine
More information and registration

While in North America, Western Europe and elsewhere we are accustomed to paying $60 a month for mobile Internet access, that model does not work in many emerging markets. There, innovative operators are providing the web to those who may not otherwise be able to afford it by offering bite-sized Internet that gives users access to just the applications they want most, when they want it, wherever they are. In developed markets, innovative bolt-ons, speed boosts, and sponsored data offerings could prove to be new sources of revenue for operators. Join Network Policy Control vendor Sandvine and innovative mobile operators Econet Wireless from Zimbabwe and SMART Communications from the Philippines to discuss how bite-sized Internet plans are transforming pre-paid markets, and how a simple smartphone app makes purchasing and personalizing mobile data plans as simple as using a vending machine.
Making Multiscreen Magic for Independent Cable Operators




Date:

5/21/2015 2:00 PM ET/ 7:00 PM London
Sponsors: ARRIS, Harmonic, & JDSU
More information and registration

While most larger cable operators already have a TV Everywhere strategy in place, multiscreen video is more problematic for small to midsized operators. Unlike the big MSOs, independent cable operators often don't have the content rights deals, distribution reach or financial resources to deliver video to multiple screens effectively and efficiently on their own. In this Webinar, we will explore the strategies that independent cable operators can employ to overcome such obstacles and compete in the emerging multiscreen environment.
Data Hypergrowth: Challenges, Opportunities and Monetization Strategies




Date:

5/26/2015 12:00 p.m. New York/ 5:00 p.m. London
Sponsors: Redknee
More information and registration

The data explosion consumption curve is not just a 2020 problem, it's happening right now.

This reality means that CSPs must immediately address a number of outstanding challenges, including rationalizing the business case to build robust, high-capacity data networks (e.g., LTE/5G) as data revenue growth continues to fall behind the data consumption growth. Still, despite the challenges, CSPs need to move ahead given the competitive landscape continues to become more aggressive and complex as well.

Join us as Heavy Reading's Senior Analyst, Jim Hodges, and Redknee's VP of Marketing, Chris Newton-Smith, discuss data monetization strategies that will differentiate you from the competition. Learn which pitfalls to avoid early on, and how investing in the right partner now will open the door beyond mobility and help you ride ahead of the IoT wave.


A New Hardware Paradigm for the Telco Data Center
.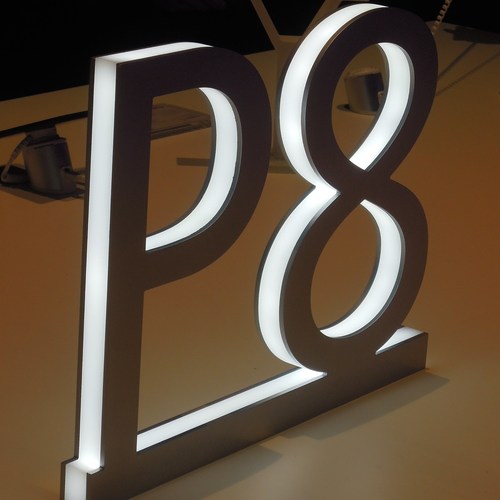 Huawei P8 Launch in Pics: It's Showtime!

More Slideshows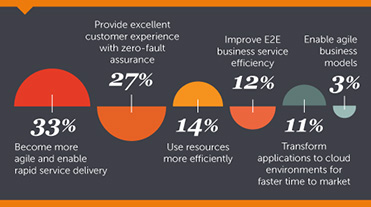 Webinar Archive
BETWEEN THE CEOs - Executive Interviews




Many leading communications companies can claim to have undergone significant periods of reinvention during their histories, but none have been through more major ...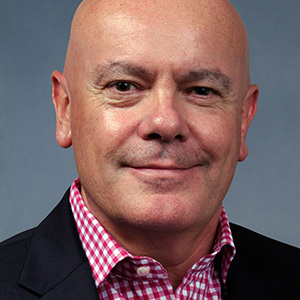 Data Center Interconnect, or DCI, is one of the hottest sectors in telecom currently. Since coming back to Light Reading last year, prodigal-son style, I've ...





Learning Curve
Click Here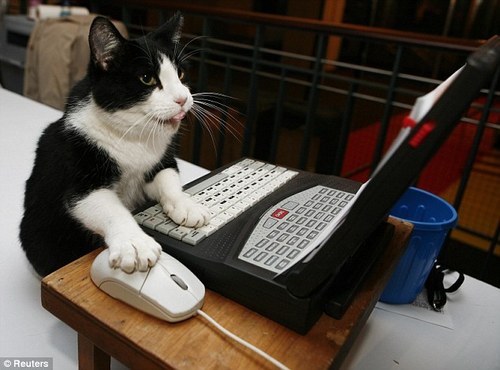 Pierre could never remember how to use Excel.