Dealing With DDoS Application Threats In Mobile Networks




Date:

2/4/2015 10:00 AM New York / 3:00 PM London
Sponsors: Radware
More information and registration

The publicity given to devastating cyber-attacks on companies like Sony Pictures leads some mobile operators to believe that the uniqueness of the mobile network, service and device environment means they are nowhere near as vulnerable to DDoS and Advanced Persistent Threats (APT). Leveraging Heavy Reading survey data, and pointing to real examples which have not attracted the same level of publicity, this webinar will demonstrate just how vulnerable the network stability and confidential information of mobile operators becomes to DDoS attacks, especially as LTE scales. It will also outline how the mobile operator's operations team and threat detection and mitigation capabilities need to evolve from wireline to wireless to protect its network assets and the user experience of its customers.
NFV's Biggest Barrier: Overcoming the Operations Challenge




Date:

2/10/2015 11:00 AM New York / 3:00 PM London
Sponsors: CENX
More information and registration

NFV promises great opex savings; however, migration to virtualized infrastructure will make network operations dramatically more complex for service providers. This barrier needs to be overcome in order to rollout NFV on a broad scale and to deliver quality-assured data services with the speed demanded by end-users.

This webinar will describe:
The operations complexities introduced by NFV architectures
The lifecycle service orchestration framework that is required to effectively fulfill and assure services across virtualized and physical hybrid networks
Real-world strategies to make evolution to NFV possible and actually improve operations
Network Performance Enforcement: A New Approach to Network Congestion Management




Date:

2/11/2015 1:00 PM New York / 6:00 PM London
Sponsors: Saisei
More information and registration

Network Performance Enforcement (NPE) on a per-flow basis didn't exist a year ago. Yet this radical new approach is transforming not only the entire end-user network experience -- guaranteeing that no subscriber session will ever crash again regardless of network load – but also resets fundamental service provider business model and architectural assumptions that have been in place for decades.

This webinar will show how NPE uniquely integrates the simultaneous real-time, discrete monitoring and control of millions of concurrent IP flows, successfully guiding and adjusting bandwidth and security policy on each individual flow 20 times per second as it passes through NPE-controlled links.

The value for service providers includes a large uptick in bandwidth utilization, the monetization of previously withheld "reserve" bandwidth, and the ability to offer new granular levels of guaranteed services based on multiple tiers of enforced "fair usage" on a single network. Fully compatible with legacy, virtual, SDN and NFV networks today, NPE has been architected with the scale required for Cloud, Mobile and IoT network deployments.
Smart Stadiums and Mall Services – The Holy Grail!




Date:

2/12/2015 11:00 AM New York / 3:00 PM London
Sponsors: SpiderCloud & Intel
More information and registration

In this 60-minute webinar, HeavyReading analyst Gabriel Brown first brings you inside the stadium and mall opportunity, taking a look at what's considered the "Holy grail" for small cell, IOT, Location Based Services, Commerce and Retail. It's the intersection of consumers, business and big brands.

Caroline Chan, who leads Intel's small cell market development efforts, provides insight to market adoption of Edge Cloud services, IOT enabling modules for retail and venues, in support of NFV small cell services.

Art King, director of enterprise applications and services with SpiderCloud Wireless, formerly head of IT mobility services for a global consumer brand, dives into use venue and mail use cases and actual services examples with a large business partner where they explore location, local caching of content, and consumer/business cloud services with an NFV platform inside a scalable small cell system deployed on an Ethernet LAN.

Gabriel Brown moderates the session and makes sure you have enough time to ask your questions.
Today's DDoS Attack: Threatening ISP Infrastructure and Degrading your Business




Date:

2/18/2015 12:00 PM New York / 5:00 PM London
Sponsors: Corero
More information and registration

Attack methods have become more diversified and service providers are now battling more advanced attack vectors that threaten the availability and performance of their services. Commonly, service providers are coming up against DDoS attacks which have evolved into a sophisticated, aggressive and damaging attack vector. To maintain service availability and keep their downstream customers up and running, service providers must be able to detect, analyze and defeat DDoS threats in real-time before they develop into costly service availability outages. Join this session to better understand the state of DDoS in the service provider space, and how providers can protect themselves and their customers from DDoS attacks.
Lessons Learnt from NFV Proof-of-Concepts: The Pathway to Commercial Deployment




Date:

3/12/2015 3:00 PM New York / 8:00 PM London
Sponsors: HP/ Intel
More information and registration

NFV is a radical and ambitious transformation of the telecom network. A critical part of bringing NFV to commercial readiness is the ETSI-led proof-of-concept (PoC) program. These multivendor PoCs provide insight and guidance into the technical and interoperability challenges network operators, and their suppliers, face as they bring NFV to large-scale production networks.

In this webinar Heavy Reading will provide an introduction on the status of NFV deployment in carrier networks worldwide and underline the importance of the PoC program. This will be followed by a more detailed review of four selected PoCs, by expert speakers at HP and Intel, which address both the platform aspects of NFV (the NFV cloud) and the services and applications aspects (the use-cases).

The PoCs to be discussed on this webinar are:
PoC#22 - Demonstration of High Reliability and Availability in a Multivendor NFV Environment
PoC#6 - Virtualised Mobile Network with Integrated DPI
PoC#23 - E2E orchestration of virtualized LTE core-network functions and SDN-based dynamic service chaining of VNFs using VNF FG
PoC#7 - C-RAN virtualization with dedicated hardware accelerator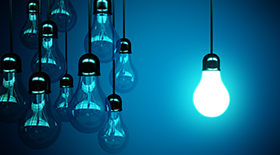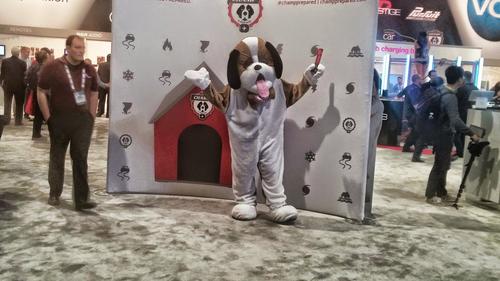 CES Pics: Get Another Bite of the Gadget Cherry!

More Slideshows













Webinar Archive
BETWEEN THE CEOs - Weekly Executive Interview