Demystifying SDN & NFV for Cable Operators




Date:

11/11/2014 11:00 AM New York / 3:00 PM London
Sponsors: Juniper Networks
More information and registration

Software-defined networking (SDN) and network functions virtualization (NFV) are gaining traction in the cable industry as network operators seek game-changing ways to ease ever-growing bandwidth demands, improve service delivery and consistency, cut operational costs, and slash time to market for new services, features and applications. However, many network operators, including cable MSOs are still uncertain about how, where, and when to implement virtualized solutions in their networks. Join Light Reading, Cox Communications, and Juniper Networks as we explore current trends in SDN/NFV adoption, approaches that some pioneering MSOs are trying and some common challenges facing cable MSOs as they implement SDN/NFV solutions. We will look at how NFV and SDN are fueling a fresh approach to cable network performance and offer some practical approaches to leveraging SDN and NFV solutions to enable new and dynamic service creation, more efficient network automation, and more simplified cable architectures.
Leveraging Next Gen Server Architectures for Virtual CDN




Date:

11/18/2014 12:00 AM New York / 5:00 PM London
Sponsors: HP/ 6WIND
More information and registration

CDN owners are faced with increasing demands for content coming from a plethora of devices—many of them mobile. This means their traffic volumes are growing rapidly in the face of sustained competition. They need to distribute their networks cost effectively, and are looking for alternatives.

New network function virtualization (NFV) solutions from companies like 6WIND and HP are enabling a virtual CDN solution. It leverages 6WIND's packet processing capabilities and HP's telecom-grade server platforms. Combined, they offer the promise of lowering CDN operators' capex and opex, while also providing support for hosted CDN services and an optimized environment for application developers.

Please join Roz Roseboro, Senior Analyst at Heavy Reading, François-Frédéric Ozog, VP of Business Development, at 6WIND and Lloyd Mayhew, WW Business Development Manager, Telecommunications Industry, HP Servers for a discussion on how new solutions can help CDN operators, telecom operators and application developers achieve their business objectives.
The New Business of the Network: The Communications Service Provider Carrier Grade Opportunity




Date:

11/20/2014 10:00 AM New York / 3:00 PM London
Sponsors: HP/Windriver
More information and registration

The cloud computing wave is enabling the communications industry's shift towards network and application virtualization, empowering the delivery of new services to their customers more quickly with significantly reducing operating and capital costs. In order to facilitate this shift, CSPs require carrier grade, open standards based NFV solutions that are extremely reliable.

More specifically, CSPs are looking to leverage to OpenStack technology for their future NFV environment while addressing carrier grade needs. HP and Wind River are joining forces to provide CSPs with an open, highly reliable, and comprehensive NFV infrastructure (NVFi) solution. Now, CSPs can accelerate their journey to NFV while leveraging the open source community approach so successful with enterprise IT, without compromising the "always on" experience customers have come to expect.

Please join Roz Roseboro, Senior Analyst at Heavy Reading, Vinay Saxena, Chief Architect NFV, HP and Glenn Seiler Vice President, Networking Solutions, Wind River for discussion on how new solutions can help CSPs on their NFV Journey.
Economics of Smart Virtualization




Date:

12/4/2014 11:00 AM New York / 4:00 PM London
Sponsors: Ciena
More information and registration

Software Defined Networking (SDN) and Network Functions Virtualization (NFV) are transforming networking in innovative ways. Virtualization offers new levels of efficiency and agility that were unthinkable just a decade ago. But new technologies simply used to implement old service models may not be worth the effort. Costs can easily outweigh the benefits if implementations are not well thought-out. However, with an open ecosystem and creative business models, SDN & NFV offer opportunities to build an efficient platform that drives service consumption and expansive utility while optimizing resources. In this session, we will look at the carrier challenges, benefits of openness and new business economic possibilities.
Scalable and Secure Device Management for Telecom, Network, SDN/NFV and IoT Devices




Date:

12/4/2014 2:00 PM New York / 7:00 PM London
Sponsors: ENEA
More information and registration

Whether you are building a high end router or deploying an IoT sensor network, a Device Management Framework including support for new standards such as NETCONF/YANG and Web Technologies such as Representational State Transfer (ReST) are fast becoming standard requirements. Next generation Device Management Frameworks can provide substantial advantages over legacy SNMP and proprietary frameworks. These advantages and use cases will be thoroughly explained throughout the course of this webinar.
With the increasing and explosive growth of interconnected devices, Device Management is no longer a requirement exclusive to Telecom Equipment Manufacturers (TEM's). Devices from the core of the network all the way down to Customer Premise Equipment (CPE), IoT sensors, and everything in between inclusive of Routers, Switches, and Gateways, etc… must be manageable. Telecom and Network Equipment providers are adopting new standards such as NETCONF and ReST over NETCONF to mitigate the problems that legacy standards do not solve such as scaling, security, transactional support, etc. In this webinar you will learn about:
Integrating new standards and web technologies including NETCONF, NETCONF Light and ReST
Legacy standards such as SNMP, XML-RPC, and how they can co-exist with NETCONF
Modelling Operational/Configuration data, Events, Notifications, Alarms and Traps with YANG
Northbound protocols – Command Line Interface (CLI), NETCONF, SNMP, REST, XML-RPC
Southbound protocols – Publish/Subscribe, message passing implementations
Integrating traditional 'C' style and High Level Objects in C++, Java and Python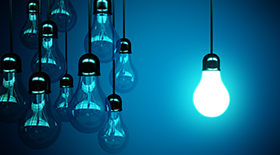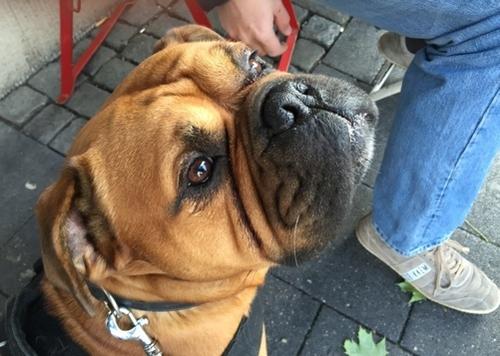 Pics: Düsseldorf Delights for SDN Congress

More Slideshows