Network Transformation in the Age of Virtualization




Date:

10/22/2015 12:00 PM New York / 5:00 PM London
Sponsors: HP
More information and registration

On some level, communication service providers (CSPs) have been transforming their networks for years to support new technologies and launch new services. However, network functions virtualization (NFV) has the potential to radically alter how CSPs define and implement network transformation in the future. Join us for a technical and business-level discussion addressing both the opportunities and challenges that NFV will have on network transformation. Topics to be covered include the impact of virtualization on service delivery, network design and monitoring, and operations.
Architecting VNFs for Lean NFV Operations




Date:

10/27/2015 10:00 AM New York / 3:00 PM London
Sponsors: Alcatel-Lucent
More information and registration

The journey to NFV must result in delivering new dynamic services with massive cost efficiencies and anything less should be considered a failure. Lean NFV operations with extreme automation will be critical to gain the promised efficiencies. But the starting point is delivering real VNFs that are able to take full advantage of cloud technology to automate the full application lifecycle management. In this session Alcatel-Lucent will outline some examples of these new dynamic services which need NFV to thrive. And in pursuit of Lean NFV operations, they will discuss the attributes of architecting real VNFs to ensure that networks are optimized for highly elastic cloud operations whilst maintaining high performance demands. Alcatel-Lucent will reference the work done to create Rapport communication software to deliver new contextual-based communication services leveraging cloud VoLTE/Vo-WiFi networks.
Deliver Dynamic Network Services: The Business Case for Carrier SDN




Date:

11/4/2015 2:00 p.m. New York / 7:00 p.m. London
Sponsors: Alcatel-Lucent
More information and registration

Traditional networks are not optimized to deliver the on-demand bandwidth that enterprises need today. Traditional business processes used to plan, build and operate network infrastructure present obstacles to implementing an on-demand model. Additionally, the network infrastructure itself lacks the agility to deliver on-demand services quickly and cost-effectively. Independent research, conducted by ACG, found that costs are driven too high to profitably deliver services at attractive prices. Carrier SDN promises to change all this. It unifies service automation with network optimization so that network operators can deliver new on-demand network services cost-effectively and with great scale. How do you turn today's costs into business strengths and profitability?

ACG's independent study quantitatively shows how automated management of Layer 0 to Layer 3 will:
Reduce service creation time from 12 weeks to five weeks
Generate eight to nine times the revenue of present mode of operations (PMO) based services
Lower costs to deploy with payback of four months and five-year ROI of 400%
Transforming Your OSS for Network and Services Orchestration




Date:

11/17/2015 10:00 AM New York / 3:00 PM London
Sponsors: Alcatel-Lucent
More information and registration
Management and Control Continuum for NFV
Dynamic operations for a dynamic business
Managing physical and virtualized service functions
The journey to NFV must result in delivering dynamic highly dependable services efficiently and anything less should be considered a failure. Dynamic services require an operational support infrastructure which sits across the existing physical and the new cloud infrastructure. It needs to provide a continuum across the management and control planes to ensure rapid and efficient service fulfilment and assurance.
In this session Alcatel-Lucent will outline the challenges and a framework for providing model-based fulfilment and assurance across both the physical and the virtual infrastructure. It will focus on abstraction and automation to ensure scale and resiliency without compromising services delivery and as a means to rapidly introduce new service to further enhance customer experience.
Dynamic Network Services: How to Cut Costs and Grow Revenue




Date:

12/2/2015 2:00 p.m. New York / 7:00 p.m. London
Sponsors: Alcatel-Lucent
More information and registration

Offline network engineering processes cannot keep up with the rapidly changing demands and traffic patterns of the on-demand cloud world. Operators are forced to allocate increasing amounts of bandwidth to ensure their services do not run out of capacity or suffer serious quality degradation. The gap between service delivery and network engineering processes is no longer a benign limitation as operators strive to make optimal use of network assets as they instantiate services.

Part 2 of our webinar series outlines how real-time network visibility, control and optimization enabled through carrier SDN allows network operators to address the challenges of the cloud era and transform their existing networks to deliver profitable on-demand services. Industry analyst and technical leaders share their views and experience on building profitable on-demand networks, including how to utilize policy-based and KPI-driven path computation to optimize network resources and service revenues. A Bell Labs study on how to increase revenue-generating traffic in your existing network by over 24% will also be presented.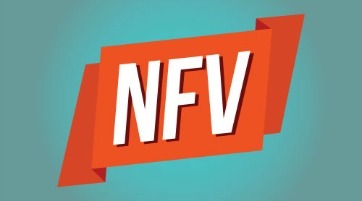 CLOUD / MANAGED SERVICES: Prepping Ethernet for the Cloud
Moderator: Ray LeMaistre Panelists: Jeremy Bye, Leonard Sheahan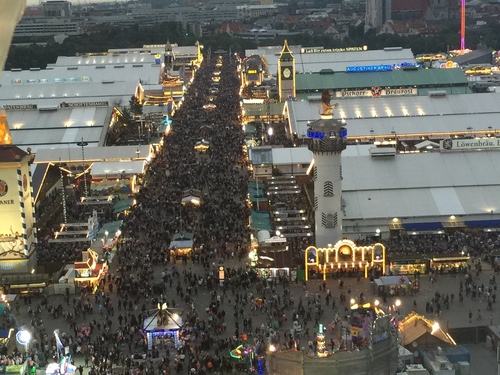 Gigabit Europe in Pics

More Slideshows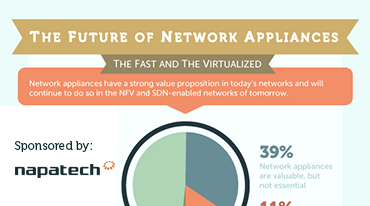 Webinar Archive
BETWEEN THE CEOs - Executive Interviews




With so many new and exciting communications technologies now under development, it's easy to get caught up in the industry's escalating hype cycle. That's why the ...




Last week saw a big day in the 15-year history of Light Reading when Editor-in-Chief Ray Le Maistre and I were invited to interview the Deputy Chairman and Rotating ...





"What?! I'm on with Finisar about their stock price tanking"
Click Here