Skype for Business Essentials: Simple, Secure Migration




Date:

7/30/2015 11:00 AM New York / 4:00 PM London
Sponsors: Sonus
More information and registration

Do more with less. Oftentimes that's easier said than done, but it can hold true for enterprises looking to take Unified Communications (UC) to the next level. UC collaboration and communication tools not only empower employees to work together, they can also deliver significant cost savings – up to 50% in most cases. However, UC adoption choices and implementation strategies can be overwhelming and confusing, especially when factoring in regulatory and security requirements.

Microsoft's Skype for Business brings together the familiarity of Skype with the enterprise-level security and control that businesses need. But what does the transition to Skype for Business mean for your company? Add to that the numerous considerations that must be taken into account: technical aspects such as the network, infrastructure and integration, and other aspects such as adoption and culture.

If the thought of migrating to Skype for Business seems overwhelming, join Sonus for an informative discussion about how to navigate the Microsoft UC landscape, what the transition to Skype for Business is really all about and key points to consider when planning your deployment.
The State of the State: Preparing for Next-Gen Communications Infrastructure




Date:

8/6/2015 11:00 AM New York / 4:00 PM London
Sponsors: HP
More information and registration

The breaking down of the age-old hardware-driven networking paradigm is driving new requirements for service providers and their vendor partners. This webinar will explore the ramifications of emerging software-centric networking trends like network functions virtualization (NFV) and software-defined networking (SDN) for what service providers now expect from their vendor partners. Openness, modularity, innovation and availability are terms that have dominated the telecom industry as far back as anybody can remember. With the evolution to more software-driven network and service architectures, what these terms mean in regards to what they actually deliver and how they deliver it is undergoing a profound transformation. This promises a vastly more dynamic and exciting market in communications – both for end users and for the service providers that serve them. Tune in to hear the capabilities vendors will need to succeed in delivering what service providers want in this emerging new environment.
How to Develop a Cloud-Centric Services Infrastructure




Date:

8/11/2015 11:00 AM New York / 4:00 PM London
Sponsors: Metaswitch
More information and registration

Web-scale companies such as Uber, Facebook, and Netflix have mastered the art of building scalable, agile cloud-native software architectures that auto-provision, auto-scale, auto-recover and recombine/mashup their application stack components. In contrast, Tier 1 providers are struggling to do the same thing. This ground-breaking webinar provides detailed advice on how CSPs can create a cloud-native application/NFV environment, including: migrating monolithic applications to microservices; shifting from stateful to stateless transaction processing, utilizing service discovery, and moving from closed to open architectures.
Carrier-Grade OpenStack Requirements for Managing the NFV Infrastructure




Date:

8/20/2015 11:00 AM New York / 4:00 PM London
Sponsors: HP
More information and registration

Understanding Why SDN Is Essential to NFV

NFV is focused on reducing TCO and improving agility using IT concepts of virtualization and cloud. SDN is focused on moving the network control plane into software. What they have in common is the moving of network function from proprietary hardware to software running on industry-standard servers and platforms. Both leverage standardized interfaces and processes to allow functions to be created, managed and orchestrated using automation tools.

In this webinar you will learn:

How to rationalize data center and network operator perspectives
How the roles of SDN controllers and orchestrators interact
The outstanding issues remaining in bringing SDN and NFV closer together
How the industry is responding to these issues
How HP's SDN solutions address NFV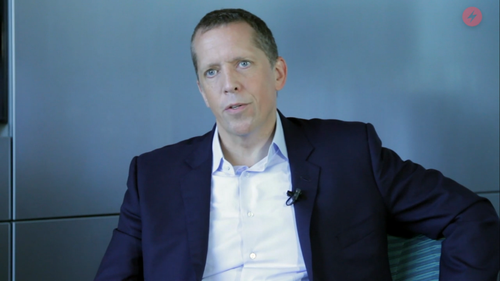 CLOUD / MANAGED SERVICES: Prepping Ethernet for the Cloud
Moderator: Ray LeMaistre Panelists: Jeremy Bye, Leonard Sheahan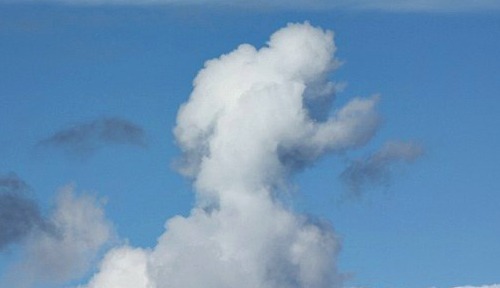 It's a Bird... It's a Plane... It's C-RAN!

More Slideshows













Webinar Archive
BETWEEN THE CEOs - Executive Interviews


Basil Alwan, President of IP Routing & Transport at Alcatel-Lucent, discusses virtualization, cultural challenges, the capex crunch and more with Light Reading founder and CEO Steve Saunders.


Guavus CEO Anukool Lakhina talks to Light Reading founder and CEO Steve Saunders about the role of operational analytics in the communications services and networking sectors, particularly in relation to IoT.





Cat Sense
Click Here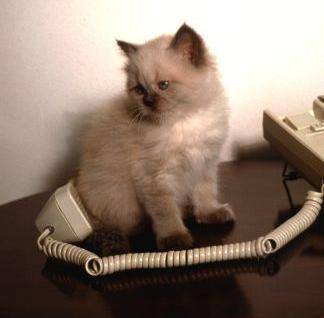 Can you hear me now?