Date / Time:

Thursday, May 4, 2017, 11:00 a.m. New York/ 4:00 p.m. London
Overview: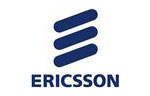 Speakers
Jim Hodges, Principal Analyst – Cloud and Security, Heavy Reading

Jan Häglund, Head, Technology Management, PA Network Applications, Ericsson

Dave Park, Head of Market Strategy & Solutions, Product Line Unified Data Management, Ericsson

Jonas Falkenå, Senior Expert, Application Architectures, Ericsson

Henrik Bäckström, Product Marketing Manager, Ericsson
How do you get it right? Business advantages and technical implications. 5G enables a wide range of new services, from support of massive media distribution to remote operation of machines and smart metering. This will result in very diverse requirements on the network. Characteristics such as latency, resilience, availability, performance, throughput and security will look very different depending on the type of service. Network slices with cloud-optimized applications and a very high degree of automation and resource orchestration are key capabilities to handle many requirements, and for 5G service delivery. During this webinar, Ericsson will present its view on cloud-optimized network applications and important related business and technology topics. These include the business values for service providers; 5G cloud data layer; and design principles for cloud-optimized network applications, including cloud native and automation.
Jim Hodges, Principal Analyst – Cloud and Security, Heavy Reading


Jim leads Heavy Reading's research on the impact of NFV on the control plane and application layers at the core and edge. This includes the evolution path of SIP applications, unified communications (UC), IP Multimedia Subsystem (IMS), session border controllers (SBCs), Diameter signaling controllers (DSCs), policy controllers and WebRTC. Jim is also focused on the network and subscriber impact of Big Data and Analytics. He authors Heavy Reading's NFV and SDN Market Trackers. Other areas of research coverage include Subscriber Data Management (SDM) and fixed-line TDM replacement. Jim joined Heavy Reading from Nortel Networks, where he tracked the VoIP and application server market landscape and was a key contributor to the development of Wireless Intelligent Network (WIN) standards. Additional technical experience was gained with Bell Canada, where he performed IN and SS7 network planning, numbering administration, technical model forecast creation and definition of regulatory-based interconnection models. Jim is based in Ottawa, Canada.
close this window
Jan Häglund, Head, Technology Management, PA Network Applications, Ericsson


Jan Häglund is head of technology management for Ericsson's network application (core network) products. He is responsible for technology strategies of virtual network functions and their evolution towards NFV/SDN and 5G. Jan joined Ericsson in 1993 and spent the first years of his career in applied software research and in system and software architecture roles. He has had several leadership positions in the company with business responsibility for investments in packet core, transport and network management hardware and software. Jan has international experience, both as the head of organizations based in Silicon Valley and from working in Tokyo with Japanese customers.
close this window
Dave Park, Head of Market Strategy & Solutions, Product Line Unified Data Management, Ericsson

Dave Park is Head of Market Strategy & Solutions for Ericsson's Unified Data Management product line. In that role he is responsible for the business and technology strategy for Ericsson's industry leading Subscriber Data Management and Policy Management portfolio. Dave is tasked with defining the future role of Subscriber Management and Policy in the 5G network and is a passionate advocate of the Networked Society and Internet of Things.

Dave joined Ericsson in 2012 leading initiatives in the areas of Wi-Fi, Mobile Enterprise and Small Cells. Prior to that Dave led product management and engineering activities at the Carrier Wi-Fi pioneer BelAir Networks (acquired by Ericsson in 2012). In those roles he drove the creation of the major Cable Company and Mobile Operator Wi-Fi initiatives. During his earlier career at Nortel Networks, STC Technology and Marconi Communications, Dave had roles including leading the development of long haul optical networks, development of radio base stations, and product management of wireless CPE. Dave started his career in England in research and development and holds multiple patents in the areas of mobile and optical networks. Dave has wide international experience, both as the leader of projects & teams based in Canada, France, Mexico, Spain, Sweden, UK & USA as well as working with customers in 6 continents.

In his spare time, Dave is a qualified ski racing coach & official as well as a keen boater and active outdoors person, hiker and cyclist.

Dave holds an M.Eng from the University of Surrey, Guildford, England.
close this window
Jonas Falkenå, Senior Expert, Application Architectures, Ericsson


Jonas Falkenå is a Senior Expert in Network Application Architecture, currently based in Stockholm, Sweden. He has over 15 years of experience of working with multimedia communication applications and solutions globally.Jonas joined Ericsson in 1999, and has worked actively in standardization, ETSI & 3GPP, as well as within Ericsson R&D organizations. Jonas has held chief architect positions for Ericsson's communication services (IMS & WebRTC) portfolio, in the areas of implementation architecture and network architecture. Jonas holds several patents in the areas of IMS based services and routing.

His current focus is to drive technology strategies for Ericsson's portfolio of cloud optimized network applications.

Jonas studied at the Royal Institute of Technology in Stockholm, majoring in computer engineering and minoring in business economics.
close this window
Henrik Bäckström, Product Marketing Manager, Ericsson

Henrik Bäckström works as a Product Marketing Manager at Business Area Digital Services and is based in Sweden. He has 18 years of experience of working in various marketing and product management roles covering fixed access and several core network products. His work has included a broad spectrum of marketing assignments including the preparation of product launches, communications, event management and many other go-to-market activities. Henrik's current assignment is product marketing for cloud infrastructure and network applications.He has worked for Ericsson since 1999, starting with product management and commercial management. Henrik has a MSc BA from Stockholm University.

close this window



Webinar Archive Registration
To register for this webinar, please complete the form below. Take care to provide all required information (indicated in

red

). Press Register to complete your registration. If you have already registered for our site or for one of our webinars, you may login to register without re-entering your information.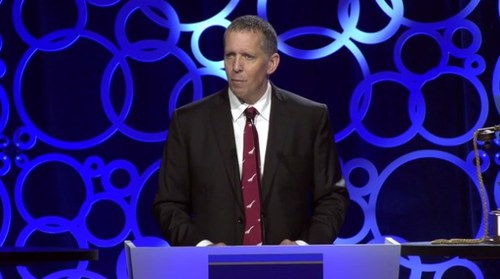 Charting the CSP's Future
Six different communications service providers join to debate their visions of the future CSP, following a landmark presentation from AT&T on its massive virtualization efforts and a look back on where the telecom industry has been and where it's going from two industry veterans.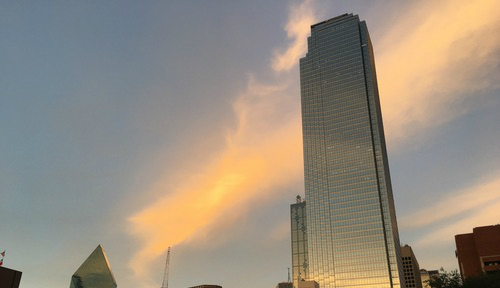 Pics: Rubber Ducks & SD-WAN Take Dallas

More Slideshows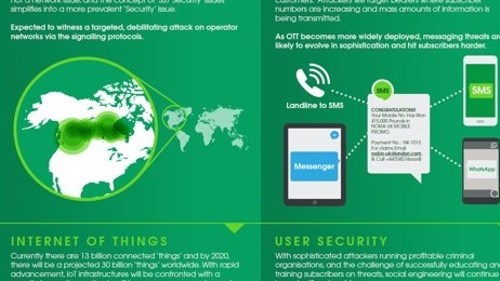 BETWEEN THE CEOs - Executive Interviews


Following a recent board meeting, the New IP Agency (NIA) has a new strategy to help accelerate the adoption of NFV capabilities, explains the Agency's Founder and Secretary, Steve Saunders.




One of the nice bits of my job (other than the teeny tiny salary, obviously) is that I get to pick and choose who I interview for this slot on the Light Reading home ...





Some of You Can Relate
Click Here