Date / Time:

Wednesday, March 8, 2017, 10:00 a.m New York / 3:00 p.m London
Overview: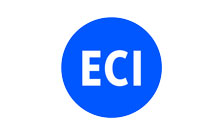 Speakers
Physical integration of DWDM optics on IP routers has existed for many years in niche applications but has never taken off into mainstream adoption. While there is currently some resurgence in physical integration for shorter-reach metro data center interconnect (DCI) applications, many of the historical drawbacks remain. Heavy Reading research shows that the greater application, by far, is in keeping IP and optical layers physically separate but tightly coupling management and control. This new approach (network disaggregation) provides a host of benefits to operators while side-stepping the biggest challenges posed by physical integration.
This webinar provides a deeper look at multi-layer and multi-vendor IP and optical layer integration including both the technology enablers and the key applications and use cases driving operator demand. Topics will include:
Where does physical integration make sense in the network and where is it problematic?
What are the primary benefits of physical disaggregation of IP and optical layers?
What are the primary use cases and application for IP and optical integration via SDN?
What are some current real-world examples of operators using this type of architecture?
What are the key enabling hardware innovations for a flexible, agile optical layer?
Why is the northbound interface between controllers and orchestration/OSS so important for multi-vendor interoperability?
Sterling Perrin, Principal Analyst – Optical Networking & Transport, Heavy Reading


Sterling has more than 15 years' experience in telecommunications as an industry analyst and journalist. His coverage area at Heavy Reading is optical networking, including packet-optical transport. He also authors Heavy Reading's Packet-Enabled Optical Networking Market Tracker and Next-Gen Core Packet-Optical Market Tracker. Sterling joined Heavy Reading after five years at IDC, where he served as lead optical networks analyst, responsible for the firm's optical networking subscription research and custom consulting activities. Prior to IDC, Sterling worked for Standard & Poor's, where he delivered global industry analysis on a range of IT segments. He is a former journalist and editor at Telecommunications Magazine, and has also done consulting work for the research firm Current Analysis. Sterling is a frequent speaker at telecom industry events and a highly sought-after source among the business and trade press.
close this window
Scott Wilkinson, Senior Director, Portfolio Marketing, ECI Telecom


Dr. Wilkinson has deep experience in the telecommunications and technical startup fields, with positions held ranging from deeply technical systems engineering to entirely customer-focused marketing leads. A recognized public speaker and writer as well as a detail-oriented team leader, Dr. Wilkinson has been successful in companies ranging from Fortune 100 to small startups with less than 50 employees. Dr. Wilkinson's career includes significant interaction with major carriers in the United States as well as experience with rural telcos, utilities, and municipalities.
close this window
Yaron Bielous, VP Cyber Security Line of Business


During the pasts 30 years, Yaron has acquired significant expertise in cutting-edge Security, Networks, Data Center and Internet technologies, and has followed numerous IT transformations with emerging disruptive technologies. For many of them held hi-level Product Management & Marketing in global companies including Radware and NetReality, where he helped disrupt the market with his innovative product vision and delivery upon customer needs, while building a go-to-market strategy & market awareness. During his career, he successfully led multiple M&A transactions, resulting in an accelerated growth for his companies.
close this window
John Loveland, Security Strategies, Verizon
A technology industry veteran with over 25 years of experience, John leads the security solutions strategy for Verizon Enterprise Solutions. He has extensive experience in working with public, private and start-up companies, and government agencies.

A pioneer in the data and information risk management disciplines, he has led global teams in the delivery of cybersecurity, data privacy, compliance, and e-discovery; and enterprise content management solutions for clients.

John joined Verizon from a firm he founded that provided information consulting services to large multi-national clients. Prior to that, he led the Information Risk Management, eDiscovery and Computer Forensics practices in the East region for both PwC and Navigant Consulting.

Earlier in his career, John founded and sold a computer forensics and cyber security consultancy. He began his career as a strategy consultant with KPMG in the telecommunications industry before serving as a senior business development executive for several prominent Silicon Valley technology companies including Tellme Networks and NorthPoint Communications. John is a frequent speaker and published author and has testified as a cybersecurity expert in both federal and state courts.
close this window
Adam Saenger, Vice President, Global Product Development & Management, Level 3 Communications


Adam Saenger is Vice President, Global Product Development & Management for Level 3 Communications, with responsibility for leading all aspects of Level 3's global solutions development in addition to lifecycle product management responsibility for the company's Customer Interaction Strategy and Adaptive Network Control Solutions. Prior to his current role, Adam spent 16 years in various marketing executive leadership positions at tw telecom.
close this window
Pierre-Louis Biaggi, Vice President, Connectivity Business Unit, Orange Business Services


Pierre-Louis Biaggi is in charge of the Connectivity Business Unit, tasked with growing the business in this market through an aggressive strategy both in France and internationally around hybrid networks and software-defined networks. Before joining Orange Business Services ten years ago, Pierre-Louis held various positions in the telecom/IT industry, including stints at Bosch Telecom, Alcatel-Lucent and NextiraOne.

close this window



Webinar Archive Registration
To register for this webinar, please complete the form below. Take care to provide all required information (indicated in

red

). Press Register to complete your registration. If you have already registered for our site or for one of our webinars, you may login to register without re-entering your information.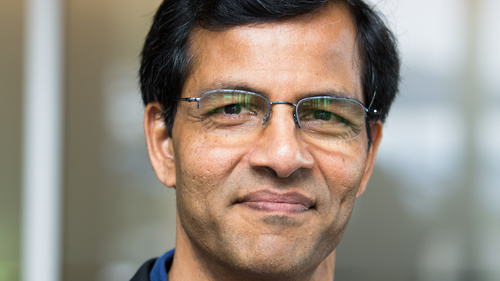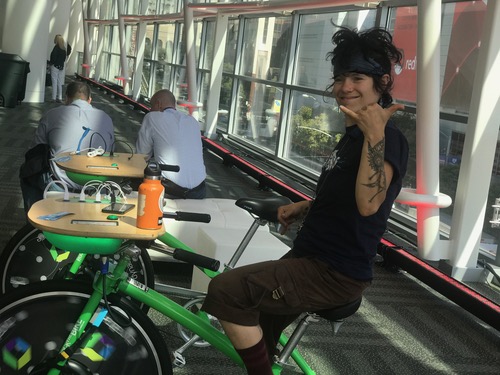 Photos: Red Hat Gets Hot & Sweaty

More Slideshows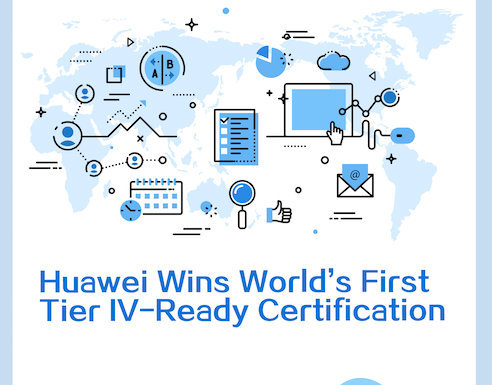 Now How Do I Order More Treats...
Click Here