Date / Time:

Tuesday, February 21, 2017, 12:00 p.m. New York/5:00 p.m. London
Overview:
Speakers
Sterling Perrin, Principal Analyst – Optical Networking & Transport, Heavy Reading

Chris Lewis, Product Manager, Cisco Systems, Inc.

Alastair Johnson, Principal Solution Architect, Nuage Networks

Mark Weiner, Chief Marketing Officer, Versa Networks

Ramesh Prabagaran, Vice President of Product Management
Software-defined WAN describes a new trend in building overlay SDN networks over existing broadband and MPLS networks to provide many of the features and functions that businesses are used to getting but in simpler networks and at a lower price point. This webinar focuses on the opportunities for service providers in offering SD-WAN services to their customers, including the best path for moving forward.
Experts from four of the leading SD-WAN suppliers will address the most critical service provider topics including:
What are the key benefits of SD-WANs for enterprise customers?
What are some best practices and learnings from operator early adopters of SD-WAN services?
How can operators move beyond basic MPLS arbitrage to a more strategic use of SD-WAN as a revenue stream?
How can SDN- and NFV-based architecture improve service velocity and flexibility for both service providers and their customers?
Can SD-WANs improve resiliency for applications and services?
What are the security requirements for SD WANs and what is the value for services providers in being able to deliver a fully managed SD-WAN and security solution?
What are the different form factors available for building and selling SD-WAN services, and what are the benefits and challenges of each? And how does multi-tenancy play in that?




   

 

Sterling Perrin, Principal Analyst – Optical Networking & Transport, Heavy Reading
Sterling has more than 15 years' experience in telecommunications as an industry analyst and journalist. His coverage area at Heavy Reading is optical networking, including packet-optical transport. He also authors Heavy Reading's Packet-Enabled Optical Networking Market Tracker and Next-Gen Core Packet-Optical Market Tracker. Sterling joined Heavy Reading after five years at IDC, where he served as lead optical networks analyst, responsible for the firm's optical networking subscription research and custom consulting activities. Prior to IDC, Sterling worked for Standard & Poor's, where he delivered global industry analysis on a range of IT segments. He is a former journalist and editor at Telecommunications Magazine, and has also done consulting work for the research firm Current Analysis. Sterling is a frequent speaker at telecom industry events and a highly sought-after source among the business and trade press.

close this window

Chris Lewis, Product Manager, Cisco Systems, Inc.
Chris Lewis brings more than 25 years' experience in the computer networking industry to his role as Product Manager in the Service Provider Group at Cisco. In this position Mr. Lewis is responsible for defining and managing the Virtual Managed Services solution strategy and development at Cisco.

Prior to joining Cisco, Mr. Lewis worked as Vice President of International Operations at Thomson Financial, responsible for international network operations and held several posts in engineering at Reuters. He is the author of three books on networking, two published by McGraw Hill and one by Cisco Press.

Mr. Lewis holds a Bachelor of Science degree in Electrical Engineering from Brunel University in England and a Master of Business Administration degree from City University in London, as well as being CCIE #16364.

close this window

Alastair Johnson, Principal Solution Architect, Nuage Networks
Alastair Johnson's (AJ) focus is working directly with customers to introduce, explain and expand technology based on the Nuage Networks portfolio of products – solving customer problems through new, innovative WAN services for enterprises and service providers targeting the enterprise market.

close this window

Mark Weiner, Chief Marketing Officer, Versa Networks
Mark Weiner is chief marketing officer at Versa Networks, where he brings over twenty years of leadership and market creation experience in the networking, security, cloud and data center sectors.Prior to joining Versa, Mark served as CMO/VP of marketing at Centrify, StorSimple (acquired by Microsoft), Virtela (acquired by NTT), NetScaler (acquired by Citrix), and Redback Networks (RBAK), as well as led marketing for multiple business units at Cisco. He is also an adjunct professor at Santa Clara University. Mark holds an MBA from Santa Clara University and a Bachelor of Science degree from the University of California, Berkeley.

close this window

Ramesh Prabagaran, Vice President of Product Management, Viptela
Ramesh Prabagaran has a track record of bringing disruptive and innovative networking products to market focused on carriers and enterprises. At Viptela he is responsible for the product strategy, vision and execution along with strategic partnerships. Prior to Viptela, Ramesh was at Juniper Networks as a senior product line manager establishing the product vision for enterprise and datacenter routing products (M and MX Series), and WAN-focused solutions for Fortune 100 companies.

Ramesh holds a Master of Science in Computer Engineering from University of Kansas, and a Master of Business Administration from the Haas School of Business at UC Berkeley.

close this window


Webinar Archive Registration
To register for this webinar, please complete the form below. Take care to provide all required information (indicated in

red

). Press Register to complete your registration. If you have already registered for our site or for one of our webinars, you may login to register without re-entering your information.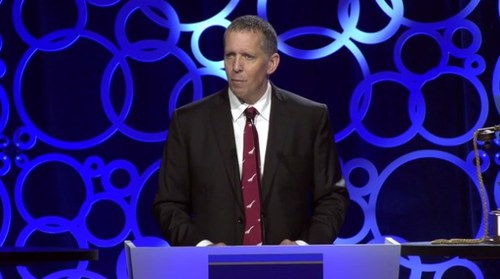 Charting the CSP's Future
Six different communications service providers join to debate their visions of the future CSP, following a landmark presentation from AT&T on its massive virtualization efforts and a look back on where the telecom industry has been and where it's going from two industry veterans.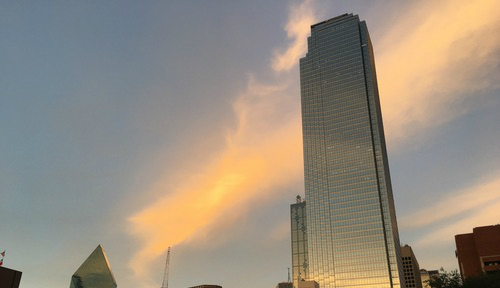 Pics: Rubber Ducks & SD-WAN Take Dallas

More Slideshows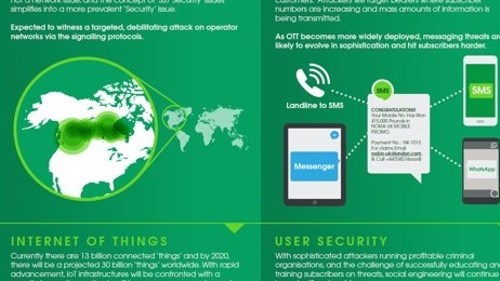 BETWEEN THE CEOs - Executive Interviews


Following a recent board meeting, the New IP Agency (NIA) has a new strategy to help accelerate the adoption of NFV capabilities, explains the Agency's Founder and Secretary, Steve Saunders.




One of the nice bits of my job (other than the teeny tiny salary, obviously) is that I get to pick and choose who I interview for this slot on the Light Reading home ...





Some of You Can Relate
Click Here