Date / Time:

Thursday, December 15, 2016, 11:00 a.m. New York / 4:00 pm London
Overview: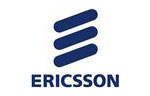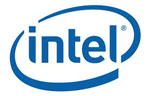 Speakers
Steve Bell, Senior Analyst, Heavy Reading

Kevin D. Johnson, Managing Director of Data Center and Cloud Solutions, Service Provider Group, Intel Corporation

Manish Jindal, VP, Head of Technology and Strategy Development
Ericsson, North America
No one denies the tremendous changes brought about by the Networked Society. Once a vision, but now a reality, the Networked Society projects a world with over 28 billion connected devices, providing services for everything from meter reading to connected cars. This Internet of Things (IoT) brings the promise of a connected world, supported by advanced networks and infrastructure, including 5G and Cloud. Together, 5G, Cloud and IoT provide the necessary speed, latency and flexibility to make certain complex new applications work better, every time.
But what are some of the new applications that we can expect to see in the near future? Join Ericsson and Intel on this not to be missed webinar to learn about the combined power of 5G, IoT and Cloud. We will explore key topics such as:
The capabilities of 5G, IoT and Cloud and their impact on the Networked Society
Compelling use cases in areas of healthcare, transportation and drones
The benefits of each use case – both in terms of business efficiencies and enhanced consumer experiences
This webinar event will benefit anyone interested in learning more about how 5G and Cloud are enabling new revenue streams through IoT. You'll see how these technologies come together to enhance business opportunities across multiple industry verticals.
Steve Bell, Senior Analyst, Heavy Reading


Steve's coverage at Heavy Reading includes the Internet of Things (IoT) and related technologies, focusing on the evolution of the mobile Internet and its impact on digital life. Steve joins Heavy Reading with more than two decades of experience as a strategy, marketing and technology advisor, analyst, speaker and commentator on the mobile Internet and the emerging IoT space. He previously worked with Motorola in Germany, the U.K. and the U.S., where he led technology roadmapping, strategy, product and business development teams that developed 2G, 3G and 4G cellular devices for the global market. In addition, Steve is an entrepreneur who has founded two companies: KeySo Global LLC, an analysis and advisory firm specializing in strategy, marketing and innovation, with a focus on mobile technology; and My City Tag LLC, a digital city services platform with an initial market focus on parking. Steve holds a First Class B.A. Honors degree in Business from Kingston University, England.
close this window
Kevin D. Johnson, Managing Director of Data Center and Cloud Solutions, Service Provider Group, Intel Corporation


Kevin D Johnson, Managing Director of Data Center and Cloud Solutions, Service Provider Group, Intel Corporation. Johnson is responsible for Intel technology solutions in data center and cloud services for the global communications and cloud service provider sectors.

Johnson's specialty is business model innovation and business transformation in today's hyper-competitive pervasive cloud world. Companies using a proactive technology journey to stay competitive are shown to substantially improve their bottom-line. This includes productivity advantage of new technology, cloud services migration advantage, data center modernization, data center consolidation, new hyper-scale data center scale agility, device-to-cloud optimization, and many others, all being key areas of investment in today's enterprise and service provider business dynamic. Key ingredients of next generation data center solutions include power-efficient Intel Xeon® processors for reliable high-performance computing, Solid-State Disk technology for superior read-write memory performance, 10 and 40GbE+ Network interconnect technology, Software-Defined-Networking for efficient routing of traffic patterns, and both commercial and open-sourced OS and middleware for efficient programmability.

Johnson brings 20+ years of skill and experience capturing new market growth using advanced technology products. He led the creation on the global market-analysis looking across the communications sector for hot spots for business growth. He built a viable supply-line program, leading to the creation of the Intel Communications Alliance program for the intelligent systems market. His current focus is developing the technology solutions strategy for Intel and key ecosystems partners for the communications sector.

Johnson is an engineer by trade, technology executive by career. Influencing industry avenues, he has spoken in numerous conferences on technology trends that impact businesses bottom-line.

Johnson has held leadership positions in corporate and entrepreneurial start-ups, strategic planning, engineering, product innovation and development, operations, sales, and marketing.

Johnson holds a Bachelor of Science in Engineering from Oregon State University and a Master of Business from the University of Portland.
close this window
Manish Jindal, VP, Head of Technology and Strategy Development, Ericsson, North America


Manish Jindal is Head of Technology Strategy Development for Ericsson in North America. In this role, he is responsible for driving strategy development for Ericsson in the United States and Canada, as well as driving growth by leveraging advanced technologies.

With 25 years of experience in the communications industry, Jindal has held multiple responsibilities in Product Development, Product Management, Solution Development and Technology. He most recently served as Chief Technology Officer for Ericsson's Broadband and Media Account customer unit.

Prior to joining Ericsson, Jindal was responsible for End-to-End Solutions Architecture for Nokia Networks in North America. In this capacity, he worked with operators in planning their network evolution across the breadth of technologies in support of their business objectives. Jindal also served as Chief Technology Officer for the Sprint and United States Sub Region.

Jindal also served in technology leadership roles at Nortel Networks and various start-up companies.

Manish holds a BS in Computer Science from Birla Institute of Technology in MERSA, India, and a Masters in Computer Science and Telecommunications from the University of Missouri.
close this window
Paul Stevens, Marketing Director, Advantech Networks & Communications Group


Paul is Marketing Director for Advantech's Networks & Communications Group. Paul has focused on technology marketing roles since he joined Advantech in 2002. Prior to that he was European Marketing Manager at Motorola where he managed partner initiatives and helped evangelize new technology introductions. He is actively focused on helping build out Advantech's NFV ecosystem. He studied Electrical and Electronic Engineering in the UK.

close this window



Webinar Archive Registration
To register for this webinar, please complete the form below. Take care to provide all required information (indicated in

red

). Press Register to complete your registration. If you have already registered for our site or for one of our webinars, you may login to register without re-entering your information.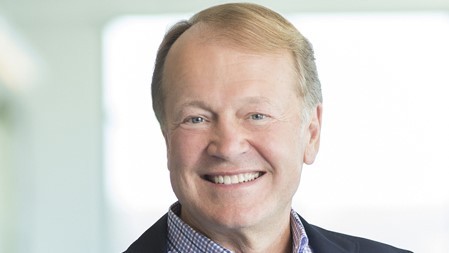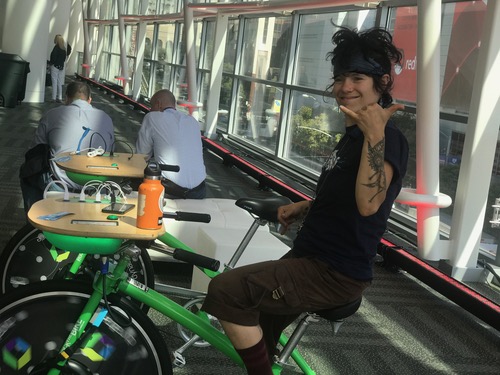 Photos: Red Hat Gets Hot & Sweaty

More Slideshows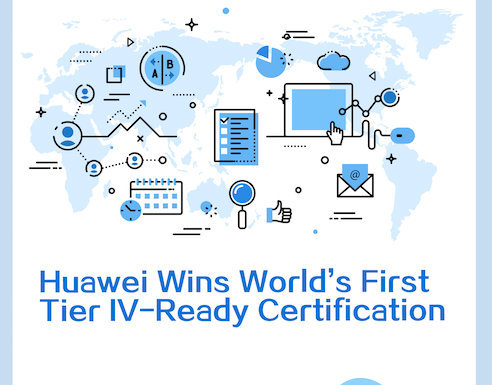 We've All Been There
Click Here