Date / Time:

Tuesday, October 4, 2016, 10:00 a.m. New York / 3:00 p.m. London
Overview: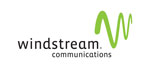 Speakers
Brian Santo, Senior Editor, Test & Measurement/Components, Light Reading

Michael McCallen, PLM Director Virtualized Intelligence, Viavi Solutions

Mike Hoyt, Senior Vice President – Internet Protocol Engineering, Windstream
In today's networks, the challenges faced by network operations teams are increasing, especially when trying to view collected data in a meaningful way, and then using that information to better enable operations teams' day-to-day activities. While ensuring that SLAs are being met is important, placing focus on the end user to make certain they are receiving the best QoS possible is even more critical. With the introduction of SDN, performance monitoring systems will become even more crucial to assure network efficiency and QoS. A heavy emphasis is now being placed on participants in this ecosystem to collaborate on what each element should provide in order to maximize not only development efficiency, but customer experience.
In this webinar you will:
learn how an assurance solution can be integrated into a real time network OSS view
take a deep dive into the emerging technology and how it will improve that capability set for emerging SDN and 5G networks
Brian Santo, Senior Editor, Test & Measurement/Components, Light Reading


Santo joined Light Reading on September 14, 2015, with a mission to turn the test & measurement and components sectors upside down and then see what falls out, photograph the debris and then write about it in a manner befitting his vast experience. That experience includes more than nine years at video and broadband industry publication CED, where he was editor-in-chief until May 2015. He previously worked as an analyst at SNL Kagan, as Technology Editor of Cable World and held various editorial roles at Electronic Engineering Times, IEEE Spectrum and Electronic News. Santo has also made and sold bedroom furniture, which is not directly relevant to his role at Light Reading but which has already earned him the nickname 'Cribmaster.'
close this window
Michael McCallen, PLM Director Virtualized Intelligence , Viavi Solutions


Michael McCallen is a PLM Director at Viavi Solutions and is currently focused on improving Quality of Experience for Transport Ethernet networks. Michael is responsible for the EtherASSURE and Smart SFP portfolio. EtherASSURE, PacketPortal-IV and JMEP provide carrier-level service and application assurance for Mobile & Business Service networks. These flexible and scalable solutions for service assurance provide extensive performance monitoring capabilities. Michael has previous experience with network operations, administration, and management (OAM); network and product architecture; and metro WDM solutions. A 28-year veteran of the networking industry, he worked for Nortel Networks before joining Viavi Solutions. He holds a bachelor's degree in physics and mathematics from The University of Toronto and is a board member of CENGN.
close this window
Mike Hoyt, Senior Vice President – Internet Protocol Engineering, Windstream


Mike Hoyt is senior vice president of Internet protocol engineering for Windstream. He is responsible for building and sustaining the company's large-scale Multiprotocol Label Switching-based Internet Protocol network. Hoyt joined Windstream as vice president of IP Engineering in November 2013 with experience building some of the world's largest IP networks in North America, Latin America, Asia and Europe. He came to the company from Level 3 Communications where he was vice president of data, voice and enhanced services engineering. He had previously served as vice president of IP engineering at Global Crossing, network operations manager at GTE Internetworking, and information technology manager at Comcast. He holds a bachelor's degree in marketing from Arizona State University.
close this window


Webinar Archive Registration
To register for this webinar, please complete the form below. Take care to provide all required information (indicated in
red
). Press
Register
to complete your registration. If you have already registered for our site or for one of our webinars, you may
login
to register without re-entering your information.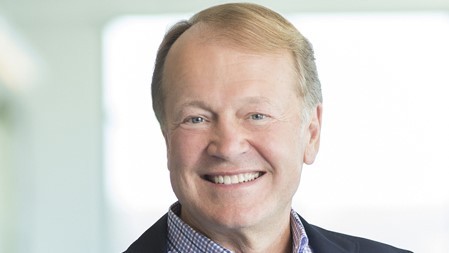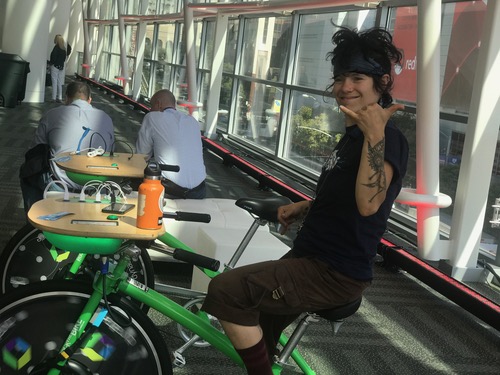 Photos: Red Hat Gets Hot & Sweaty

More Slideshows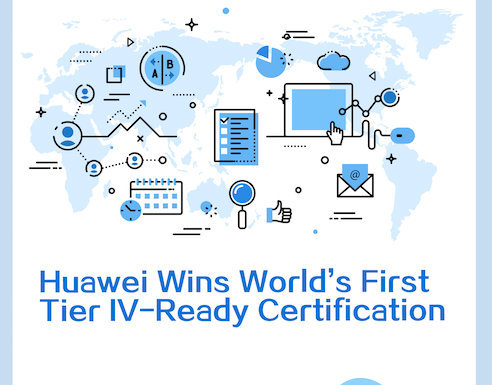 We've All Been There
Click Here