Date / Time:

Wednesday, September 21, 2016, 11:00 a.m. New York / 4:00 p.m. London
Overview: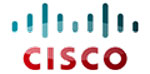 Speakers
Alan Breznick, Cable/Video Practice Leader, Light Reading

Dr. Nagesh Nandiraju, Director, Network Architecture, Comcast

Dean Stoneback, Senior Director of Engineering, SCTE

Samir Parikh, Vice President of Product Management, Nokia

Gregory G. Smith, Senior Marketing Manager, Service Provider Marketing, Cisco
Seeking to reduce custom hardware costs, increase network flexibility and boost operational efficiencies, cable operators are now exploring ways to virtualize many parts of the cable HFC infrastructure, including data centers, edge facilities and – soon – even the access network itself. While all of this has been explained before, what's far less well known is that virtualization technologies like SDN and NFV can produce other important benefits for cable – namely, significantly less energy consumption and lower energy costs.
In this session, we will examine the various factors that cable operators should consider when deploying virtualized hardware, with a strong focus on the energy-savings opportunities of such moves. Part of our special "Energy 2020 Innovations initiative with SCTE/ISBE," this webinar will offer a broad analysis of the various concepts surrounding virtualization, with a deep dive into the specific areas that will have the greatest impact on energy consumption. In particular, the webinar will delve into such key areas as video transcoding and processing, distributed access architecture (DAA), new energy control protocols and the role of DOCSIS MAC and upper layer processing in the hardware vs. software debate, among other things.
Alan Breznick, Cable/Video Practice Leader, Light Reading


Alan Breznick has tracked the media, telecommunications, broadband, and consumer electronics industries for more than 20 years. Before switching over to Heavy Reading in 2007, he was the original editor of Light Reading Cable Website and founding author of Heavy Reading's Cable Industry Insider. At Heavy Reading, he primarily focuses on cable/MSO services, technologies, and networks, as well as IPTV infrastructure. Alan was formerly a broadband analyst for Kinetic Strategies and a contributing analyst for One Touch Intelligence. He previously reported for Communications Daily, Cable World, Multichannel News, Broadband Daily, Crain's New York Business, and Genuine Article Press, among other publications.
close this window
Dr. Nagesh Nandiraju, Director, Network Architecture, Comcast


Dr. Nagesh Nandiraju is responsible for developing and driving next-generation network architectures and strategy for Comcast's commercial and residential services. He has published more than 40 technical papers and has six patents issued and pending. He actively participates in MEF, Cablelabs, IEEE and ITU standardization activities. Dr. Nandiraju's primary interests are in the broad area of wired and wireless networking, specifically focusing on network function virtualization, software defined networking and QoS in integrated networks. Prior to joining Comcast he worked with Amazon Web Services, ARRIS and Motorola. Earlier in his career he worked with the Corporate R&D group of Qualcomm Inc., where he worked on wireless mesh networks, LTE and high-altitude platforms.
close this window
Dean Stoneback, Senior Director of Engineering, SCTE


Dean Stoneback is responsible for the development of standards and operational practices for the broadband communications industry, with specific targets that include: reducing energy usage through the Energy 2020 program; assuring that networks are ready for DOCSIS 3.1 deployments; enabling advanced and IP video services; and supporting the migration of networks from coax to fiber delivery.

Prior to joining SCTE/ISBE in 2014, Dean spent 26 years with the Jerrold division of General Instrument, Motorola and ARRIS. As a senior manager with ARRIS, he most recently was responsible for systems analysis and architecture development for transmission products for the cable industry, including optics, RF, Ethernet and PON products. During his career he has focused primarily on fiber optic, RF and PON transmission systems and has experience in systems engineering, hardware design, and system integration and test.

Dean was editor of and a contributor to the Third Edition of the NCTA Recommended Practices for Measurements on Cable Television Systems in 2002 and the secretary and a contributor to the SCTE Measurement Recommended Practices for Cable Systems, Fourth Edition in 2012. He co-authored a book on the return path entitled, "Broadband Return Systems for Hybrid Fiber/Coax Cable TV Networks." A longtime participant in the SCTE Standards Program, he was the recipient in 2012 of the SCTE Excellence in Standards award. Dean received a B.S.E.E. degree from Geneva College in Beaver Falls, PA in 1988 and his M.S.E.E. degree from Drexel University in Philadelphia, PA in 1993.
close this window
Samir Parikh, Vice President of Product Management, Nokia


Samir has more than 15 years of product management and engineering experience in the networking and telecommunications industry. Samir joined Nokia by way of their acquisition of Gainspeed where he was Vice President of Product Management. Prior to Gainspeed, he was Director, Product Management for the Carrier Routing System (CRS) product line at Cisco. In this role Samir was responsible for corporate strategy for the service provider core routing market.

During his tenure at Cisco Systems, he also served as Software Engineer, Product Manager and Product Line Manager in Cisco Service Provider Routing Technology Group.

Samir holds a B.S in Computer Engineering from the Georgia Institute of Technology.
close this window
Gregory G. Smith, Senior Marketing Manager, Service Provider Marketing, Cisco


Greg Smith leads the portfolio marketing team for Cisco's physical and virtual infrastructure products and is currently focused on the industry transition to open network architecture. Prior to joining the marketing department, he spent five years in the Boston and New York City offices as a Systems Engineer selling carrier solutions to emerging and competitive providers. Before joining Cisco, he held various software development and product marketing roles in the networking and telecommunications industry.

Greg was elected to the part-time New Hampshire House of Representatives in November 2014 and serves on the House Executive Departments and Administration committee. Representing the towns of Pelham and Hudson, his personal areas of legislative interest are reforming New Hampshire's civil forfeiture laws and ensuring government transparency and accountability.

close this window



Webinar Archive Registration
To register for this webinar, please complete the form below. Take care to provide all required information (indicated in

red

). Press Register to complete your registration. If you have already registered for our site or for one of our webinars, you may login to register without re-entering your information.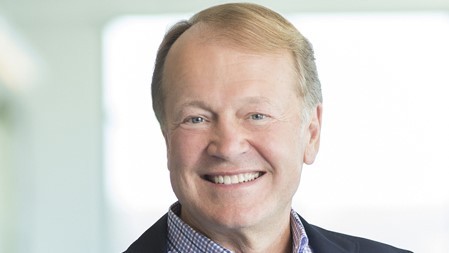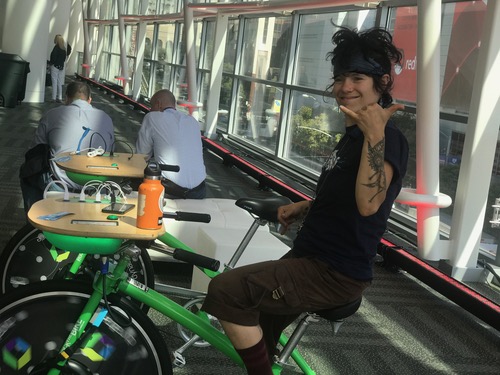 Photos: Red Hat Gets Hot & Sweaty

More Slideshows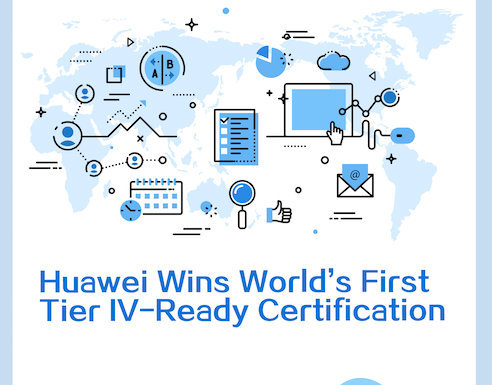 We've All Been There
Click Here