Date / Time:

Thursday, October 6, 2016, 11:00 a.m. New York / 4:00 p.m. London
Overview: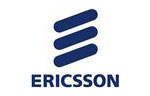 Speakers
Patrick Donegan, Chief Analyst, Heavy Reading

Earl Villanueva, Managing Director, North American Cloud Services, Ericsson

Jason S. Boswell, CISSP, Director, Security Practice, North America, Ericsson
The business benefits of moving to the cloud are well documented. In addition to the direct financial benefits including reduced capex, opex and headcount, there are other business advantages such as agility and efficiency. Because of these key benefits, IT leaders no longer see deploying cloud technology as a choice. In fact, in a recent study by Ericsson ConsumerLab called "Work in the Cloud", they expressed fear of being left behind by not adopting it. In that study 52 percent of IT decision makers say they plan to accelerate cloud implementation during the next 3 years.
So the key question about migrating to the cloud is not "if", but "when" and "how". The first step in that process is to determine which applications should remain in your data center, which ones should move to the private cloud, and which ones should move to the public cloud. The second step in that process is determining whether your data and applications are cloud ready. Companies need to modernize their data and applications so they are written in contemporary and compatible code that is usable in a cloud environment. Next, they need to perform the actual movement of those applications from legacy systems over to the cloud in an organized and efficient process. And finally, they need to be able to make sure their applications and data are safe in the cloud. More than traditional security, companies need to be certain that they have the best policies and governance tools to ensure the integrity of their cloud data and applications even down to the micro-services and container level.
Join us to learn about the best ways to ensure the migration of your applications and data to the cloud goes as smoothly as possible. We'll be discussing tips, tools and best practices that have been proven to make certain your data and applications are modernized, migrated smoothly and are secure.
Patrick Donegan, Chief Analyst, Heavy Reading


Patrick has more than 20 years' experience as a telecom analyst and strategist. His coverage areas at Heavy Reading include mobile backhaul networks and mobile network security. He also authors Heavy Reading's Ethernet Backhaul Market Tracker. Patrick chairs Light Reading's Mobile Network Security Strategies conference series and is co-chair of Light Reading's Backhaul Strategies for Mobile Operators conference series. Patrick joined Heavy Reading in 2005 after five years at Nortel Networks, where he was a senior manager of strategic planning for the company's wireless business – spanning GSM, CDMA, UMTS, WiMax, and other wireless technologies. Prior to Nortel, he spent two years in business research for Motorola's Corporate Strategy Office in EMEA and two years as a wireless analyst for the Yankee Group. As a journalist, he was deputy editor of Public Network Europe from 1990-1995 and editor of Mobile Communications International from 1995-1997. Patrick holds a BA in industrial relations and politics from the University of Kent at Canterbury. He is based in the UK.
close this window
Earl Villanueva, Managing Director, North American Cloud Services, Ericsson


Earl manages the North American Cloud Services unit for Ericsson. In previous roles, he has worked with clients across mature markets in North American, Australia and Asian as well as emerging markets in Latin America, South East Asia, South Asia and the Middle East. Earl's global experience is complemented by an MBA from the University of the Philippines and an MSE from Wharton and Penn Engineering at the University of Pennsylvania.
close this window
Jason S. Boswell, CISSP, Director, Security Practice, North America, Ericsson


Jason Boswell carries 18 years of security design, analysis, consulting and sales experience in Tier 1 & 2 carriers, government, ISP, and enterprise networks. He has worked with many technology types and network architectures, bringing a diverse and deep background to the table. He has worked in "next gen" telecom since landlines began migrating to Voice over Frame Relay and in network security since the early days of stateless firewalls and manual IPSec. His career began at Lucent Technologies and Bell Labs, as a Distinguished Member of Consulting Staff. He was the Head of Security Sales, NAM, at Nokia Siemens Networks and later was the Chief Architect, NAM for Global Service Providers at Symantec Corporation. Currently, he is the Director of the North American Security Practice for Ericsson.

close this window



Webinar Archive Registration
To register for this webinar, please complete the form below. Take care to provide all required information (indicated in

red

). Press Register to complete your registration. If you have already registered for our site or for one of our webinars, you may login to register without re-entering your information.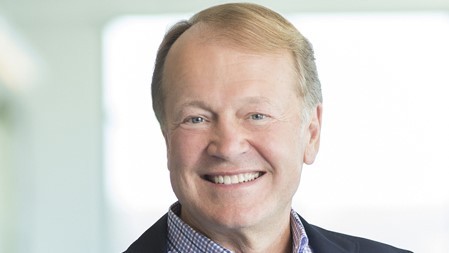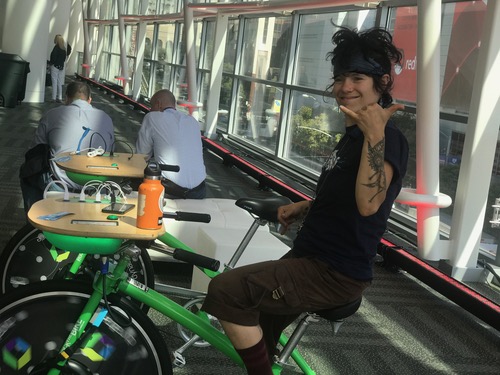 Photos: Red Hat Gets Hot & Sweaty

More Slideshows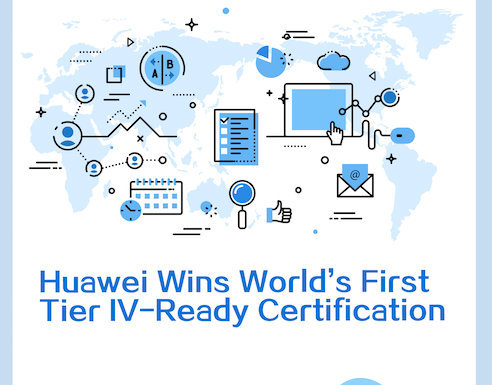 We've All Been There
Click Here