Date / Time:

Thursday, October 13, 2016, 12:00 p.m. New York / 5:00 p.m. London
Overview: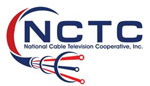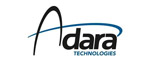 Moderator
Speakers
Now that cable operators have started striking carriage deals with Netflix, Hulu and other OTT video players, the Berlin Wall between traditional pay-TV service and online video has finally begun to tumble. Cable providers are increasingly crafting broadband video packages and integrating Internet video content into their broader multiscreen video offerings. But providers are still seeking ways to make the most of their traditional TV programming by distributing across the ever-growing number of video devices. In this webinar, video experts will discuss how small and independent cable operators can manage and monetize their TV Everywhere offerings more efficiently and effectively with the help of NCTC and its partners.
Alan Breznick, Cable/Video Practice Leader, Light Reading


Alan Breznick has tracked the media, telecommunications, broadband, and consumer electronics industries for more than 20 years. Before switching over to Heavy Reading in 2007, he was the original editor of Light Reading Cable Website and founding author of Heavy Reading's Cable Industry Insider. At Heavy Reading, he primarily focuses on cable/MSO services, technologies, and networks, as well as IPTV infrastructure. Alan was formerly a broadband analyst for Kinetic Strategies and a contributing analyst for One Touch Intelligence. He previously reported for Communications Daily, Cable World, Multichannel News, Broadband Daily, Crain's New York Business, and Genuine Article Press, among other publications.
close this window
Joseph D. Nucara, P.Eng, M.B.A., CEO, Adara Technologies


As Chief Executive Officer, Joseph provides leadership in business strategy, finance and sales & marketing. He was formerly Vice President, Worldwide Marketing for the Broadband Networks division of the $40+ billion electronics giant, Philips Electronics. After helping divest this business unit to C-COR (now Arris) in 2002, Joseph was retained by the Philips board to help develop a game-changing go-to-market strategy in the broadband connected home space by leveraging Philips' consumer electronics and healthcare domain expertise.

Prior to his 5 years with Philips in Manlius, NY and Atlanta, Joseph ran Augat Canada Inc. in Toronto as General Manager where he drove annual revenue from $7 million to $45 million and EBIT from 18% to 32% of sales through successful strategies that resulted in dominant market share positions in telecom, cable TV and electronic components markets. Subsequent to the acquisition of Augat Inc. by Thomas & Betts in 1996, Joseph earned global marketing responsibility for T&B's $200 million Cable Communications Division based in Memphis, TN.

Joseph has work experience in some 20 countries on 4 continents and is multilingual. He holds an Executive M.B.A. degree from Richard Ivey School of Business at The University of Western Ontario and is a Professional Engineer with a Mechanical Engineering degree from the University of Waterloo.
close this window
Mike Callahan, Senior Director of Product Marketing, Elemental Technologies


Mike Callahan oversees product marketing for Elemental's professional product line. He is responsible for identifying and integrating new features into the company's product roadmap and has a proven track record of launching successful products in the business-to-business space. Mike has more than ten years of audio and video experience and a strong background in semiconductors stemming from the world of consumer electronics. As marketing manager at Avnera, he helped launch several audio products. While director of marketing for Pixelworks, he helped define and create several complex ICs used to drive today's modern LCD TV, PDP, and digital projection systems. Mike holds a Bachelor's degree in electrical engineering from Washington State University.
close this window
Jeffery De Sarno, Chief Techonology Officer, Westman Communications

Jeffrey De Sarno has been with Westman for the last 7 years and is currently its Chief Technology Officer. As such, his responsibilities include operations and development initiatives for networking and telecommunications, including in home solutions such as the direction of Westman's Managed Home Wi-Fi solution.

Jeffrey has more than 20 years' experience with Information systems, Telephony and Networking Technologies. Jeffrey held leadership roles in technology support, research, and business development at telecom systems companies including SaskTel, Navigata, SecurTek, CIBC Intria, and others. He uses his experience to design, support and implement many complex video, wireless, telecommunications solutions and tier1/2 support desk environments following ITIL principles.

Special projects have included the first virtualized Arris/Motorola DAC in Canada, as well as a large scale server infrastructure migration to VMware; first triple-play deployment of Arris MOXI in Canada; deployment of GPON and 2-way RFoG for residential and commercial customers; complete managed Wi-Fi home solution, and lastly free community hotspot deployment in Arena's, shopping centres and just recently the Assiniboine Community College Campuses across western Manitoba.

When he is not enjoying the evolution of technology, Jeffrey enjoys spending time with his wife Joanne, and their two sons camping, fishing and going to music festivals.
close this window


Webinar Archive Registration
To register for this webinar, please complete the form below. Take care to provide all required information (indicated in
red
). Press
Register
to complete your registration. If you have already registered for our site or for one of our webinars, you may
login
to register without re-entering your information.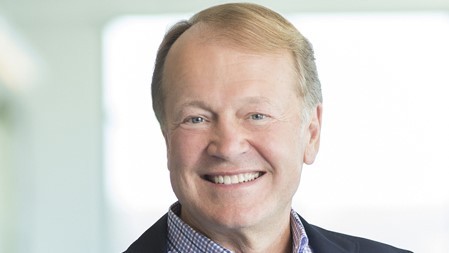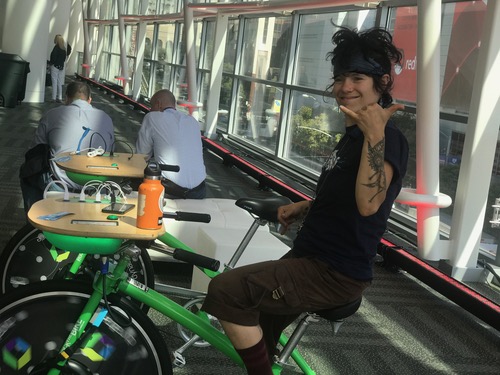 Photos: Red Hat Gets Hot & Sweaty

More Slideshows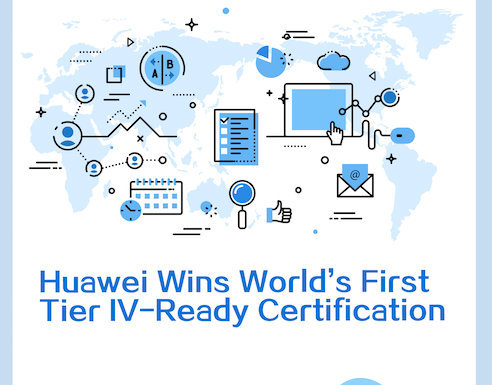 We've All Been There
Click Here