Date / Time:

Tuesday, May 17, 2016, 2:00 p.m. New York/ 11:00 a.m. Pacific
Overview:

Speakers
Insatiable demand from Internet Content Providers with hyperscale data centers for network bandwidth is pushing 400GE as the next speed. Cost-effective deployment of 400GE in the data center will require single-laser solutions with PAM4 modulation.
By leveraging existing fiber infrastructure, single-lambda 100G solutions enable quadruple face plate densities while providing the flexible deployment model required in today's increasingly flat networks and dramatically reducing total cost of ownership.
Chip development for a FinFET process node is the only way to deliver the power and density capabilities required by single-lambda 100G solutions. Having demonstrated their industry-leading, FinFET-based, True 100G test platform at OFC 2016, AppliedMicro is uniquely positioned to sponsor this webinar.
Featuring experts from AppliedMicro and other industry leaders, this webinar will show the readiness and deployment timeframe of the 400GE silicon, module and switch ecosystem.
Simon Stanley, Analyst at Large, Heavy Reading


Simon is founder and principal consultant of Earlswood Marketing, an independent market analysis and consulting company based in the U.K. His work has included investment due diligence, market analysis for investors and business/product strategy for semiconductor companies. Simon has written extensively for Heavy Reading and Light Reading, and he authors the bimonthly Heavy Reading Components Insiderresearch newsletter, covering the latest developments in telecom silicon and subsystems. His reports and Webinars cover a variety of communications-related subjects, including LTE, policy management, SDN/NFV, IMS, ATCA, 100/400G optical components, multicore processors, switch chipsets, network processors and optical transport. He has also run several Light Reading events, including Next-Generation Network Components and ATCA. Simon holds a bachelor's degree in Electronic and Electrical Engineering from Brunel University, London.
close this window
Dr. Paramesh Gopi, President & Chief Executive Officer, Applied Micro

Dr. Paramesh Gopi joined AppliedMicro as Senior Vice President and Chief Operating Officer in 2008 and was appointed President and Chief Executive Officer, and member of AppliedMicro's Board of Directors, in 2009. From 2002 to June 2008, he was with Marvell Semiconductor, a provider of mixed-signal and digital signal processing integrated circuits to broadband digital data networking markets, where he most recently served as Vice President and General Manager of the Embedded and Emerging Business Unit. At Marvell, he held several executive-level positions including Chief Technology Officer of Embedded and Emerging Business Unit and Director of Technology Strategy. From 2001 to 2002, Dr. Gopi was Executive Director of Strategic Marketing and Applications at Conexant Systems, a mixed-signal processing company. He joined Conexant Systems as part of its acquisition of Entridia Corporation in 2001. He founded Entridia, a provider of Network Processing ASICs for Optical Networks, in 1999. Prior to Entridia, he held principal engineering positions at Western Digital and Texas Instruments where he was responsible for the development of key mixed signal networking products.
close this window
Omar Hassan, Associate Vice President, Applied Micro


Omar Hassen joined AppliedMicro in 2014 as Associate Vice President responsible for the company's Connectivity business. Prior to AppliedMicro, he was Executive Director at International Rectifier where he managed the DirectFET products with $90M in annual revenues. From 2005 to 2008, he was Senior Director of Business Development at Marvell, where he was responsible for multiple product lines, including embedded processors and Router WLAN devices. From 2002 to 2005, Omar was Product Line Manager at Broadcom where he successfully drove the 10 Gigabit Ethernet switching product line. Before Broadcom, he co-founded Entridia, a provider of network processing ASICs for optical networks. Prior to Entridia, he was a design engineer at Standard MicroSystems Corporation developing Networking Physical Layer devices.
close this window


Webinar Archive Registration
To register for this webinar, please complete the form below. Take care to provide all required information (indicated in
red
). Press
Register
to complete your registration. If you have already registered for our site or for one of our webinars, you may
login
to register without re-entering your information.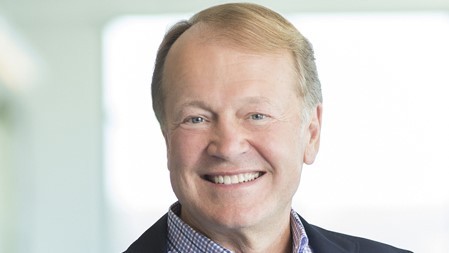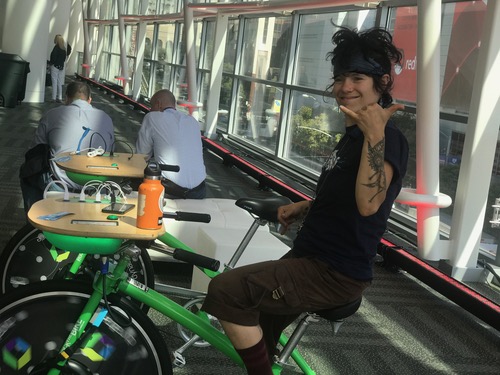 Photos: Red Hat Gets Hot & Sweaty

More Slideshows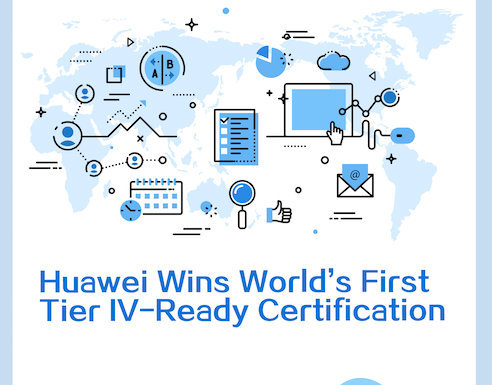 We've All Been There
Click Here