Date / Time:

Wednesday, February 11, 2015, 1:00 PM New York / 6:00 PM London
Overview: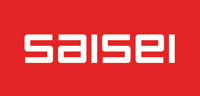 Speakers
Network Performance Enforcement (NPE) on a per-flow basis didn't exist a year ago. Yet this radical new approach is transforming not only the entire end-user network experience -- guaranteeing that no subscriber session will ever crash again regardless of network load – but also resets fundamental service provider business model and architectural assumptions that have been in place for decades.
This webinar will show how NPE uniquely integrates the simultaneous real-time, discrete monitoring and control of millions of concurrent IP flows, successfully guiding and adjusting bandwidth and security policy on each individual flow 20 times per second as it passes through NPE-controlled links.
The value for service providers includes a large uptick in bandwidth utilization, the monetization of previously withheld "reserve" bandwidth, and the ability to offer new granular levels of guaranteed services based on multiple tiers of enforced "fair usage" on a single network. Fully compatible with legacy, virtual, SDN and NFV networks today, NPE has been architected with the scale required for Cloud, Mobile and IoT network deployments.
Jim Hodges, Senior Analyst, Heavy Reading


Jim has worked in telecommunications for more than 20 years, with experience in both marketing and technology roles. His primary areas of research coverage at Heavy Reading include the media and control plane impact of NFV and SDN on core and edge network components such as the IP Multimedia Subsystem (IMS), session border controllers (SBCs), and Diameter signaling controllers (DSCs). Jim is also focused on the impact of NFV and SDN on data center evolution, including the role of application delivery controllers (ADCs). Other areas of research include managed services evolution, subscriber data management (SDM) and fixed-line TDM replacement. Jim joined Heavy Reading from Nortel Networks, where he tracked the VoIP and application server market landscape and worked on the development of Wireless Intelligent Network (WIN) standards. Additional industry experience was gained with Bell Canada, where he performed IN and SS7 network planning, numbering administration and definition of regulatory-based interconnection models. Jim is based in Ottawa, Canada.
close this window
Bill Beckett, Founder and Chief Strategy Officer, Saisei


Bill has more than 25 years' experience in the telecommunications industry in various sales, marketing, operations and engineering roles. Prior to Saisei, Bill co-founded Mobile Media Communications, a mobile wallet platform in Singapore. Bill was the VP and GM for Anagran in Asia Pacific and also served in senior sales engineering positions in Asia Pacific for Tellabs and Vivace. Bill has also served in various roles at Mayan Networks, Allied Riser, OnStream Networks, MFS Datanet and British Telecom. Bill studied Computer Sciences at DeAnza College and holds an MBA from Melbourne University.
close this window