3/26/2012

Comment (8)



On Feb. 10, 2010, an earthquake measuring 3.8 on the Richter Scale shook Chicago and the northern Illinois area.

By coincidence (or was it?), the foundations of our industry were gently rocked that very same day as Light Reading introduced the term Service Provider Information Technology (SPIT) to an unsuspecting communications industry, through the publication of our initial SPIT Manifesto. (See Putting SPIT in Focus and Analysts: SPIT Is Hot Stuff.)

The move elicited a variety of responses, ranging from the complimentary, because we had identified a key shift in market dynamics, to disbelief/slight revulsion, because we actually used the term SPIT and then commissioned the appropriate artwork.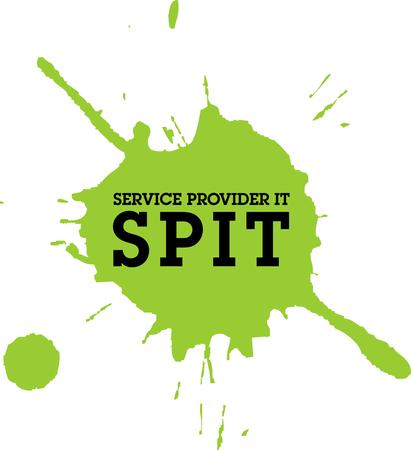 Two years on, our initial premise has been mirrored by market developments. The key message of the original Manifesto was that the communications services market had changed -- driven largely by the growth of mobile data services, video traffic and the competitive crunch of Web services and OTT giants -- and that in turn was driving a shift in the operational and technological requirements of communications service providers (CSPs).

That shift was generating a greater requirement for IT and data-networking technologies -- tools to aid in the creation, management, delivery, and monetization of next-generation communications services while also providing greater insight into operational and customer-centric indicators. And that, in turn, was driving a rethink about the human resources requirements of CSPs, acting as a catalyst for the growing importance of the CIO role within traditional network operators and leading carriers to bring their networks and IT teams closer together, a trend we are calling Bridging the Chasm. (See Bridging the Chasm: A Manifesto.)

Those IT-oriented systems are identified in detail later in this updated Manifesto. We're talking about technologies such as policy control and charging engines, service brokers, cloud services enablement platforms, new generation OSS and BSS systems, mobile commerce platforms and security tools.

This isn't just a case of nice-to-haves, though. Our contention was, and still is, that a well defined SPIT strategy is absolutely vital to the key goals that all service providers have today: developing and monetizing new services and applications; cutting costs; migrating to next-generation networks; and improving customer care and the customer's experience.

In addition, we believe the decisions CSPs make about their SPIT strategies could unleash unprecedented value and help them toward that shared goal of greater revenues and margins. But a poorly constructed and executed SPIT strategy (or the lack of one at all), could put them years behind their competitors, jeopardizing billions of dollars in revenue and hundreds of thousands of jobs.

:-0 as the kids would "say."

Another important point we made, which still holds true, is that while SPIT technologies are becoming much more important to the strategies and day-to-day operations of the CSPs, the importance of their physical networks is in no way diminished. This is not a case of SPIT becoming more important than the networks but of SPIT capabilities becoming equally as key as the physical infrastructure that connects each CSP's paying customers.

Indeed, what has become clearer since we published the initial Manifesto is that the combination of a well-run, low-latency network with the judicious deployment of a select number of SPIT technologies and a new service mentality could be unbeatable in one of the most key growth sectors in the global communications market -- cloud services.

So, let's get down to the nitty gritty and take a closer look at what SPIT is and how it is having an impact on our industry.

Next page: The SPIT Elements



So what are these elements? In a nutshell:

OSS and BSS (operations and business support system) software
At Light Reading, we've broken down this part of the market into a number of categories:


Advanced analytics
Billing systems
Business intelligence
Charging systems
Configuration management
Contract management and settlement
Customer relationship management
Customer care/self care
Customer experience management
Data integrity
Data mediation
Data warehousing
Element management systems
Fault management
Mediation systems
Middleware
Network analytics
Network inventory management
Network planning tools
Network provisioning
Order management
Performance management
Policy management
Product catalog
Revenue assurance and fraud management
Service activation
Service management
Service quality management
Subscriber data management

Notable names in this sector (in which hundreds of companies are active) include Agilent Technologies Inc. (NYSE: A), Alcatel-Lucent (NYSE: ALU), Amdocs Ltd. (NYSE: DOX), CA Technologies (Nasdaq: CA), Comverse Inc. (Nasdaq: CNSI), Convergys Corp. (NYSE: CVG), Ericsson AB (Nasdaq: ERIC) (Telcordia), Hewlett-Packard Co. (NYSE: HPQ), Huawei Technologies Co. Ltd. , IBM Corp. (NYSE: IBM), NEC Corp. (Tokyo: 6701) (NetCracker), Nokia Solutions and Networks and Oracle Corp. (Nasdaq: ORCL).

Service-Oriented Platforms
These platforms, which comprise a collection of standard and specialized IT components, have grown in importance as CSPs, most notably mobile operators, have sought to: create more nimble and efficient ways of making new services available to customers; more effectively manage the utilization of network assets; and ensure customer and partner access to the appropriate network and application assets.


App store platforms
Application servers
Cloud service brokerage
Deep packet inspection (DPI)
Diameter routing products
M2M management platforms
Platform-as-a-Service (PaaS)
Policy servers (PCRF)
Service brokers
Service delivery platforms/network exposure gateways Notable names in this sector include Accenture , Aepona Ltd. , Alcatel-Lucent, Allot Communications Ltd. (Nasdaq: ALLT), Amdocs, Apple Inc. (Nasdaq: AAPL), CA, Cisco Systems Inc. (Nasdaq: CSCO), Compuware Corp. (Nasdaq: CPWR), Ericsson, F5 Networks Inc. (Nasdaq: FFIV), GetJar Networks Inc. , HP, Huawei, IBM, Microsoft, Nokia Siemens, Sandvine Inc. (London: SAND; Toronto: SVC) and Tekelec .

Cloud service enablement technologies
It's very early for carrier cloud developments, and there are many generic IT systems that are used in the cloud. But several specific technologies are helping the CSPs get their foot in the cloud door:


Application acceleration (including WAN acceleration tools)
Cloud automation platforms (also known as cloud operating systems)
Content delivery systems/caching platforms
Telco-grade storage/server systems
Unified cloud management (bringing cloud and network management under one system)

Currently, VMware Inc. (NYSE: VMW), shared storage specialist NetApp Inc. (Nasdaq: NTAP) and Cisco have emerged as notable specialist technology providers and partners to the telecom world's cloud enthusiasts. Some of the traditional telecom network vendors, most notably Alcatel-Lucent, are also unveiling carrier-cloud systems tailored to the needs of CSPs.

Security tools/platforms
This category includes user authentication and URL filtering (closely linked to policy control), firewalls, and denial-of-service defenses. These tools are particularly relevant here because they are being used to provide hosted services for service provider customers (security as a service) as well as to protect the service provider and its customers. In addition, mobile network security is becoming a much bigger deal as operators deploy LTE networks, which lack the extended in-built security of 3G.


Anti-virus tools
Denial of service defense tools
Encryption devices
Firewalls
URL filtering
User authentication

Many companies supply security tools to CSPs, though Arbor Networks Inc. is well known for its carrier deployments. It's also notable that Juniper Networks Inc. (NYSE: JNPR) has made a big push in mobile network security.

Mobile transaction platforms
Mobile commerce, mobile banking and mobile money transfer are set to be major services in mature as well as emerging markets, so CSPs are preparing to manage those transactions with systems of their own as well as through partnerships with financial institutions.


Banking platform
Coupon management
Payments management

IMS elements
We're including the control plane and service plane components of IMS, including next-generation IN platforms and the Home Subscriber Server (HSS) subscriber management systems. IMS deployments can also include the Policy and Charging Rules Function (PCRF) and charging platforms, but these are often deployed outside IMS environments and so have been included in other SPIT zones.


Next-gen IN platforms
Subscriber management (HSS) Managed services platforms
This isn't so much a technology category as an integrated SPIT deployment scenario, but it's worth mentioning. Managed services, whether offered by service providers or vendors, not only involve the coordinated deployment of a number of elements from the categories above but also include specific tools for enabling self-service monitoring and provisioning and, using portals, the ability to create real-time views of service and network performance.

Next page: Industry Trends & the SPIT Connection



In this section we elaborate briefly on a key set of service provider goals that couldn't be achieved without the advancement, development and intelligent deployment of SPIT technologies. It's also worth noting that the increasing relevance and importance of SPIT is having a knock-on effect on service provider personnel strategies, as most operators now need to have expertise in the deployment and management cutting-edge IT systems as well as legacy telecom and IP technologies. In addition, as previously noted, it's also having an impact on the formation of teams within CSPs and the role/job designation of the senior executive in charge. (See Bridging the Chasm: A Manifesto.)

Developing and monetizing new services/applications
Gone are the days when an operator could take two years to develop a new service and roll it out (often by having to manually update TDM voice switches).

Nowadays, communications service providers need to be much more nimble and reactive, which means being able to create and manage their products (services, applications) centrally and more spontaneously, using software and mostly off-the-shelf hardware and computing resources. The competitive environment also means they need to know a lot more about how their services are working and how their customers are behaving -- in real time.

This places a much greater emphasis on IT/software systems that, previously, were used for basic support functions. The physical network infrastructure is still vitally important to telco and cable network operators (it is their main differentiator and main source of revenue). But their SPIT resources are now equally as important if they are to remain competitive. You could say that the back-office systems have moved to the front line.

Perhaps the most obvious example is the emergence of "cloud" services, whereby service providers host applications and computing capabilities in massive data centers, and their customers utilize those resources on a pay-as-you-go basis as an alternative to running their own IT and service capabilities. Service providers need massive IT and applications capabilities -- server farms, virtualization software, cloud automation platforms, service delivery and optimization platforms and charging capabilities, to name but a few -- to enable resources to be aggregated and accessed securely by multiple users.

Of course, all services/apps need to be priced, and usage needs to be billed. This is becoming increasingly complex, especially with the introduction of mobile data services that involve revenue-sharing between partners. SPIT, again, is critical to these capabilities and is helping to provide some of the solutions to the CSPs' challenges -- for instance, the emergence of in-app billing. But there's a long way to go, as many service providers are still having a tough enough time presenting a single view of the customer across their services.

Cutting costs
Service providers need to reduce costs and increase revenues -- a very tough task. Having the most appropriate SPIT capabilities can make operators more efficient by, for example: cutting back the number of traditional OSS/BSS systems being used and supported; handling diagnostics, repair and upgrades remotely, reducing truck rolls; using customer portals and software support systems to reduce the need for call center resources and customer experience management and analytics tools to identify relevant and targeted value-added services; and using software-based building blocks for service/application creation that cuts development time and enables the use of external developers.

Migrating to next-generation networks
Every network operator is engaged in the migration to new technology platforms, whether it's LTE in mobile, Docsis 3.0 in cable, or all-IP, packet/optical transport and FTTH for fixed-line telcos. These all require complex transformation programs that involve the upgrade and introduction of SPIT systems. In mobile, for example, the introduction of policy management systems is becoming critical to the operators' ability to deal with the demand for data services. In the fixed and mobile worlds, the introduction of SPIT systems known as Service Brokers is proving strategic, as they bridge the legacy and next-gen worlds, allowing old and new services to coexist without the need to switch to a new infrastructure in one risky move.

Improving customer care/experience
Improving the "customer experience" has become the new battleground for service providers, as they want to attract and then hold on to new customers. The only way to improve customer experience -- to be able to identify and deal with issues proactively, deal with customers' questions and complaints efficiently, and market appropriate/relevant new services to them -- is to know who the customers are, what services they use, how and why they use them, how they pay for them, whether they are profitable customers, where they are physically (increasingly a factor), and so on.

Having this information available in real time and in a format that makes sense is all down to having the right OSS and BSS capabilities -- it's a SPIT issue.

Next page: SPIT's Impact on the Communications Ecosystem



Since we ran the first Manifesto in February 2010, and basically said "this is really important," the actions of major players in the global industry -- acquisitions, strategies and product developments -- have vindicated our stance.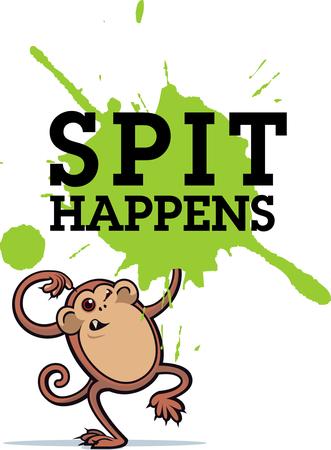 Here's a look at how SPIT has made the news in the past two years:

Acquisitions
In reverse chronological order, here are some deals that show how increasingly important SPIT assets are to major players in our industry:



Strategies
There's an increasing trend for communications companies to be building their strategies around SPIT assets and capabilities. Of course that's amply displayed in the M&A action listed above, but here are some other examples from the Light Reading archive of the past two years:



Product development
As the CSPs have become more SPIT-centric, so their suppliers have reacted and adopted. Here are just a few examples of major product developments targeted at operators' SPIT needs.





(8) |