On Feb. 10, 2010, an earthquake measuring 3.8 on the Richter Scale shook Chicago and the northern Illinois area.
By coincidence (or was it?), the foundations of our industry were gently rocked that very same day as Light Reading introduced the term Service Provider Information Technology (SPIT) to an unsuspecting communications industry, through the publication of our initial SPIT Manifesto. (See Putting SPIT in Focus and Analysts: SPIT Is Hot Stuff.)
The move elicited a variety of responses, ranging from the complimentary, because we had identified a key shift in market dynamics, to disbelief/slight revulsion, because we actually used the term SPIT and then commissioned the appropriate artwork.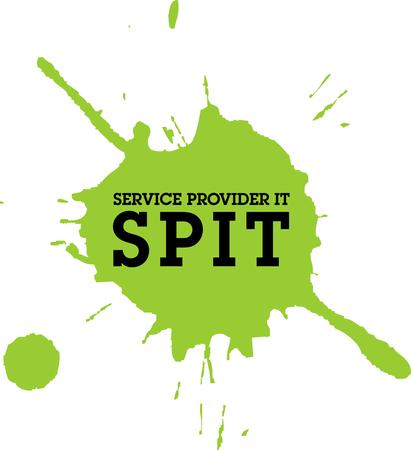 Two years on, our initial premise has been mirrored by market developments. The key message of the original Manifesto was that the communications services market had changed -- driven largely by the growth of mobile data services, video traffic and the competitive crunch of Web services and OTT giants -- and that in turn was driving a shift in the operational and technological requirements of communications service providers (CSPs).
That shift was generating a greater requirement for IT and data-networking technologies -- tools to aid in the creation, management, delivery, and monetization of next-generation communications services while also providing greater insight into operational and customer-centric indicators. And that, in turn, was driving a rethink about the human resources requirements of CSPs, acting as a catalyst for the growing importance of the CIO role within traditional network operators and leading carriers to bring their networks and IT teams closer together, a trend we are calling Bridging the Chasm. (See Bridging the Chasm: A Manifesto.)
Those IT-oriented systems are identified in detail later in this updated Manifesto. We're talking about technologies such as policy control and charging engines, service brokers, cloud services enablement platforms, new generation OSS and BSS systems, mobile commerce platforms and security tools.
This isn't just a case of nice-to-haves, though. Our contention was, and still is, that a well defined SPIT strategy is absolutely vital to the key goals that all service providers have today: developing and monetizing new services and applications; cutting costs; migrating to next-generation networks; and improving customer care and the customer's experience.
In addition, we believe the decisions CSPs make about their SPIT strategies could unleash unprecedented value and help them toward that shared goal of greater revenues and margins. But a poorly constructed and executed SPIT strategy (or the lack of one at all), could put them years behind their competitors, jeopardizing billions of dollars in revenue and hundreds of thousands of jobs.
:-0 as the kids would "say."
Another important point we made, which still holds true, is that while SPIT technologies are becoming much more important to the strategies and day-to-day operations of the CSPs, the importance of their physical networks is in no way diminished. This is not a case of SPIT becoming more important than the networks but of SPIT capabilities becoming equally as key as the physical infrastructure that connects each CSP's paying customers.
Indeed, what has become clearer since we published the initial Manifesto is that the combination of a well-run, low-latency network with the judicious deployment of a select number of SPIT technologies and a new service mentality could be unbeatable in one of the most key growth sectors in the global communications market -- cloud services.
So, let's get down to the nitty gritty and take a closer look at what SPIT is and how it is having an impact on our industry.