Date / Time:

Tuesday, May 20, 2014, 12:00 pm New York / 5:00 pm London

Overview:
In order to develop or commercially deploy Network Functions Virtualization (NFV) products a robust ecosystem is crucial, given the days of "we can build it all" are gone.
Instead, product developers must expand the scope and number of ecosystem partners in order to respond to service provider business opportunities and challenges inherent with a shorter time-to-market product delivery cycle that is necessary to drive new revenue streams and increase ARPU.
Join Wind River for a discussion addressing how NFV is changing the scope and breadth of ecosystem partnerships and explaining why we are still in the early phase of ecosystem expansion.
Specifically, the radio show will address:
The business-level challenges that service providers are counting on NFV to solve and the related impact on ecosystem development.
The technical impact of ecosystem expansion on service providers' ability to deliver a comprehensive set of carrier-grade virtualized and orchestrated services.
The challenges that must be addressed to create a true end-to-end ecosystem, including those related to software integration, interoperability, and optimization.
The relationship between open standards and ecosystem development.
The radio show will conclude with a use-case example illustrating how collaboration between Wind River and ecosystem partner Brocade resulted in the creation of an integrated solution ready for service provider deployment.
Event Speakers
Kelly Herrell, VP & GM, Software Networking, Brocade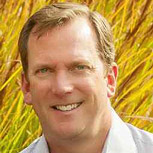 As Vice President and General Manager of the Software Business Unit at Brocade, Kelly Herrell leads software networking strategy and execution at the company. He joined Brocade in 2012 as part of the acquisition of Vyatta, where he was CEO. The Brocade Vyatta vRouter is the industry's leading software-based virtual router, virtual firewall, and VPN for Internet Protocol networks, with more than 1.4 million downloads. Initially an executive leading strategic product and marketing initiatives for Teradata and Oracle, Kelly has played key leadership roles in producing a series of successful, disruptive IT companies including Blue Coat, Cobalt Networks, and MontaVista Software. He holds a BA in marketing and economics from Washington State University and an MBA from Cornell University.
Charlie Ashton, Director, Business Development, Wind River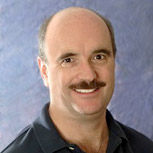 Charlie Ashton is an accomplished marketing and business development executive with extensive experience in the embedded systems industry. At Wind River, Charlie is responsible for business development activities for the networking and telecommunications industries . A prolific writer and commentator, his frequent blog posts and trade articles can be found throughout the embedded and software communities' literature. Charlie has held management roles in both engineering and marketing at software, semiconductor and systems companies including 6Wind, Green Hills Software, Timesys, Motorola (now Freescale Semiconductor), AppliedMicro, AMD, and Dell.
Jim Hodges, Senior Analyst, Heavy Reading

Jim has worked in telecommunications for more than 20 years, with experience in both marketing and technology roles. His primary areas of research coverage at Heavy Reading include the media and control plane impact of NFV and SDN on core and edge network components such as the IP Multimedia Subsystem (IMS), session border controllers (SBCs), and Diameter signaling controllers (DSCs). Jim is also focused on the impact of NFV and SDN on data center evolution, including the role of application delivery controllers (ADCs). Other areas of research include managed services evolution, subscriber data management (SDM) and fixed-line TDM replacement. Jim joined Heavy Reading from Nortel Networks, where he tracked the VoIP and application server market landscape and worked on the development of Wireless Intelligent Network (WIN) standards. Additional industry experience was gained with Bell Canada, where he performed IN and SS7 network planning, numbering administration and definition of regulatory-based interconnection models. Jim is based in Ottawa, Canada.