Date / Time:

Wednesday, May 28, 2014, 1:00 PM EST
Overview:
Smartphone use is the most significant driver of traffic growth in mobile backhaul technology as these devices become more integrated into our business and personal lives. Key contributors to greater capacity increases are classic mobile phone users upgrading to smartphones and service migration from 3G to 4G LTE in the backhaul. This migration is expected to result in total backhaul traffic growing at 87% (CAGR) from 2013 through 2017, according to research by Ovum. Ovum also forecasts that 4G connections will reach 70% of the North American population by 2017. The traditional backhaul technology, copper, has been in decline because it cannot keep up with these capacities, resulting in greater use of fiber and microwave technology.
Packet optical technologies enabling these high-capacity solutions combine advanced traffic management and WDM capabilities. As SDN technology works its way into the backhaul, the platforms of today need to be SDN ready, where a central controller provides the network-wide decision making for packet routing and wavelength switches. Fiber optics, though the preferred transport, are not always available or cost effective in these applications. Microwave is an alternative solution while waiting for fiber to be trenched or as a low-cost transport method. Microwave can be deployed in weeks, offering gigabit transport.
New architectures using small cells and C-RAN (cloud or centralized radio access network) technology help to resolve concentration points lacking adequate coverage and reduced capacity. Small cell architecture using C-RAN and WDM transport technology will reduce the power, footprint, and complexity of the small cell. The C-RAN architecture centralizes the base band unit (BBU) at the macro site or CO using Common Public Radio Interface (CPRI™) over fiber optic or microwave transport to the remote radio head (RRH) deployed at the small cell site.
This combination of transport technology, whether full SDN-capable or SDN-ready, enables the highest optimization over the BH, offering:
Load balancing via prioritized dynamic bandwidth allocation
Self-healing fault recovery
Smooth scaling for future demands
Event Speakers
Steve Pelosi, Vice President and Head of Optical Products, Fujitsu

Steve Pelosi received an MS in industrial and operations engineering from the University of Michigan at Ann Arbor in 1982. He worked at Bell Labs and Bellcore from 1982 to 1987 in transmission. From 1987 to 1993, he worked at Bell Northern Research in switching. During his career at Fujitsu, he has held leadership positions in optical transmission, data protocols and services, management systems, and software. He is head of the optical business unit at Fujitsu Network Communications
Sterling Perrin, Senior Analyst, Heavy Reading

Sterling Perrin has more than 15 years' experience in telecommunications as an industry analyst and journalist. His coverage areas at Heavy Reading include optical networking, cable MSO infrastructure and services, and digital content. He also authors Heavy Reading's Packet-Enabled Optical Networking Quarterly Market Tracker, a special quarterly research service. Perrin joined Heavy Reading after five years at IDC, where he served as lead optical networks analyst, responsible for the firm's optical networking subscription research and custom consulting activities. Prior to IDC, Perrin worked for Standard & Poor's, where he delivered global industry analysis on a range of IT segments. He is a former journalist and editor at Telecommunications Magazine, and has also done consulting work for the research firm Current Analysis. Perrin is a frequent speaker at telecom industry events and is a highly sought-after source among the business and trade press.

Radio Archive Registration


To register for this radio show, please complete the form below. Take care to provide all required information (indicated in

red

). Press Register to complete your registration. If you have already registered for our site or for one of our radio shows, you may login to register without re-entering your information.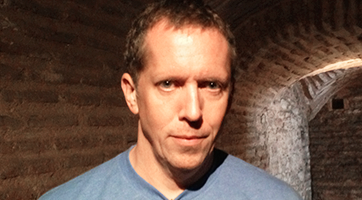 An eight-step strategy to deploying NFV safely, based on input from the companies that have already started virtualizing their production networks.

Interviews with leading executives at Colt, AT&T, Deutsche Telekom, Cisco, Nokia, ZTE, Ericsson and Heavy Reading.





Prepping for the Future: Upskill U Explained
During this short kick-off video, Doug Webster, Vice President of Service Provider Marketing, Cisco, and Light Reading's CEO & Founder Steve Saunders give an overview of Upskill U.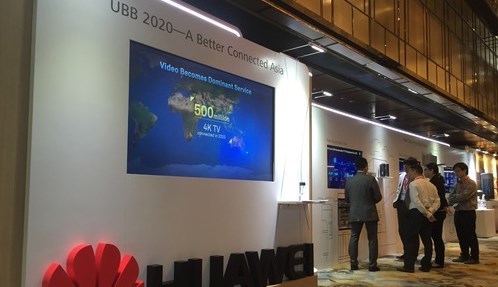 Ultra-Broadband Summit, Hong Kong

More Slideshows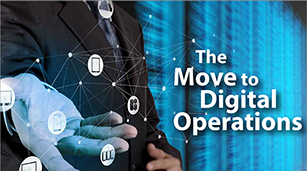 BETWEEN THE CEOs - Executive Interviews


In this latest installment of the CEO Chat series, Craig Labovitz, co-founder and CEO of Deepfield, sits down with Light Reading's Steve Saunders in Light Reading's New York City office to discuss how Deepfield fits in with the big data trend and more.


Grant van Rooyen, president and CEO of Cologix, sits down with Steve Saunders, founder and CEO of Light Reading, in the vendor's New Jersey facility to offer an inside look at the company's success story and discuss the importance of security in the telecom industry.





Surprise Delivery!
Click Here