Minerva Wins TelcoTV 2012 Vision Award

10/26/2012

Comment (0)

LAS VEGAS -- Minerva Networks, a leading provider of software solutions for the delivery of television services to connected devices, today announced that its iTVFusion 5.4 video services platform won the TelcoTV Vision Award for Innovation in Middleware. The TelcoTV Vision Awards recognize companies that are leaders in driving innovation in the broadband service provider industry.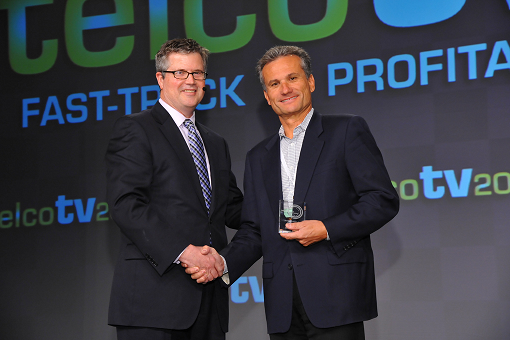 "We are thrilled to receive this recognition from such a reputable and influential organization as TelcoTV," said Mauro Bonomi, CEO of Minerva Networks. "Our new iTVFusion 5.4 platform empowers operators to deliver a compelling media experience that reaches beyond the television set."

The enhanced Minerva platform supports multiscreen services and can be deployed across both Telco and Cable networks. Key improvements such as Region-based VOD pricing, nDVR with HLS, and My Media DLNA player further the appeal of iTVFusion 5.4.

"TelcoTV Vision Award winners are among the industry's leading video service providers, technology manufactures and equipment vendors," says Carolyn Herr, Show Director for TelcoTV. "Minerva Networks has demonstrated outstanding innovation and leadership with their iTVFusion 5.4 platform, and we congratulate them on winning the top honors in this year's awards."

Minerva Networks Inc.



(0) |