First NDS 'Snowflake' Falls on ZON
Portugal's ZON TVCabo is the first to pull the trigger on "Snowflake," a user interface and "framework" from NDS Ltd. designed to navigate an operator's linear and on-demand video services, what's stored on the local DVR, and extend out to the world of Web-fed video.
Although the NDS Snowflake framework can be optimized for a new breed of advanced video gateways, the initial deployment with ZON will focus on a customized version that can run on a basic digital cable platform running Java on an STMicroelectronics NV chipset and 256MB of RAM. ZON is running Snowflake on boxes outfitted with NDS's MediaHighway middleware.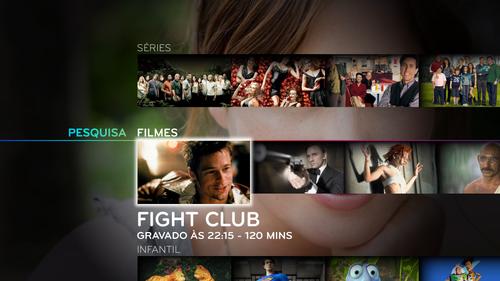 "The key thing is it provides a framework to tailor for the requirements of individual MSOs and operators," says Paul Ranger, NDS's sales and marketing director. NDS has also developed the framework for the concept of TV Everywhere, which means that the look and feel of the primary box guide could be ported to tablets, PCs, smart phones and other mobile devices.

Although Snowflake's initial footing will come in Europe -- a more souped-up version is also being developed for Liberty Global Inc.'s multimedia gateway -- NDS believes it's customizable enough to accommodate US cable software and hardware platforms.

In those cases, NDS is talking to North American MSOs about how Snowflake could be ported to some mid-tier, legacy set-top box platforms -- the crusty Motorola Inc. DCT-2000 need not apply; Snowflake would struggle mightily on those boxes -- as well as more advanced tru2way environments. According to Ranger, an iteration of the Snowflake UI would have no trouble running on cable boxes that have come out in the last two to three years.

Why this matters
Competitively, Snowflake is positioned to take a run at new UIs, such as Rovi Corp.'s TotalGuide, that can handle navigation and search across a wide range of traditional and OTT-sourced content. It's also coming into the picture as MSOs start to test new hybrid gateways that share the MSO's content with fare coming in via the box's IP connection. (See Rovi Brings TotalGuide to Cable and What's Inside Comcast's Parker Box?.)

For NDS, the guide extends its global presence, where its guides are already in 130 million boxes, but gives it another possible avenue into the US market, where it's already doing work for Cox Communications Inc., Comcast Corp. and Cablevision Systems Corp.

For more
For more about NDS's UIs and its push into the US, please check out these stories:

— Jeff Baumgartner, Site Editor, Light Reading Cable