Intel Inside: Chipping Away at Gender Diversity




Date:

4/12/2016
Sponsors: Intel
More information and registration Of all the tech companies in the Valley, Intel has made the most aggressive commitment to building a diverse and inclusive workplace culture. It's doing so by taking concrete, measurable steps, making a large financial investment and through a commitment to complete transparency about its progress. In this radio show, WiC Director Sarah Thomas will be joined by Shlomit Weiss, Intel's Vice President, Data Center Group, and General Manager of Networking Engineering, who will share with us why Intel is tackling this huge challenge, how and to what effect. She will also discuss her unique experiences leading development of Client SOC development in the past and today leading development of all of the chipmaker's silicon hardware for networking IPs and discrete devices and managing a team of 600 engineers across Israel, Europe and the US.
Boingo's Search for Women Engineers




Date:

3/24/2016
More information and registration

The CTO office of wireless access provider Boingo is tasked with keeping WiFi connections strong for the 1.5 billion people who pass through venues where it manages the network each year, but – internally – it's facing another unique task: recruiting more female engineers. On our Women in Comms' inaugural radio show, we will hear from Boingo CTO Dr. Derek Peterson and Vice President of Marketing and Communications Lauren de la Fuente about why it's making improving gender diversity in tech positions a top priority and how it plans to go about doing so.
Post-MWC Executive Summit Feedback: Transforming Telco Operations for a Digital Age




Date:

3/2/2016
More information and registration

Communications service providers are transforming their business models, service portfolios and networks to compete in a digital age. A critical enabler of this business transformation is the evolution of traditional telco operations model into digital operations model that supports a digital user experience and digital service delivery. At Huawei's Digital Operations Transformation Summit in Barcelona, the world's leading service providers and industry thought leaders are sharing their business and digital operations transformation visions and experiences. In this radio show, Huawei and the TM Forum summarize the key findings from the Summit, including service provider drivers for digital operations, the challenges they have faced and the best practices they are adopting on their transformation journeys.
The Road to Gigabit Europe




Date:

10/27/2015
More information and registration

Broadband speeds are ramping up across Europe as the continent, at its own pace, follows North America towards a gigabit society. But there are many steps to take on the road to gigabit broadband availability and a number of technology options that can meet the various requirements of Europe's high-speed fixed broadband network operators. During this radio show we will look at some of the catalysts for broadband network investments and examine the menu of technology options on offer, including vectoring and G.fast for copper plant evolution and the various deployment possibilities for FTTH/B.
Saar Gillai, SVP & GM of HP's Communications Solutions Business




Date:

5/29/2015
Sponsors: HP
More information and registration

Think NFV is just about virtualization? Think again!

Network architects are learning that there's a lot more to the technology than first thought – more complexity, that is; but also, more potential benefits.

On May 29th 1 PM ET, Steve Saunders, founder and CEO of Light Reading, will be drilling into the "pains and gains" of NFV with Saar Gillai, SVP & GM, HP Communications Solutions Business at Hewlett-Packard Co. (NYSE: HPQ) (HP). He has defined a four-step NFV model describing a sequence of technology innovation. It's a must-read doc for any network architect looking to get to grips with their NFV migration strategy. Join us for the interview, and the chance to ask Saar your NFV questions directly!
CEO to CEO with Fredrik Tumegård, CEO, Net Insight




Date:

5/27/2015
Sponsors: Net Insight
More information and registration With 200 customers in 60 countries, Stockholm-based Net Insight has carved out a solid leadership position in one of the hottest vertical markets going in comms right now: helping service providers and broadcasters deliver video and other multimedia traffic over IP networks. How has Net Insight managed to achieve this success in the face of immense competition from the industry giants? Find out on Wednesday, May 27, 2015, 10:00 AM New York / 2:00 PM London when Steve Saunders, Founder and CEO of Light Reading, interviews the CEO of Net Insight live on Light Reading!
The Future State of the Network – The Need for Gigabit and Beyond




Date:

5/19/2015
More information and registration The network is changing at a more rapid pace than ever before. The proliferation of wireless devices and the need for connectivity anywhere and everywhere has forced network evolution into warp speed. This evolution has brought forth not only the need, but the demand for Gigabit services and beyond. We will examine where the network is today, what lies ahead and how a systems approach will enable us to meet demand like never before.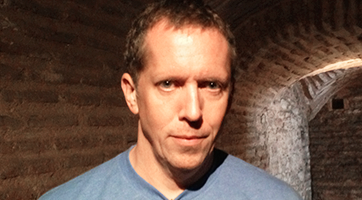 An eight-step strategy to deploying NFV safely, based on input from the companies that have already started virtualizing their production networks.

Interviews with leading executives at Colt, AT&T, Deutsche Telekom, Cisco, Nokia, ZTE, Ericsson and Heavy Reading.





Prepping for the Future: Upskill U Explained
During this short kick-off video, Doug Webster, Vice President of Service Provider Marketing, Cisco, and Light Reading's CEO & Founder Steve Saunders give an overview of Upskill U.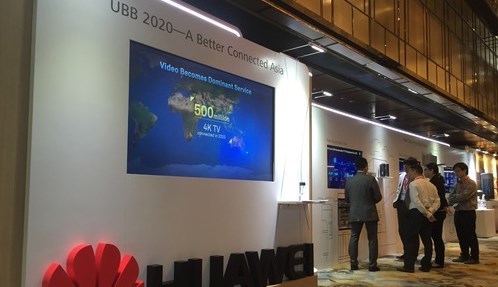 Ultra-Broadband Summit, Hong Kong

More Slideshows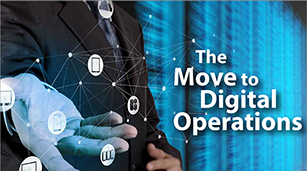 BETWEEN THE CEOs - Executive Interviews


In this latest installment of the CEO Chat series, Craig Labovitz, co-founder and CEO of Deepfield, sits down with Light Reading's Steve Saunders in Light Reading's New York City office to discuss how Deepfield fits in with the big data trend and more.


Grant van Rooyen, president and CEO of Cologix, sits down with Steve Saunders, founder and CEO of Light Reading, in the vendor's New Jersey facility to offer an inside look at the company's success story and discuss the importance of security in the telecom industry.





Surprise Delivery!
Click Here