CEO to CEO with Fredrik Tumegård, CEO, Net Insight




Date:

5/27/2015
Sponsors: Net Insight
More information and registration With 200 customers in 60 countries, Stockholm-based Net Insight has carved out a solid leadership position in one of the hottest vertical markets going in comms right now: helping service providers and broadcasters deliver video and other multimedia traffic over IP networks. How has Net Insight managed to achieve this success in the face of immense competition from the industry giants? Find out on Wednesday, May 27, 2015, 10:00 AM New York / 2:00 PM London when Steve Saunders, Founder and CEO of Light Reading, interviews the CEO of Net Insight live on Light Reading!
The Future State of the Network – The Need for Gigabit and Beyond




Date:

5/19/2015
More information and registration The network is changing at a more rapid pace than ever before. The proliferation of wireless devices and the need for connectivity anywhere and everywhere has forced network evolution into warp speed. This evolution has brought forth not only the need, but the demand for Gigabit services and beyond. We will examine where the network is today, what lies ahead and how a systems approach will enable us to meet demand like never before.
Harold DePriest, President and CEO, EPB




Date:

3/16/2015
Sponsors: EPB
More information and registration Chattanooga's EPB publicly owned utility comms company has become a poster child for how to enable a local economy using next-gen networking technology. Steve Saunders, Founder of Light Reading, sits down with Harold DePriest, president and CEO of EPB, to learn how EPB is bringing big time tech to small town America.
CEO to CEO: Jay Samit, CEO, SeaChange




Date:

2/4/2015
Sponsors: SeaChange
More information and registration Join us live for Light Reading's interview with Jay Samit, the newly appointed CEO of publicly traded SeaChange International Inc. With a resume that includes Sony, EMI, and Universal, Samit brings a reputation as an entrepreneur and a disruptor to his new role at the video solutions company. Hear what he has to say about the opportunities in video, as well as the outlook for cable, telco, OTT and mobile service providers.
VeEx Pre-BTE Radio Show: Cloud Enabled Service Testing for Cost Efficiency and Agility




Date:

6/4/2014
Sponsors: VeEx
More information and registration Regardless of the network operator type (mobile, fixed-broadband, etc.), reducing costs is always a common factor. When it comes to test and measurement equipment infrastructure, cost reduction is not any different. This radio show will introduce VeEX's cloud enabled service testing solution, emphasizing on how operators can minimize CAPEX and optimize OPEX. The show will outline how operators can significantly reduce heavy upfront capital expenditures with VeEX's all-inclusive test platform, and how they can optimize their operational expenditures by managing their test equipment infrastructure on VeEX's VeEspress cloud-based environment. VeExpress provides cost efficiency and service delivery agility to a network operators bottom line.
Network Architecture Considerations for Next-Gen Mobile Backhaul




Date:

5/28/2014
Sponsors: Fujitsu
More information and registration Smartphone use is the most significant driver of traffic growth in mobile backhaul technology as these devices become more integrated into our business and personal lives. Key contributors to greater capacity increases are classic mobile phone users upgrading to smartphones and service migration from 3G to 4G LTE in the backhaul. This migration is expected to result in total backhaul traffic growing at 87% (CAGR) from 2013 through 2017, according to research by Ovum. Ovum also forecasts that 4G connections will reach 70% of the North American population by 2017. The traditional backhaul technology, copper, has been in decline because it cannot keep up with these capacities, resulting in greater use of fiber and microwave technology.

Packet optical technologies enabling these high-capacity solutions combine advanced traffic management and WDM capabilities. As SDN technology works its way into the backhaul, the platforms of today need to be SDN ready, where a central controller provides the network-wide decision making for packet routing and wavelength switches. Fiber optics, though the preferred transport, are not always available or cost effective in these applications. Microwave is an alternative solution while waiting for fiber to be trenched or as a low-cost transport method. Microwave can be deployed in weeks, offering gigabit transport.

New architectures using small cells and C-RAN (cloud or centralized radio access network) technology help to resolve concentration points lacking adequate coverage and reduced capacity. Small cell architecture using C-RAN and WDM transport technology will reduce the power, footprint, and complexity of the small cell. The C-RAN architecture centralizes the base band unit (BBU) at the macro site or CO using Common Public Radio Interface (CPRI™) over fiber optic or microwave transport to the remote radio head (RRH) deployed at the small cell site.

This combination of transport technology, whether full SDN-capable or SDN-ready, enables the highest optimization over the BH, offering:
• Load balancing via prioritized dynamic bandwidth allocation
• Self-healing fault recovery
• Smooth scaling for future demands

Event Speakers
Steve Pelosi, Vice President and Head of Optical Products, Fujitsu
Sterling Perrin, Senior Analyst, Heavy Reading



DroneComm
conference – a unique colloquium investigating the potential for drone communications to disrupt the world's telecom ecosystem. As you will see, it was a day of exploration and epiphany...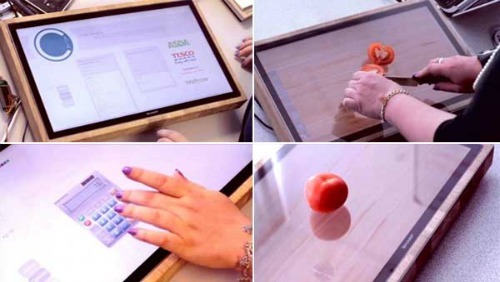 10 Alternate Uses for Tablets

More Slideshows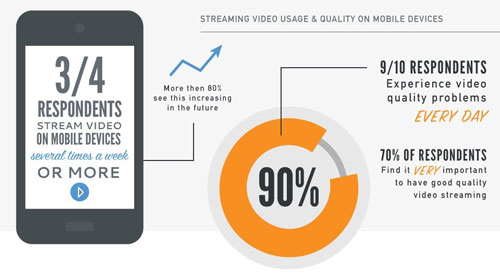 BETWEEN THE CEOs - Executive Interviews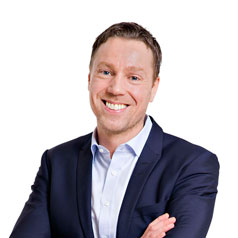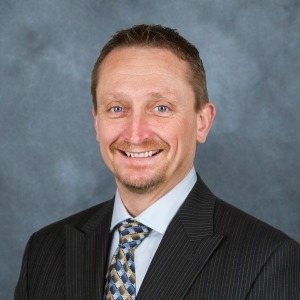 My ongoing interview tour of the leading minds of the telecom industry recently took me to Richardson, Texas, where I met with Rod Naphan, CTO and SVP, Solutions, ...





Too Fluffy to Talk
Click Here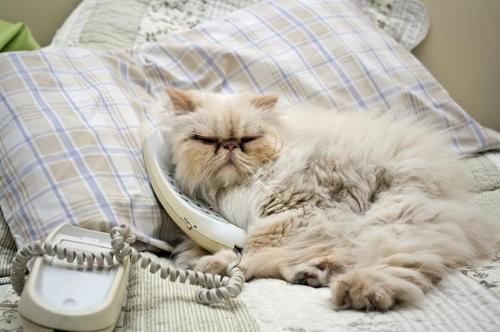 Elmer found that his bountiful fur got in the way of meaningful conversation.