VeEx Pre-BTE Radio Show: Cloud Enabled Service Testing for Cost Efficiency and Agility




Date:

6/4/2014
Sponsors: VeEx
More information and registration Regardless of the network operator type (mobile, fixed-broadband, etc.), reducing costs is always a common factor. When it comes to test and measurement equipment infrastructure, cost reduction is not any different. This radio show will introduce VeEX's cloud enabled service testing solution, emphasizing on how operators can minimize CAPEX and optimize OPEX. The show will outline how operators can significantly reduce heavy upfront capital expenditures with VeEX's all-inclusive test platform, and how they can optimize their operational expenditures by managing their test equipment infrastructure on VeEX's VeEspress cloud-based environment. VeExpress provides cost efficiency and service delivery agility to a network operators bottom line.
Network Architecture Considerations for Next-Gen Mobile Backhaul




Date:

5/28/2014
Sponsors: Fujitsu
More information and registration Smartphone use is the most significant driver of traffic growth in mobile backhaul technology as these devices become more integrated into our business and personal lives. Key contributors to greater capacity increases are classic mobile phone users upgrading to smartphones and service migration from 3G to 4G LTE in the backhaul. This migration is expected to result in total backhaul traffic growing at 87% (CAGR) from 2013 through 2017, according to research by Ovum. Ovum also forecasts that 4G connections will reach 70% of the North American population by 2017. The traditional backhaul technology, copper, has been in decline because it cannot keep up with these capacities, resulting in greater use of fiber and microwave technology.

Packet optical technologies enabling these high-capacity solutions combine advanced traffic management and WDM capabilities. As SDN technology works its way into the backhaul, the platforms of today need to be SDN ready, where a central controller provides the network-wide decision making for packet routing and wavelength switches. Fiber optics, though the preferred transport, are not always available or cost effective in these applications. Microwave is an alternative solution while waiting for fiber to be trenched or as a low-cost transport method. Microwave can be deployed in weeks, offering gigabit transport.

New architectures using small cells and C-RAN (cloud or centralized radio access network) technology help to resolve concentration points lacking adequate coverage and reduced capacity. Small cell architecture using C-RAN and WDM transport technology will reduce the power, footprint, and complexity of the small cell. The C-RAN architecture centralizes the base band unit (BBU) at the macro site or CO using Common Public Radio Interface (CPRI™) over fiber optic or microwave transport to the remote radio head (RRH) deployed at the small cell site.

This combination of transport technology, whether full SDN-capable or SDN-ready, enables the highest optimization over the BH, offering:
• Load balancing via prioritized dynamic bandwidth allocation
• Self-healing fault recovery
• Smooth scaling for future demands

Event Speakers
Steve Pelosi, Vice President and Head of Optical Products, Fujitsu
Sterling Perrin, Senior Analyst, Heavy Reading

The NFV Ecosystem: Partnership Strategies for the Virtual Realm




Date:

5/20/2014
Sponsors: Wind River
More information and registration In order to develop or commercially deploy Network Functions Virtualization (NFV) products a robust ecosystem is crucial, given the days of "we can build it all" are gone.

Instead, product developers must expand the scope and number of ecosystem partners in order to respond to service provider business opportunities and challenges inherent with a shorter time-to-market product delivery cycle that is necessary to drive new revenue streams and increase ARPU.

Join Wind River for a discussion addressing how NFV is changing the scope and breadth of ecosystem partnerships and explaining why we are still in the early phase of ecosystem expansion.

Event Speakers
Kelly Herrell, VP & GM, Software Networking, Brocade
Charlie Ashton, Director, Business Development, Wind River
Jim Hodges: Senior Analyst, Heavy Reading

NFV Orchestration: Out of the Lab & Into the Networks




Date:

5/7/2014
Sponsors: Cyan
More information and registration Join Cyan's Director of Software Innovations, Nirav Modi and Heavy Reading Senior Analyst Caroline Chappell for a great discussion on the successes and challenges uncovered by early adopters of NFV Orchestration, and the use cases being pursued by operators.

Join us for this discussion and also hear:
• Real-world findings about NFV orchestration and the state of the industry
• Perspectives on the promise vs. the reality of the programmable network
• Breaking vendor lock-in
• What does it take to be successful? Practical findings from early adopters are shared.

Event Speakers
Nirav Modi, Director, Software Innovations, Cyan
Caroline Chappell, Senior Analyst, Heavy Reading

NFV Everywhere – What Does It Take to Succeed?




Date:

3/25/2014
Sponsors: Wind River
Host: Jim Hodges, Heavy Reading; Charlie Ashton, Wind River; Sandra Rivera, Intel
More information and registration Network functions virtualization (NFV) has taken the lead as a vital technology enabler to deliver end-to-end orchestrated services. Accordingly, the industry has defined nine potential areas and related use cases where NFV can be applied with the greatest effect. As a result, there are now several proof-of-concept (POC) trials running in labs across the globe in operator networks.
Service Orchestration: The Case for NETCONF and YANG




Date:

1/30/2014
Sponsors: Tail-F
Host: Caroline Chappell, Carl Moberg, Geoffrey Mattson
More information and registration Service agility is a key driver for SDN and NFV. This requires fully automated, dynamic network service provisioning. Current service delivery, which depends on static OSS, is measured in weeks or even months. New service orchestration systems can deliver services to customers in real-time. However, such service orchestration systems need to be underpinned by real-time, programmatic network configuration systems or they won't work. These configuration systems should be based on industry standards and here IETF already has a standard solution in the NETCONF config protocol and associated YANG network device data modeling language. This radio show will discuss how service orchestration can be implemented using NETCONF and YANG.
OpenStack Cloud Virtualization Implementation Strategies




Date:

1/29/2014
Sponsors: Wind River
Host: Jim Hodges, Davide Ricci
More information and registration Join Davide Ricci, Product Line Manager at Wind River, and Jim Hodges, Heavy Reading Analyst, for a technical discussion addressing the factors and design attributes to be considered in creating a cohesive OpenStack-based cloud virtualization implementation strategy.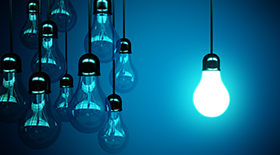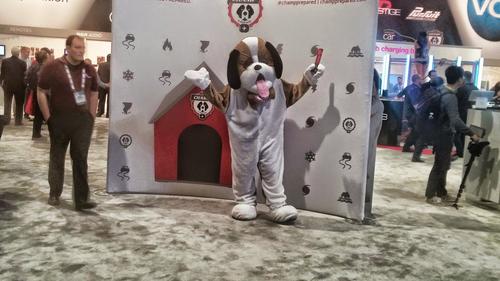 CES Pics: Get Another Bite of the Gadget Cherry!

More Slideshows













Webinar Archive