The Ovum Outlook: Women in Tech




Date:

8/2/2017
More information and registration

Understanding the full experience of women in technology requires starting at the collegiate level (or sooner) and studying the technologies women are involved with, company cultures they're part of and personal experiences of individuals.

During this WiC radio show, we will talk with Nicole Engelbert, the director of Research & Analysis for Ovum Technology and a 23-year telecom industry veteran, about her experiences and perspectives on women in tech. Engelbert covers infrastructure, applications and industries for Ovum, but she is also involved in the research firm's higher education team and has helped colleges and universities globally leverage technology as a strategy for improving recruitment, retention and graduation performance.

She will share her unique insight into the collegiate level, where women pursuing engineering and STEM-related degrees is dwindling. Engelbert will also reveal new, original Ovum research on the topics of artificial intelligence, the Internet of Things, security and augmented reality, as well as discuss what each of those technologies might mean for women in our field. As always, we'll also leave plenty of time to answer all your questions live on the air and chat board.
Intel Inside: Big Bets, Bigger Payouts




Date:

12/16/2016
Sponsors: Intel
More information and registration

Playing it safe can only get you so far. Sometimes the biggest bets have the biggest payouts, and that is true in your career as well. For this radio show, Caroline Chan, general manager of the 5G Infrastructure Division of the Network Platform Group at Intel, will share her own personal story of how she successfully took big bets to build a successful career, as well as offer advice on how you can do the same. We'll cover everything from how to overcome fear and manage risk, how to be prepared for where technology is going in the future and how to structure your career in a way to ensure you keep progressing. Chan, a seasoned telecom veteran and effective risk taker herself, will also leave plenty of time to answer all your questions live on the air.
Power to the Pipeline: How Sprint's Plugging the Leaks




Date:

11/2/2016
Sponsors: Sprint
More information and registration

Even when there's a strong pipeline of female talent in the comms industry, it tends to leak all the way to the top. McKinsey & Company says women experience pipeline leakage at three primary points: being unable to enter, being stuck in the middle or being locked out of the top. Each pipeline pain point presents its own challenges, but also opportunities to stop the leak. Wireless operator Sprint is making a conscious effort to improve its own pipeline from new recruits to the C-suite, and it wants the rest of the industry to do the same. In this Women in Comms radio show, WiC Board Member and Sprint Vice President of Enterprise Sales Nelly Pitocco will give us her take on the industry's pipeline challenges. Pitocco, who joined Sprint in May and has spent 20 years in the comms industry, will also offer solutions, share how Sprint is tackling the challenge within its own organization and take your questions live on air.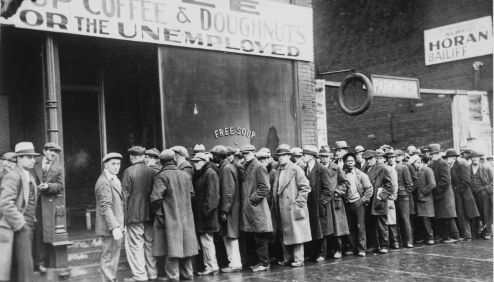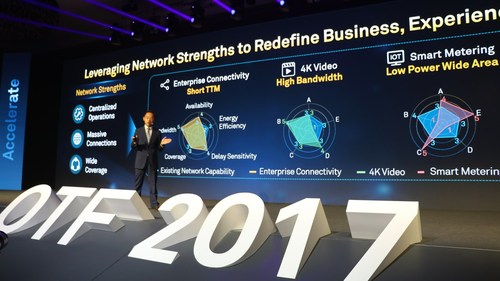 Photo Review: Operations Transformation Forum 2017

More Slideshows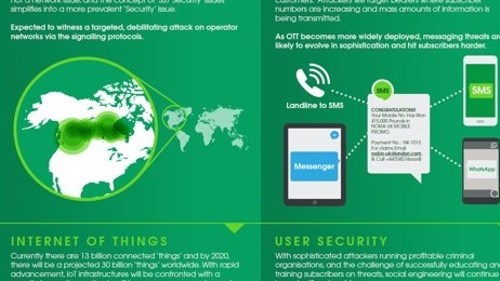 Selfie Game Strong
Click Here