MobileCON 2012:

Sprint Gets a 4G Tablet & More NFC
SAN DIEGO -- CTIA MobileCON 2012 -- Sprint Nextel Corp. unveiled its first 4G Long Term Evolution (LTE) tablet here Tuesday as it became evident that the carrier is emerging as a key supporter for near-field communications (NFC) mobile payments in the United States.
Sprint revealed Tuesday morning that the Samsung Corp. Galaxy Tab 2 10.1 will be the first tablet that can run on its 24-market upgraded 4G network. It also unveiled the LG Electronics Inc. Optimus G -- a smartphone with a 13-megapixel camera -- the keyboard-friendly LG Mach and a tri-mode USB stick.
You can see them in the photos below: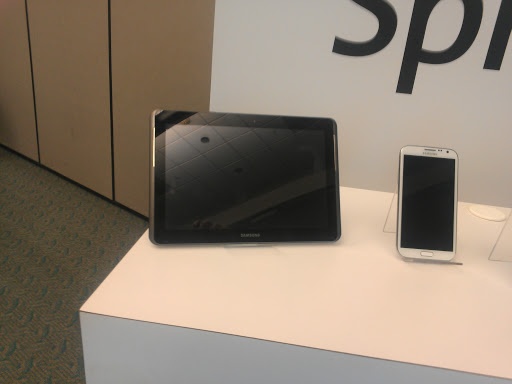 Sprint now has 13 LTE devices in its catalog. It is "tracking" to deliver 15 by year's end, says Ryan Sullivan, director of product development at Sprint. The company is also "fully committed" to hitting 100 LTE markets in the coming months.
"The clip at we announce markets is probably going to increase," Sullivan says.
An NFC Champion Both of the new LTE smartphones from LG for Sprint have NFC chips onboard, LR Mobile couldn't help but note. This is also true of devices from High Tech Computer Corp. (HTC), Motorola Inc. and Samsung.
NFC is a chip-based radio identification (RFID) technology that lets users tap other phones or NFC readers to pay for services or swap data. Sprint is betting big on NFC for its LTE devices, pushing Google Wallet as its entry into the mobile money market.
"What you'll see in some time to come from Sprint is a deeper commitment to mobile commerce using the NFC capabilities," says Sullivan.
For more
— Dan Jones, Site Editor, Light Reading Mobile