9/25/2013

Comment (1)

All the wireless jargon that gets thrown around can be confusing to consumers, who basically care only about whether their service works well.
Sprint Corp. (NYSE: S) customers who really dig into the details might be even more confused, given the variety of networks and technologies the operator supports as it works to complete its Network Vision. (See: Sprint Goes 4G LTE in 34 More Markets.)
But the third-largest US carrier wants its customers to know that 4G LTE is the only network that will matter soon, because of its faster speeds and better user experience. In the following infographic, Sprint breaks down how LTE works -- not the nitty gritty of spectrum, backhaul, and data transmission, but enough to get you comfortable with your 4G phone.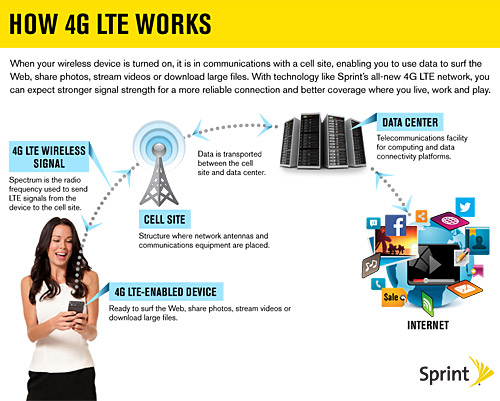 (1) |