Larry© the Light Reading® Attack Monkey™
A media creature par excellence, our corporate primate was born right into the spotlight – as the subject of the Weekly World News exposé "Bronx Woman Gives Birth to Horrifying Monkey-Child" – and, for reasons obscure, given the name of renowned CHiPs star Larry Wilcox. In some ways, he has been striving all his life to live up to such auspicious beginnings. But in other, more literal ways, he's mostly been screeching unpleasantly and flinging around a lot of poop.

Fortunately, these skills made Larry a perfect fit for us here at Light Reading, and he has now (arguably) come to rival his namesake in both power and prestige.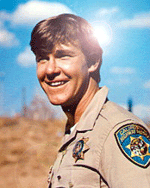 Larry (the monkey, that is) joined Light Reading in October 2002, when Stephen Saunders bought him from an itinerant hindu swami in exchange for a platinum-level Webinar sponsorship and a year's supply of Ramen noodles. He brought his banana-sharp business acumen to our network of Websites, having, in previous incarnations, served as Primate of the Church of England and Chairman of the President's Council of Economic Advisors.

An occasional columnist (whenever he can be lured down from his palatial treehouse), Larry is the go-to simian when light-hearted, puerile ridicule is on Light Reading's corporate agenda (see Cheap Laughs With Larry and Separated at Birth?). Larry is also in charge of the Light Reading mailbag (see Spam, Spam, Spam, Spam... and Beware!) and rides herd on our message boards. He made his film debut in 2004, in the cinematic thrill ride known as The Light Reading Corporate Movie. Larry holds an MS from the University of Tegucigalpa (home of the Fighting Bananas) and an advanced degree of some sort or another from West Chester University. His only unfulfilled ambition is to smack you upside your fool head.

For the masochists in the audience, Larry may be reached at: Larry@lightreading.com.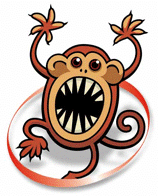 "So wie der Affe um so lächlicher wird, je mehr er sich dem Menschen ähnlich zeigt,
so werden auch Narren desto lächlicher, je vernünftiger sie sich gebärden. - Heinrich Heine