Cable's Cheap HD Video Era Gets Rolling

7/23/2012

Comment (1)

Here's a look at what's shaking in broadband and cable as The Independent Show gets underway in Florida.


BendBroadband of Oregon has become the first cable operator to roll out a Digital Transport Adapter (DTA) device from Evolution Digital LLC that's capable of rendering high-definition video, and is considered "universal" in the sense that the box can operate on Motorola Mobility LLC - or Cisco Systems Inc. (Nasdaq: CSCO)-based digital video platforms. DTAs are "channel-zappers" that convert digital video signals to analog, and high-def versions are starting to come on the scene after the Federal Communications Commission (FCC) approved the use of HD-DTAs with integrated security in the fall of 2010. Comcast Corp. (Nasdaq: CMCSA, CMCSK) has been testing HD-DTAs ahead of expected deployments, and recently had a model made by Motorola pass through the FCC. HD-DTAs are expected to sell for less than $50 as volumes start to ramp up. Cable operators have already deployed millions of standard-def DTAs to fuel their all-digital video migrations. (See Comcast HD-DTAs Reach the FCC, HD-DTA Battle Heats Up and FCC Opens the Way for More HD-DTAs.)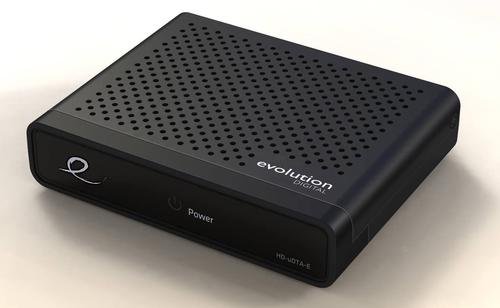 Comcast and Verizon Wireless have expanded their service bundling venture to south Florida, reports the Sun Sentinel, noting that they're trying to lure new customers with $300 pre-paid Visa cards, a free DVR for six months, and a year-long upgrade to Comcast's 30Mbit/s Blast high-speed Internet tier. The feds are still reviewing Verizon Wireless's proposed purchase of wireless spectrum from Comcast and three other MSOs. (See Comcast, Verizon & TWC Bundle Up and VZ Wireless, Cable Guys Fight for Spectrum Deal .)


Mediacom Communications Corp. Chairman Rocco Commisso has proposed to freeze the company's "published rates" on its two most popular video tiers (Limited and Expanded Basic) for two years if programmers also agree to keep their rates in check during that period. Commisso made the commitment in a letter to the Senate Commerce Committee, which has set a July 24 hearing on the 1992 Cable Act. "With your backing, I am confident that a significant number of other MVPDs [multichannel video programming distributors] would join the freeze," he wrote. Mediacom, along with other cable operators and industry pressure groups, have urged the FCC to review retransmission consent rules as prices for programming continue to escalate and testy negotiations result in temporary channel blackouts. (See ACA: Little Cable Faces Some Big Issues.)


Comcast's National Video Operations Center (NVOC) in Colorado is now providing video transport and MPEG video monitoring to independent cable operators that receive programming via the company's Headend In The Sky (HITS) unit. In addition to linear video channels, the proprietary IP-based system monitors digital program insertion content, including ads that are spliced into individual channels.


Comcast systems in Connecticut are the latest to launch Skype on Xfinity, a new, TV-based video conferencing service that the operators is pitching for $9.95 per month to customers who take Comcast's triple-play bundle. (See Comcast Flips On Skype TV.)

— Jeff Baumgartner, Site Editor, Light Reading Cable



(1) |