Light Reading's Person of the Year: The Finalists

9/4/2007

Comment (0)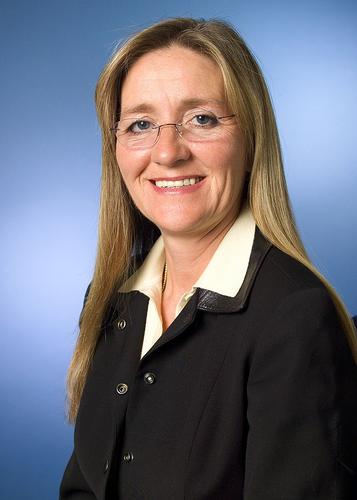 Juniper Networks Inc. (NYSE: JNPR) is back, and analysts are crediting the products. The MX960 brought Juniper into the Ethernet age, and the T1600 could kick its core-router war with Cisco Systems Inc. (Nasdaq: CSCO) back into gear.

Juniper's executive VP, Kim Perdikou, as our readers point out, is seen as the one leading the revival of Juniper's Infrastructure Product Group. When she took her post in that group in February 2006, Juniper was caught between product cycles and seemed poised to miss the IPTV and Ethernet waves. (See Analyst: Juniper Faces Tougher Times and Juniper Looks Beyond IPTV.)

Perdikou revamped the group's roadmap and sped up release cycles, resulting in a flurry of product introductions during the past year. It started slow, with some new cards for old routers, an update of its M-series, and an IPTV-minded upgrade to the E320. (See Juniper Makes Its Ethernet Move, Juniper Gets More Redundant, and Juniper Gives Static to IPTV Critics.)

Then came the heavy hitters. The MX960, announced in October, finally gave Juniper an Ethernet-heavy box designed for the IPTV era. (See Juniper Antes Up on Ethernet (Finally).)

Two months ago, Juniper reloaded its core-router arsenal with the T1600, which appears to one-up the Cisco CRS-1 in density and places a bet on a service-aware network core. The box was uncharacteristically launched without a customer announcement, but Juniper's press release hinted that BT Group plc (NYSE: BT; London: BTA) likes the idea. (See Juniper Attacks Cisco's CRS-1.)

So far, the numbers look good. For its June quarter, Juniper saw service-provider revenues grow 18 percent compared with the same quarter a year ago. The MX960, which hasn't been shipping for long, racked up $10 million in revenues. And Juniper claimed the E320 picked up its largest volume of orders in any quarter of its lifetime. (See Juniper Shows Growth (& Potential) in Q2.)

Even though the revenue benefits aren't immediate, investors are applauding the new product lineup. Shares of Juniper are up 73 percent year-to-date.

Juniper still has its concerns, such as the rate of executive turnover. (See Will Juniper Be Burned by the Churn?) It also has to contend with Alcatel-Lucent (NYSE: ALU), which appears to have slipped back into second place in edge routing behind Cisco. But for reigniting a company that's always been known for technological innovation, we'll gladly back Perdikou's nomination.


---
To cast your vote for Person of the Year, click
here
.
---
Next Page:
Silvio Scaglia, Founder, Babelgum

(0) |