ACA: Little Cable Faces Some Big Issues

7/20/2012

Comment (1)

As the president and CEO of the American Cable Association (ACA) , Matthew Polka is looking out for the little guy, relatively speaking, ensuring that cable's independent operators get a fair shake on Capitol Hill.

Ahead of The Independent Show, set for next week in Florida, Light Reading Cable caught up with Polka to discuss the biggest issues facing the ACA and its 850-plus members. Given the recent battles between cable operators and broadcasters, retransmission consent and the rising price of programming are right at the top of the list.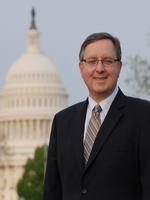 And it turns out that Polka and many smaller MSOs are rooting for Aereo Inc. as it dukes it out with the broadcasters in court, believing that a victory for the Barry Diller-backed startup could give cable operators some much-needed leverage when negotiating retransmission deals.

Contents: Sizing Up Small Cable's Big Issues
Page 3:
Fixing Retrans
Page 4:
Aereo: Cable Friend or Foe?
Page 5:
M&A Mania

(1) |