Docsis 3.0 Enters the Gateway Era

8/25/2010

Comment (1)

As cable continues to light up networks for Docsis 3.0, MSOs from around the globe are getting ready to spur consumer adoption of wideband services and take on the telcos by rapidly shifting from standalone D3 modems to tricked-out home networking hubs that can spawn a new set of revenue-driving applications and help operators troubleshoot problems remotely.

In some ways what was old is now new again. Cable dabbled with Docsis 2.0 gateways about a decade ago, but the lack of a strong business modem helped keep it a low-volume game. But that's all about to change starting this year as operators begin to deploy a range of D3 gateways en masse.

"Gateway volume next year could easily be bigger than non-gateway volume," predicts Derek Elder, SVP of product management and technical marketing at Arris Group Inc. (Nasdaq: ARRS), a key cable supplier that counts Comcast Corp. (Nasdaq: CMCSA, CMCSK) and Time Warner Cable Inc. (NYSE: TWC) as its largest customers.

"Almost every operator is looking for that integrated gateway solution as part of [a] premium tier," says Barry Hardek, VP of product management at Ubee Interactive , which has shipped more than 1 million D3 devices. It's been mum on customer names, but Charter Communications Inc. , Comcast, and TWC are believed to be among its larger ones. (See Ubee Touts Docsis 3.0 Shipment Milestone.)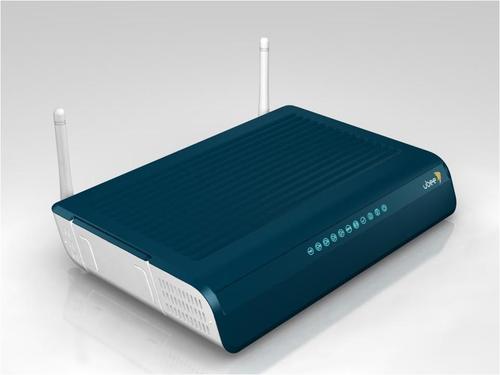 And MSO interest isn't limited to the US. Several European operators also have D3 gateway strategies, but aren't necessarily expected to cut over to a 100 percent deployment model. But some are already moving forward. UPC Broadband , for example, recently put in an order for D3 gateways from Technicolor (Euronext Paris: TCH; NYSE: TCH). Portuguese MSO ZON TVCabo is going with a similar strategy, starting off with gear from Hitron Technologies Inc. and middleware from Jungo Ltd. (See UPC Picks Technicolor For D3 EMTAs and TVCabo Seeks Docsis Independence.)

As the gateways themselves go, several vendors are pursuing four-product lineups: data-only, data-plus-voice, data/voice with features such as Multimedia over Coax Alliance (MoCA) and Digital Enhanced Cordless Telecommunications (DECT), and, further out, gateways that are optimized for video.

Out of the chute, wireless gateways are being outfitted with the ability to bond eight downstream channels and four upstream channels -- enough for bursts of 320 Mbit/s downstream using North American Docsis and 400 Mbit/s with EuroDocsis. Other base-level, required components include 802.11 access points, four Gigabit Ethernet ports, and integrated firewalls. Digital Living Network Alliance (DLNA) is still considered a "nice-to-have" element, at least until video gateways start to kick in.

Rising to the competition, managing the home
So, why is the cable industry suddenly on the cusp of a D3 gateway explosion?

The reasons are many, but certainly led by the competition and the need for what's quickly becoming table stakes. Verizon Communications Inc. (NYSE: VZ), for example, installs a gateway in every FiOS home, so cable will need to match up. MSO's are responding similarly overseas where MSOs grapple with DSL providers that couple speeds with advanced gateways.

"In order for the cable operator to compete with a me-too, they also have to provide the gateway," says John Sweeney, director of product strategy and management for Cisco Systems Inc. (Nasdaq: CSCO)'s Cable Home Networking business unit, noting that interest in Docsis gateways has intensified with the launch of Docsis 3.0. [Ed. note: Cable's drive toward gateways is one of the reasons leading to Pace plc 's acquisition of 2Wire Inc. ]

Plus, consumers may need more help as new services such as multi-room DVRs start to take hold, so the MSO will need to step up with new hardware and associated services.

"The home networking [requirements] are getting more and more sophisticated," says Jennifer Hayes, senior product manager for Docsis modems, EMTAs, and gateways at Motorola Inc. (NYSE: MOT). "Before, it was just about getting the PC to the Internet. There's more demand on the network and operators see that as an opportunity."




As home networks get more complex, so will the consumer support headaches. Most cable modem customers use retail-bought routers but still tend to call the MSO when home networking issues crop up. Cable's looking to get out ahead of that by outfitting gateways with TR-069 or another management system that gives them visibility into those devices and doing some troubleshooting without an expensive truck roll. (See Cable Winks, Giggles at TR-069 .)

And there's a bandwidth bottleneck to consider. Many of the older routers and access points in use today can't support the 50-Mbit/s-or-greater burst speeds provided by Docsis 3.0. Offering modems with built-in 802.11n and Gigabit Ethernet ports should alleviate those potential choke points.

Pre-3.0 gear used Fast Ethernet ports, which theoretically enabled speeds up to 100 Mbit/s, but in practice, they are closer to 18 Mbit/s to 19 Mbit/s, says Pascal Portelli, SVP of gateways and connected devices at the Connect Division of Technicolor. He notes that Gigabit Ethernet ports will all but eliminate potential bottlenecks based on the D3 speeds currently envisioned by cable operators. 802.11n, meanwhile, is designed to offer a fairly consistent 100-Mbit/s wireless link.

Dollar signs flashing
The gateway opportunity will likely lead to a new type of premium home networking service that can help operators maintain their high-speed data margins and offer some bells and whistles to go along with faster (and more expensive) Docsis 3.0 tiers.

Most expect US MSOs to be among the most aggressive with D3 gateways, perhaps deploying them proactively to Docsis 2.0 customers and serve as a Trojan Horse of sorts when customers opt to go with a single-channel Docsis tier supporting speeds of at least 20 Mbit/s, upgrade to a wideband service, or tap into an MSO's premium home network management service.

Once those gateways are installed, it could pave the way for a wide range of new apps and services consumers would pay beyond the baseline data service, including home surveillance and security, home automation, and remote access to certain home functions. "Someday, that'll be the low-hanging fruit that cable operators will jump on and start to deploy," says Cisco's Sweeney.

How much consumers would pay for such services is debatable, but a survey of 414 consumers by ClearAccess Inc. , which is advocating for cable's adoption of TR-069, found that up to 23 percent of consumers would be willing to pay $1.99 for several types of operator-managed home networking apps. Examples of those include remote access to the home network, or whole-home bandwidth controls that, for example, would allow a user to give bandwidth priority to a specific device hanging on the home network, such as a Blu-ray player that's downloading a movie.

And, to be sure, those gateways will be more expensive than their standalone modem and EMTA counterparts, so MSOs will be looking to squeeze out more incremental revenue out of them.

Suppliers weren't willing to give specific pricing, but some allowed that the costs for gateways would be roughly 50 percent higher than a D3 voice modem. Adding a backup battery would add another 20 percent. Others note that if a baseline D3 modem costs $100, a gateway could cost 150 percent to 200 percent more, depending on the configuration and features.

Video gateways: Cable's 'headless' monsters
The initial crop of gateways will focus on data and voice, but versions optimized for video are already on the horizon as MSOs mull IP video strategies. (See Liberty Global Reveals IP Gateway Partners and Liberty Global Canvassing Europe With Docsis 3.0 .)

Operators and vendors are still deciding how many channels the next-generation of Docsis CPE will be able to bond. Nothing's written in stone yet, but discussions are leaning toward a 32-channel bonded downstream -- more than enough for speedier Docsis tiers and capacity for an IPTV simulcast of an operator's entire linear TV lineup, or a subset of it.

But the regulatory landscape could slow the momentum. The Federal Communications Commission (FCC) is inquiring about "AllVid" gateways and adapters that would apply to cable, telco, and satellite TV operators. Operators and vendors may be hesitant to move too far ahead with video gateways until they get more clarity as to whether the FCC will move ahead with a formal rulemaking. (See All About the FCC's AllVid.)

Regardless of how that shakes out, video gateway activity in the US should still start to surface next year. At this point, there's talk of "headless" and "headed" video gateways.

A headed gateway would bake in home-networking and video-rendering capabilities found in a set-top, so it could be connected directly to a video display using HDMI interfaces.

Its headless cousin, which could be installed away from a TV and serve as the data distribution hub, would not have the video-rendering component on-board. Instead, it would perform IP encapsulation on the incoming MPEG video stream, allowing the resulting stream to be displayed by a separate set-top or some other IP-capable video device.

— Jeff Baumgartner, Site Editor, Light Reading Cable



(1) |