WiCipedia: LL Awards, Tech Mom Returnships & How The Post Gets the Ladies

This week in our WiCipedia roundup: We celebrate our Leading Lights; tech careers for low-income moms; uncovering the visibility problem; and more.
---
Interested in joining Women in Comms on our mission to champion change, empower women and redress the gender imbalance in the comms industry? Visit WiC online and get in touch to learn more about how you can become a member!
---
This year's Leading Lights Awards celebrated a bevy of telecom professionals and companies that rocked Light Reading's world this year. Most importantly, we think, two awards were handed out to Women in Comms, including the Most Inspiring Woman in Comms and Hedy Lamarr Award for Female Tech Pioneer of the Year. At a glittery, festive awards dinner at Bezos Hall in Austin, we honored Heather Kirksey, executive director of the Open Platform for NFV Project Inc. , who took home the former award, and Nithya Ramanathan, president and co-founder of Nexleaf Analytics , who took home the latter. These two women have gone above and beyond to create incredible companies where women are leaders, and we are forever in awe of all that they have already accomplished. Congrats to all of the finalists -- we can't wait to see what the future holds! (See Congratulations to WiC's Newest Leading Lights, Light Reading Hall of Fame 2017 and Leading Lights 2017: The Winners.)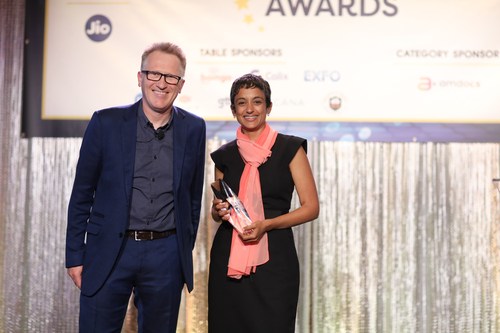 Tech careers have often been most available to those who come from privileged backgrounds where paying for an expensive university education is within reach, but what about low-income moms who want to break into tech? Yes Magazine profiled several returnship programs that are making it possible for low-income moms to have a seat at the table. Path Forward, Techtonica and MotherCoders are just three of the organizations that are giving this segment of the population a leg up when it comes to finding a high-paying job to support their families. Why is this so important, you may ask? "Motherhood is now the single best indicator that an unmarried middle-class woman will end up bankrupt," Elizabeth Warren, author of The Two-Income Trap, wrote. Now that's a scary stat indeed. (See A Women in Comms Glossary and ITP Offers Apprenticeships to Boost Women in Telecom.)
It's always interesting to see which companies miraculously make the gender split work, and how they do it. The Washington Post's engineering team is the latest to achieve this goal, and though they don't divulge the percentage breakdown of engineers by gender, manager Jen Kastning tells DCInno, "You don't need to do the math ... there's always a healthy mix of women and men engineers." In an interview with several women who work at The Post, DCInno narrows down why the newspaper draws more women (and keeps them) than your average company. Highlights include a culture that is creative and rewarding, a vision of reinventing the way news media is produced and a "build and own it ourselves" mentality. It's no wonder DC is routinely voted the best city for women in tech in the US. (See WiCipedia: Best Cities for WiT, Born to Code & Dancing Backwards and WiCipedia: Lessons Learned From DC to Dubai .)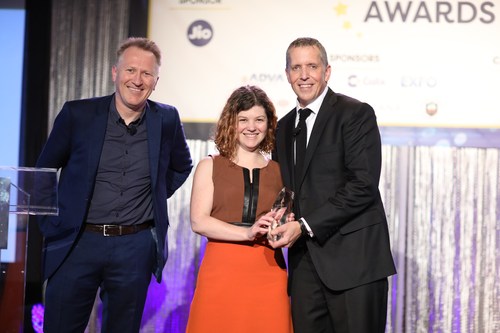 We're all very familiar with the question, "Where are all the women in tech?" In an interview with the New Zealand website The Spinoff, The Next Billion's Priti Ambani discusses visibility and representation in the industry. The Next Billion focuses on "investing in the untapped potential of women owned-businesses," so you can see why Ambani would stress that women in tech are already here; it's just not so apparent. She elaborates on the issue of finding where they're all hiding: "The main thing is the lack of visibility. We need a spotlight. There are so many of us who are women, who are ethnic, who are doing amazing things in tech, but we're kept at a very low profile. We need to highlight women so that they feel empowered to move ahead, but also to show the younger generation that there are engineers out there who look just like them. Because, at the moment, they aren't seeing that. I feel that's a major problem. Everyone's always asking 'where are all the women?' We're here! There's a lot of us!" (See Calling All Women in Comms: Share Your Story!)
We've written before about how language in job descriptions is often subtly geared towards men or women using specific words, such as "manage" for men and "care" for women. A new article in Diginomica discusses how job descriptions impact young girls' career ambitions, and how to slightly alter wording to attract more female candidates without being condescending. In conjunction with creating positive role models, they recommend eliminating imposter syndrome and keeping job descriptions flexible to keep "it ripe for creative reinvention." (See WiCipedia: Gendered Job Descriptions, Glass Cliffs & Gaslighting.)

— Eryn Leavens, Special Features & Copy Editor, Light Reading